 The National Council of La Raza celebrated its 14th Annual ALMA Awards on Friday Sept. 27 with a brief but star-studded event at the Pasadena Civic Auditorium. Stars Eva Longoria and Mario Lopez hosted the event that celebrated the civic work and activism of Latino celebrities in the U.S. as well as their contributions to the arts.
The hour-long celebration saw stars such as Robert Rodriguez, Rosario Dawson, Carlos Santana, Tony Plana, and others receive awards for their work promoting noble causes in the arts and for their work in advancing the roles and positive perceptions of Latinos in the arts and media.
During a post-award interview with the press, actress Aimee Garcia was quick to point out the positive roles Latino actors played on "Dexter," which she starred alongside with David Zayas and Lauren Vélez. Zayas and Vélez portrayed high-ranking members of the Miami Metro Police Dept.'s Homicide Division, Ángel Juan Marcos Batista and María Esperanza del Alma LaGuerta respectively, with Garcia portraying Batista's sister, all of whom were integral characters to the series that weren't portrayed in a stereotypical manner.
Robert Rodriguez's ALMA Awards speech
"It was grim 20 years ago," said film director Robert Rodriguez during his acceptance speech for the Anthony Quinn Award for Industry Excellence. "We've got a lot to look forward to."
He also used his time on the stage to pass the torch, in a manner of speaking, to the new generation of Latino filmmakers in continuing the work he and others have spent on the past 20 years. "I want to pass the same torch to you," he said, "that Ricardo Montalban passed to me 20 years ago when he stood up from his wheelchair and he said, after seeing "El Mariachi," 'you are the hope.'"
"El Mariachi" is Rodriguez' debut film as a producer, director and writer and was made on a budget of $7,000, a number unimaginable even by the standards for an independent action film. He detailed the numerous cost-saving techniques he used and how he financed the film via his work at a medical testing facility as a clinical drug guinea pig in his book "Rebel Without A Crew." He has since become one of the most prolific and famous film directors in the U.S. today.
The ALMA Awards producers tried in vain to cut Rosario Dawson's speech for her award in Outstanding Commitment to Cause and Community (though they did cut off the live feed) for her work with Voto Latino, the Lower East Side Girls Club, and other groups.
With Latinos making so much inroads inside and outside Hollywood, perhaps it's time to lengthen the ALMA Awards to another hour.
Before You Go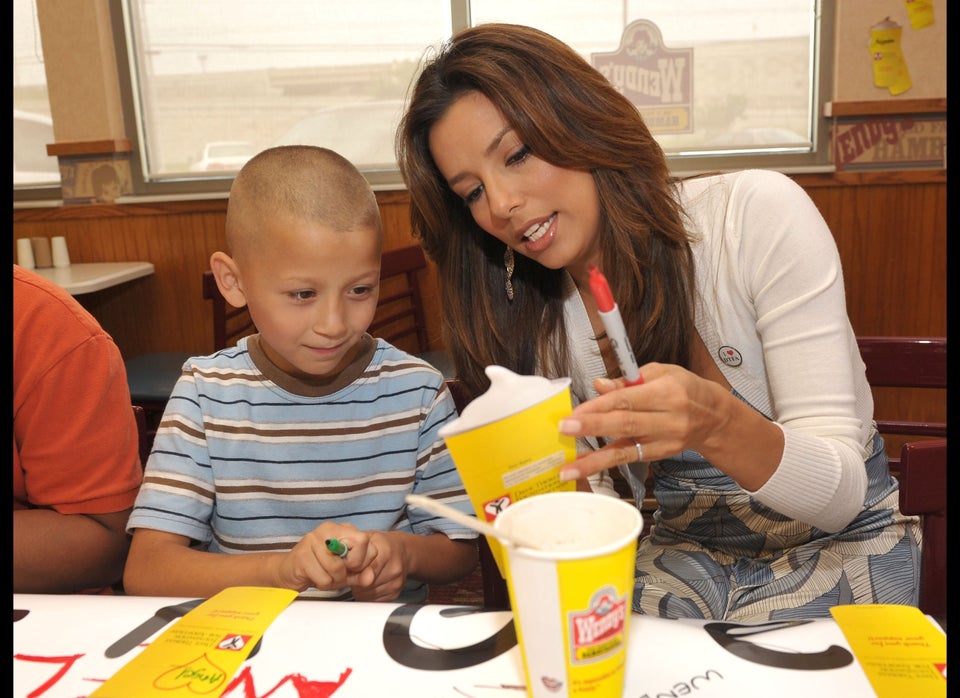 Eva Longoria's Accomplishments Through The Years