BATON ROUGE, La. ― Alton Sterling, 37, was a loving father of five who worked hard to earn a living, loved to joke and laugh, and was generous to a fault no matter what his own financial circumstances were, friends and family say.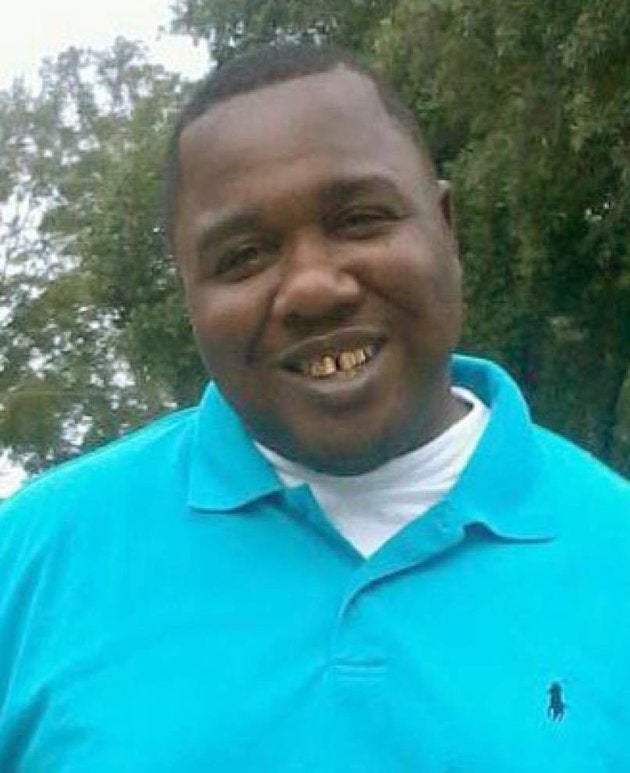 "We demand justice and we're not going to stop until we get justice," his aunt, Vda Wanesta Abusalah, said outside the Baton Rouge, Louisiana, convenience store where police shot him multiple times in the chest and back. The police were responding to a complaint about an armed man threatening people outside the store, though eyewitness accounts and video do not show Sterling holding a gun or resisting arrest.
Sterling sold CDs outside the store for $5 each, but often gave them away to people who couldn't afford them, people outside the store told The Huffington Post.
"He would have gave you the shirt off his back," his close friend Shameka Brown, 30, said. "You're not going to hear one bad thing about that man out here."
"He'd give you anything," his aunt continued. "Let me tell you something. Every house ― just about every house Alton had ― they evicted him out of it. You know why they evicted him? Because he was getting people off the streets to live in his house."
The store owner, Abdullah Muflahi, said Sterling would come in to buy drinks for people who didn't have enough money to purchase their own.
"If you was thirsty, he would give it to you," another friend, Erica Alexander, said. She had just bought a CD from him an hour before he was killed.
"He touched our neighborhood," his friend Sheerick Brown said. "He touched everybody around here."
In addition to his gig as "the CD man," as many knew him, Sterling sometimes worked as a part-time cook and loved to make red beans and rice, friends say. For the past few months, he'd been living at a shelter called the Living Waters Outreach Ministries.
"He wasn't out there robbing and stealing," his aunt said. "He sat in this hot-ass sun selling CDs, $5 a CD. You know how long it took him to make a damn $100? He didn't care. He didn't give up. He was persistent and this was his living. That's the type of person he was."
Sterling had a hard time finding regular work because of his prior criminal record, friends said.
Mally Mall, 28, from New Orleans, pointed out the difficulty of expecting a person who did "five or 10 years" in prison to thrive after being sent back out "on the streets."
"How could he cope?" he asked. "What could he do to make money when he need food, he need clothes, he need this and that?"
Mall met Sterling when they were incarcerated together, and he sometimes purchased CDs from him to support him. "Seeing him do a positive thing motivated me to want to work and get a job and not come out here and get caught up in a wrong," he said.
Friends said Sterling had just recently started carrying a gun because a friend of his who also sold CDs had just been robbed.
"I understand he's a convicted felon and he's not supposed to have a gun, but you gotta understand, the police say they're protecting us but at the same time we have to protect ourselves too," Mall said.
Those who knew and loved Sterling want the officers involved to be held accountable for their actions.
"We don't want Alton's death to be in vain," his neighbor Ivy Early Thomas, 62, said.
"We want justice for Alton," she continued. "And the police officers on the video that we saw … they murdered him and we want justice for him right now."
If the officers involved in Sterling's death are punished, it would be a change in a disturbing trend. Prosecutors are usually reluctant to bring charges against police officers, and in many of the high-profile cases involving cops taking the lives of black men, grand juries choose not indict them.
"He's not the first one to be killed. It's been going on for years and years and years," Brown said of Sterling. "Us as a community ― white, blacks, Hispanics, everybody ― need to be out here protesting. That's all I have to say."
Before You Go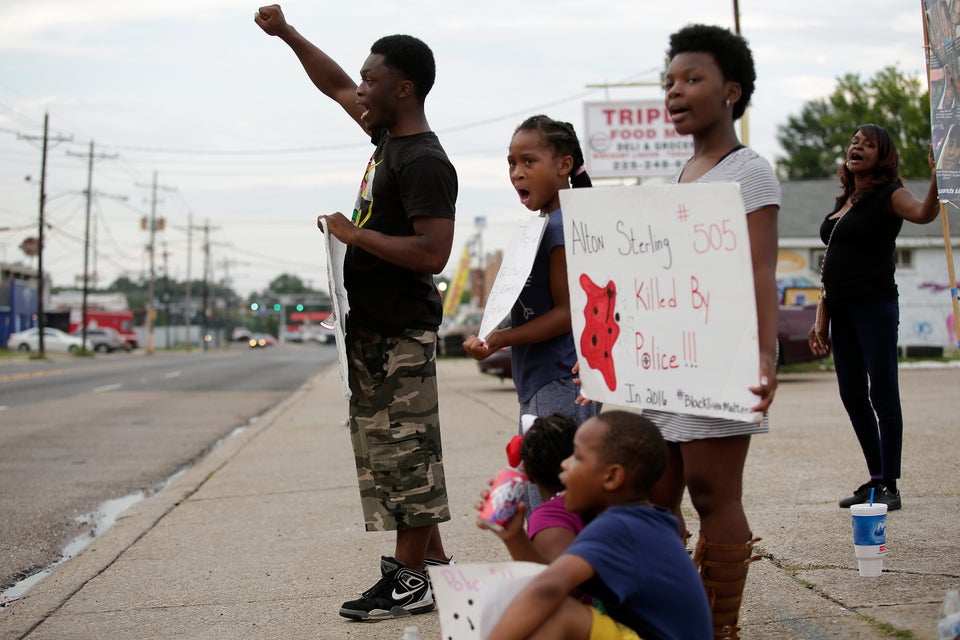 Baton Rouge Protesters Show Support For Alton Sterling
Popular in the Community