The streaming video wars just got a little more intense.
Amazon announced on Tuesday that it has inked a multi-year deal with Viacom to bring thousands of television shows and hundreds of movie titles to Amazon Prime Instant Video, the streaming service that's part of the online retail giant's Amazon Prime offering.
The shows include children's programming from Nickelodeon and Nick Jr., like "Dora The Explorer," "Little Bear," "Blue's Clues," "The Backyardigans" and "The Fresh Beat Band," and shows from Comedy Central, like "Key and Peele" and "Workaholics." The new shows are not available on Hulu Plus and Netflix, Amazon's biggest rivals in streaming video.
Amazon did not disclose the financial terms of the agreement. A source close to the company who spoke on the condition of anonymity said that it's the largest amount of money Amazon has spent on a deal for Prime content and that more than 4,000 TV shows are included in the Viacom package.
Amazon now has more than 41,000 titles available for streaming on Prime Instant Video. The deal is an expansion of a smaller agreement that Amazon and Viacom reached last year.
Streaming services Netflix, Hulu Plus and Amazon are in a three-way tug of war to sign up new subscribers, as consumers increasingly stream more and more video content on their phones, tablets and connected TVs using on-demand services.
To this end, all three companies are touting original and exclusive content available only to subscribers. Netflix has originals like "House of Cards," the $100 million political thriller starring Kevin Spacey, and the fourth season of "Arrested Development," and plans to increase its investment in original programing. Hulu Plus recently announced premiere dates for its summer lineup of original programming, including the drama "East Los High" and the Seth Meyers' produced superhero show "The Awesomes."
When it comes to subscribers, Netflix, which in the U.S. charges $7.99 per month, is the market leader, with 36 million paying subscribers worldwide. Hulu announced in April that Hulu Plus, which costs $7.99 per month, has four million subscribers. Although Amazon doesn't share how many Prime members it has, the investment research firm Morningstar estimates the number to be around 10 million. Amazon Prime, which also includes free two-day shipping on millions of products as well as access to Amazon's library of ebooks, costs $79 for an annual subscription.
Before You Go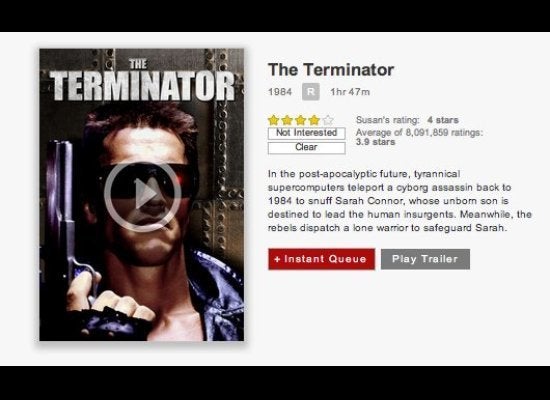 Netflix Tips And Tricks
Popular in the Community