Americans are less concerned about climate change than they are about the Islamic State, Iran's nuclear program and other threats, according to a new study released by the Pew Research Center on Tuesday.
The percentage of American respondents worried about climate change also trailed the percentage of concerned respondents in many other countries, where climate change is viewed as the greatest threat.
Pew asked respondents in 40 nations whether they were "very concerned" about climate change and six other major global issues, giving them the option to respond either "yes" or "no." The study was conducted from March to May 2015.
The Islamic State topped Americans' list of concerns, with 68 percent of Americans reporting that they were "very concerned" about the militant group in Iraq and Syria. More than half of American respondents were also worried about Iran's nuclear program (62 percent), cyber-attacks (59 percent), and global economic instability (51 percent).
Meanwhile, 42 percent of American respondents said they were "very concerned" about climate change. That's more than the percentage of respondents who said they were worried about land disputes between China and its neighbors (30 percent), and comparable to the 43 percent who cited tensions with Russia as a global threat.
There is also a generational divide in how residents of North America, Western Europe, Australia, Japan and South Korea perceived different threats. In those countries, older people were far more concerned about international security issues than younger people. For example, in the United States, 73 percent of people aged 50 or older who were "very concerned" about Iran's nuclear program. Only 40 percent of people aged 18 to 29 reported being "very concerned" about it.
While American respondents expressed more concern about the Islamic State and Iran, residents in 19 of the 40 nations surveyed said they were more worried about climate change than any other global threat.
Respondents who viewed climate change as the greatest concern were disproportionately living in Latin America and Africa. A majority of people surveyed in Latin America (61 percent) and Africa (59 percent) said they were "very concerned" about climate change -- the threat cited most often in those regions.
The poll results come as a growing number of world leaders describe climate change as a threat to international security. Speaking to the Coast Guard Academy in May, President Barack Obama called climate change "a serious threat to global security, an immediate risk to our national security and make no mistake: it will impact how our military defends our country."
The president's warnings are consistent with an October 2014 report by the U.S. Department of Defense that said climate change's pressure on natural resources in developing nations increases the risk of terrorism and war.
Before You Go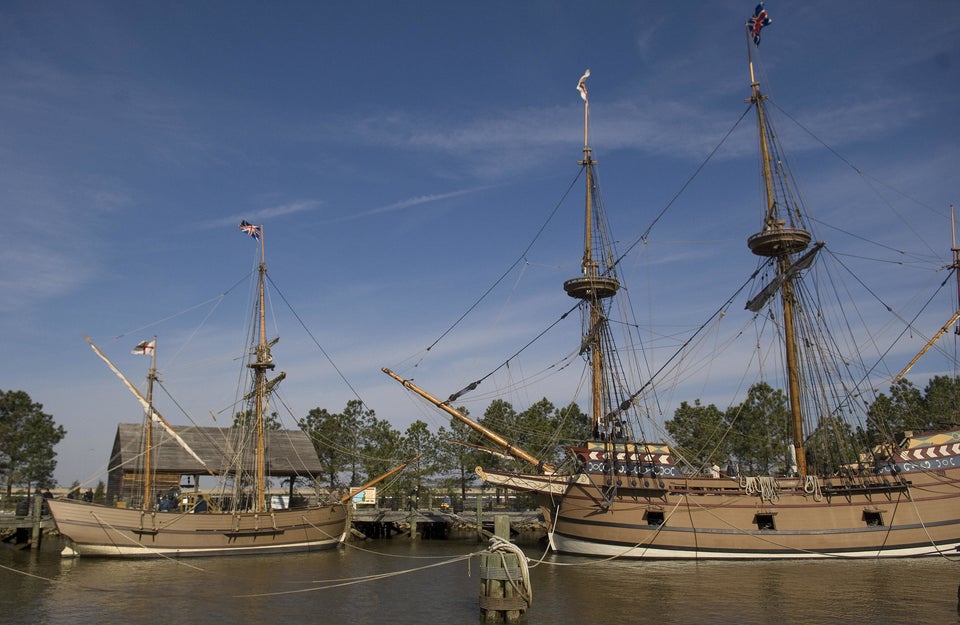 Landmarks That Climate Change Could Ruin
Popular in the Community