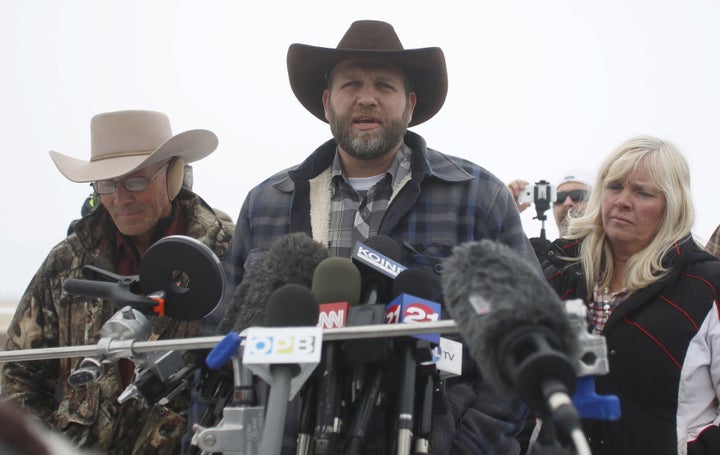 PORTLAND, Ore. — Ammon Bundy, accused ringleader of the January Oregon wildlife refuge occupation, testified Tuesday that he joined the protest because "it was my duty."
Bundy took the stand in his own defense ― the main event in the circus-like trial of seven defendants ― and told jurors he led the 41-day occupation of the Malheur National Wildlife Refuge to stand up for a father and son who he said were unjustly imprisoned for arson on federal ground.
"I felt that it was my duty to protect this family," Bundy, 41, testified, explaining his decision to travel to the remote bird refuge to support Dwight and Steve Hammond. "I could see that it was similar to what happened with my family."
Bundy's calm demeanor broke several times during his two-hour testimony, as he told the story of his ranching family's well-known 2014 showdown with federal land managers in Nevada that turned him into a political activist.
Bundy, his older brother Ryan Bundy, 43, and five others are accused of conspiring to impede U.S. Fish and Wildlife Service employees from doing their jobs at the refuge. Ammon Bundy and two co-defendants also are charged with possessing a firearm at a federal facility. Ryan Bundy and another defendant are charged with theft of government property. If convicted, each faces a minimum of six years in prison.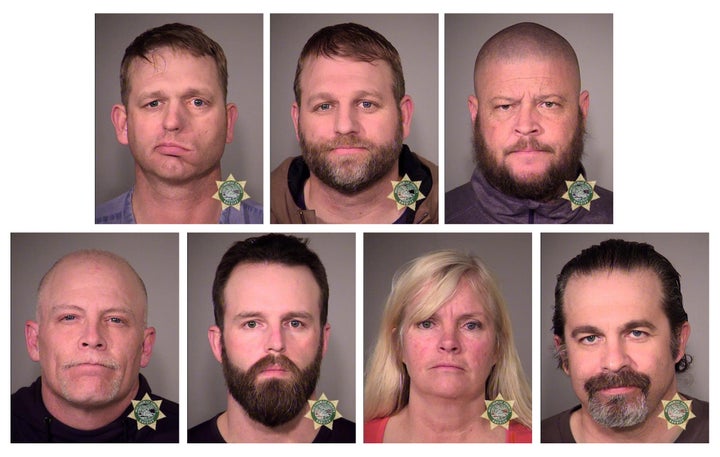 Bundy on Tuesday spoke little about the events at the wildlife refuge. Instead, he began unspooling his life story about growing up in a large, close-knit family on his father Cliven Bundy's Nevada ranch.
To pay for college,, Bundy started a vehicle maintenance business. He described dropping out of school to focus on the burgeoning company, which he still owns in Arizona, though he said he's relocated his family to an orchard in Idaho so his five children will grow up away from city life.
A political awakening for him took shape two years ago with the dispute between his father and the Bureau of Land Management over unpaid grazing fees. The federal agents withdrew from an armed confrontation, but Cliven Bundy was arrested later and imprisoned to await trial. Ammon Bundy, his brother Ryan, and others also face trial in the standoff.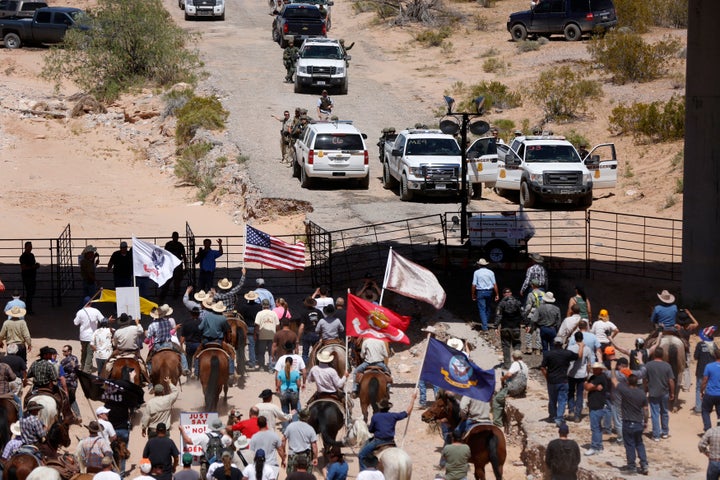 Jurors saw video from the Nevada protest in which law enforcement officers knocked Bundy's aunt to the ground and jolted him with a Taser three times after he blocked a government vehicle with his four-wheeler.
"Their actions were way out of line," Bundy testified.
Bundy claimed federal ownership of public land and the creation of national parks and refuges is unconstitutional and infringes on individuals' right to use land for ranching, mining and other occupations.
"This is the very dangerous part that the federal government doesn't want us to know," Bundy testified. Later, he added, "It's constantly a battle to hang onto these" land-use rights.
U.S. District Judge Anna Brown has placed limits on such testimony, but said it's relevant to show defendants' state of mind.
Though the defense appears eager to venture deeper into the topic, Pomona College environmental historian Char Miller, who's written about Western land issues, told HuffPost that Bundy's claims are bunk.
"The gist is that the Supreme Court unanimously rejected arguments … to undercut the authority of rangers and agencies to manage federal lands," Miller wrote in an email. He pointed to congressional acts and clauses in state constitutions that acknowledge federal authority over some lands.
The court proceedings in Oregon have at times appeared haphazard as the defendants, loosely operating together, sometimes fall out of sync. As the trial has lurched along, Judge Brown at times has shown irritation, particularly when defense attorneys repeat each others' questions, or when the lawyers display uncertainty over which witness to summon.
Brown on Tuesday chided spectators in the gallery for chattering and ordered Bundy supporters not to wear clothing with political messages. Jurors complained about someone's T-shirt on Monday.
Contributing to the tumult are defendants Ryan Bundy, Kenneth Medanbach and Shawna Cox, the sole woman on trial. All are acting as their own attorney. They've struggled at times to abide by legal protocol, but have support lawyers to guide them.
"The court wants to pretend that we're one defense team," said Matthew Schindler, an attorney assisting Medenbach. "But this isn't a defense team. There are seven individuals who have the right to defend themselves as they see fit. I've never seen a case like this."
The randomness was on display Tuesday as Ammon Bundy's own testimony was interrupted when a witness who hadn't been in touch with defense lawyers showed up to testify. Bundy is expected to return to the stand on Wednesday.
Some people in the West who resent federal regulations seem to find inspiration in Bundy's views and personality. A few dozen supporters have attended the trial this week, waving American flags outside the downtown courthouse.
"He's a born leader," said rancher Travis Williams, 47, of Drewsey, Oregon. "It's a God-given talent and he's embraced it."
Some spectators said they were curious to learn more about the movement that Bundy represents.
"I think they're completely off their rocker," said Ben Marks, 55, of Portland. "There are legitimate ways to get what you want, but they're going about it the completely wrong way."
Popular in the Community