UPDATE: Oct. 25 ― Amy Schumer has issued a statement on Instagram about the controversy. Under a photo of herself posted Monday evening she wrote:
"You know you that bitch when you cause all this conversation. Thanks for the exclusive release Tidal! We had so much fun making this tribute. All love and women inspiring each other.#strongertogether"
Amy Schumer and Goldie Hawn are taking heat for starring in a parody video of Beyoncé's "Formation."
The video premiered on Tidal Friday, and featured Schumer, Hawn, Joan Cusack and Wanda Sykes recreating the iconic video from the set of the duo's upcoming mother-daughter comedy movie. Schumer also tweeted the video, with the caption, "OK ladies watch us get in formation."
The video, above, was apparently intended as a lighthearted parody, and it has been praised by some outlets for Hawn and Schumer's "impressive" dance moves. However, there were quite a few black women on Twitter who did not find it funny. Activist and writer Feminista Jones called out Schumer and Hawn for parodying a song ostensibly about blackness and black womanhood, and started the #AmySchumerGottaGoParty. The hashtag soon began trending on Saturday night, with many people joining the party without even knowing about the parody video.
While the video featured two black women and other women of color, and it did premiere on Tidal (meaning someone from Bey or Jay's camp probably approved it), Schumer's track record in regards to race has been questionable so the backlash wasn't too surprising.
Before You Go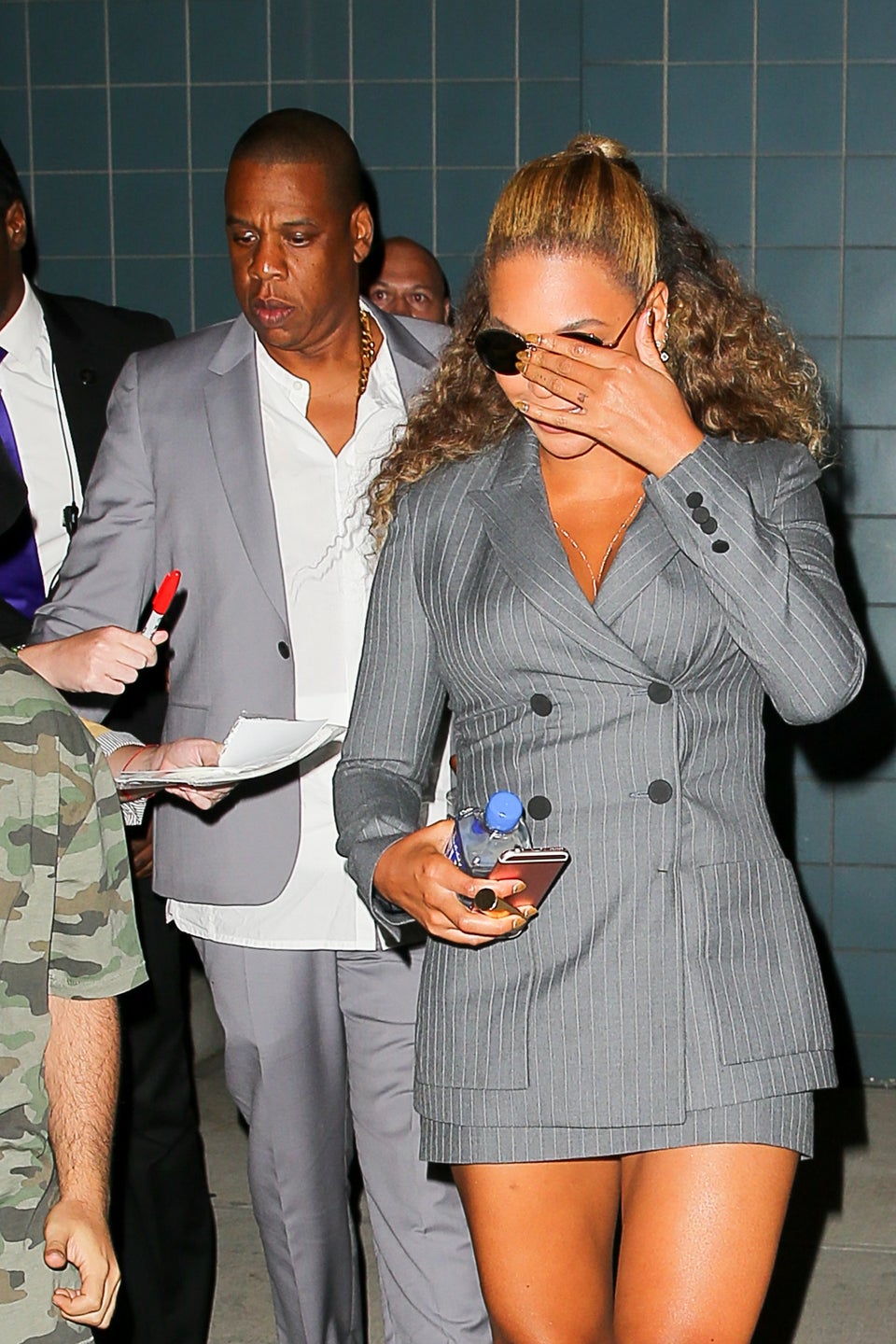 Beyonce and Jay Z
Popular in the Community