Singer-songwriter Andrew McMahon stopped by AOL's BUILD Series recently to promote his upcoming second solo album, Zombies on Broadway.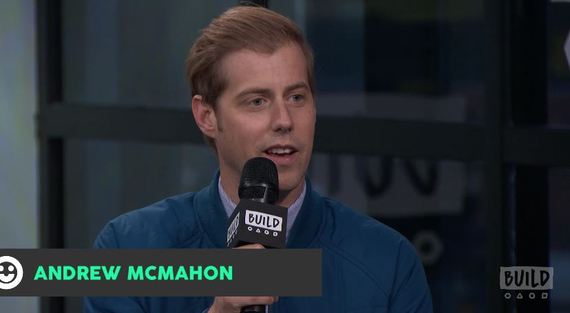 Most of McMahon's new album was recorded in New York. It was a hotspot for him to create and process his emotions in his life into songs. One such song is his latest single called "Fire Escape." He revealed some interesting moments about the making of the music video for "Fire Escape" during the interview.
"We sort of ran around with a camera, like we didn't get permits for anything. You have to understand, the flailing guys, they have these enormous black fans, they're very suspicious looking you know and rolling them into Times Square to do that shot where I was handing out those [cards] -- I thought we were going to get arrested for sure! I thought it was going to be like Homeland security like was going to haul us out in a van because we were rolling these big black machines into the middle of Times Square, but nobody said anything. It was like no big deal! I don't suppose I look very suspicious or something but I thought we were going to go to jail for sure", confessed McMahon.
McMahon was thankfully relieved that the production went well and the onlookers who observed the video production played along really well to his imaginative concept. You can see for yourselves by watching the whimsical "Fire Escape" music video in the video player above. It's a safe bet you will hear McMahon perform this track (and many more) on his upcoming tour -- Zombies in America Tour w/ Atlas Genius & Night Riots this spring.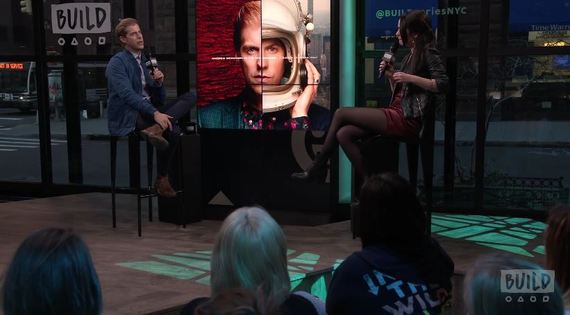 McMahon gave us a sneak peek as to what we can expect during the tour:
"The first kind of main stretch is like a 9 week North American tour, a lot of cities in the U.S. and then a couple in Canada. That's kind of like round one. We'll actually continue on with festivals, we're doing Panorama out here, we're doing Hangout Festival out in Alabama, and a couple more! We'll actually route out more dates into that and then hopefully U.K. and an Australia run.", revealed McMahon.
Finally, be sure to follow him on Facebook, Twitter, and Instagram and remember to get your copy of Zombies on Broadway releasing Friday, 2/10/17!
REAL LIFE. REAL NEWS. REAL VOICES.
Help us tell more of the stories that matter from voices that too often remain unheard.