Angelina Jolie has resurfaced in a video plea to support the International Criminal Court's efforts to protect the lives of children worldwide, after she's largely avoided the spotlight during her ongoing custody battle with estranged husband Brad Pitt.
As a special envoy of the United Nations High Commissioner for Refugees, Jolie has advocated for the rights of children in conflict zones like Syria and Afghanistan for more than a decade.
In a new video that was posted online on Friday, Jolie praised the ICC and its new policy to focus on prosecuting crimes committed against children.
"Successful prosecution and new legal benchmark, whether at the ICC or elsewhere, is part of the long and vital generational effort. That is the light in which I believe the court's new policy on children should be seen," Jolie said. "I particularly welcome the commitment to include charges for crimes against children, wherever the evidence permits, as part of a more systematic approach. I congratulate the office of the chief prosecutor and all those working on the policy."
A representative for the actress said Jolie was "relieved" by the results and would continue to keep the best interests of her children in mind.
"The job of the DCFS is to make sure the children are in a safe and secure situation," the representative told The Huffington Post in a statement. "As we said earlier this week, childcare professionals encouraged a legal agreement accepted and signed by both sides that was in the best interest of the children. Angelina said from the beginning that she felt she had to take action for the health of the family and is relieved that after their 8-week involvement, the DCFS is now satisfied the safeguards are put in place that will allow the children [to] heal."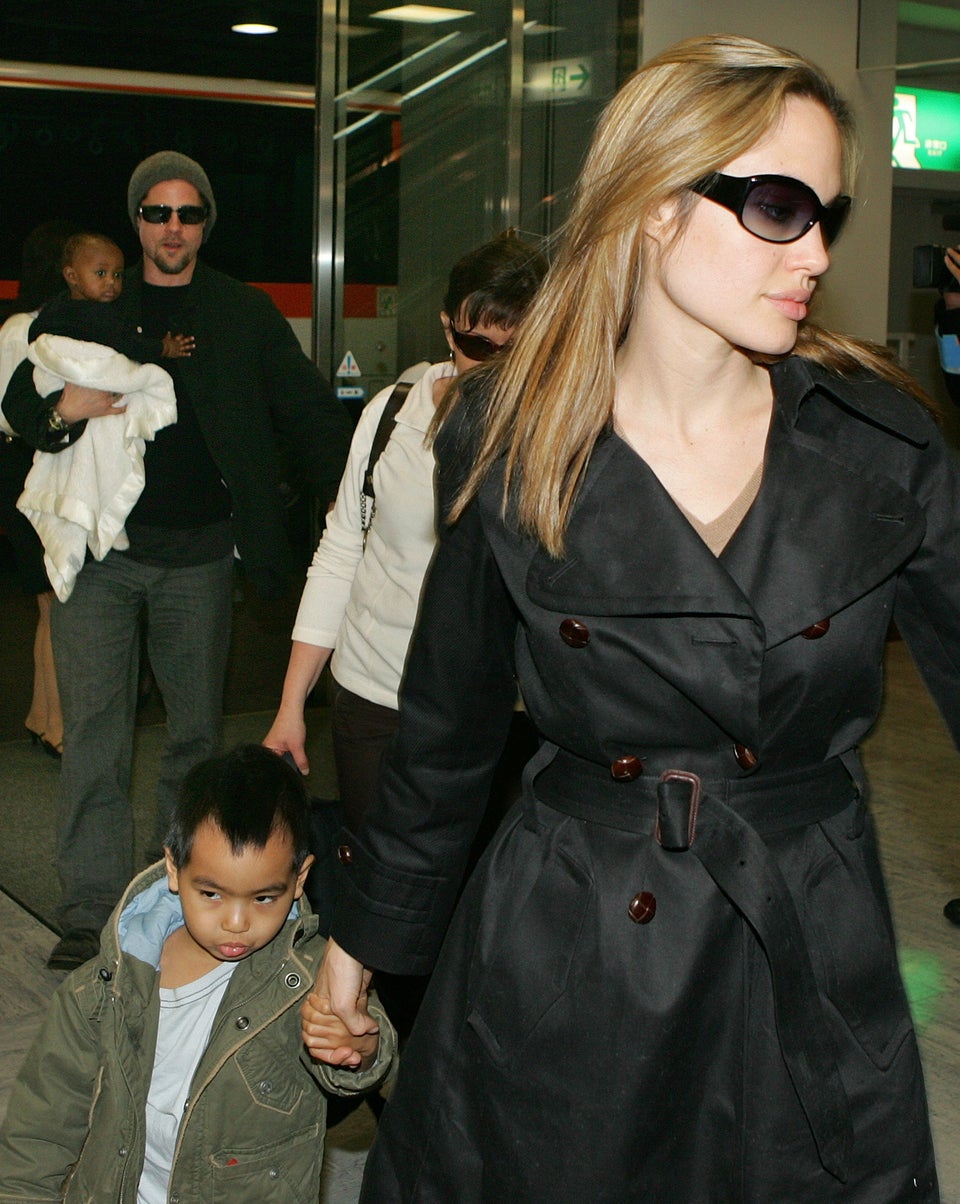 Brad Pitt And Angelina Jolie: Their Romance In Pictures