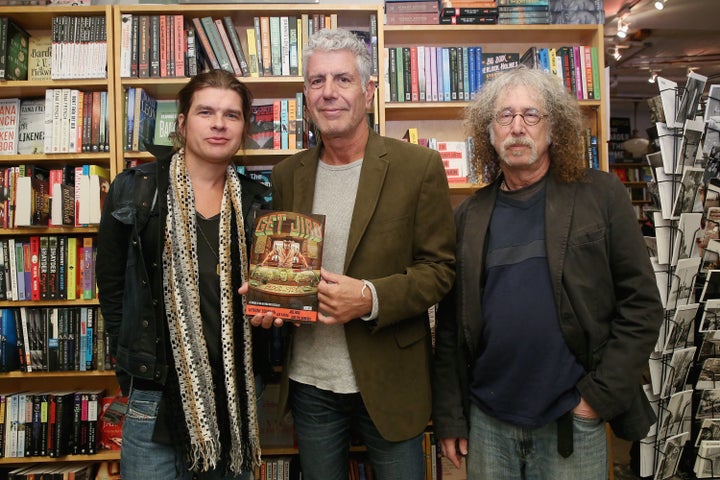 Anyone who watched Anthony Bourdain ― the world-renowned chef, author and television travel guide found dead on Friday ― knew that he had a deep love for film and literature. It inspired his Emmy and Peabody award-winning television series and groundbreaking books.
But another love of his flew more under the radar, and that was his passion for comic books.
Bourdain once told CNN that he was a serious comic book collector as a kid. "At the end of the day, I'm a super nerdy fanboy," he said. He admitted to Jimmy Fallon that, unfortunately, he sold his collection for drugs back in the 1980s.
In 2012, Bourdain co-wrote his first comic with author Joel Rose. It was called "Get Jiro!" The setting is the not-so-distant "Bourdainian" future. Foodies have taken over and celebrity chefs not unlike mob bosses run the world. The mysterious Jiro-San is the new hotshot sushi chef in town. The city's warring culinary factions have each given him an ultimatum: Join our side or die.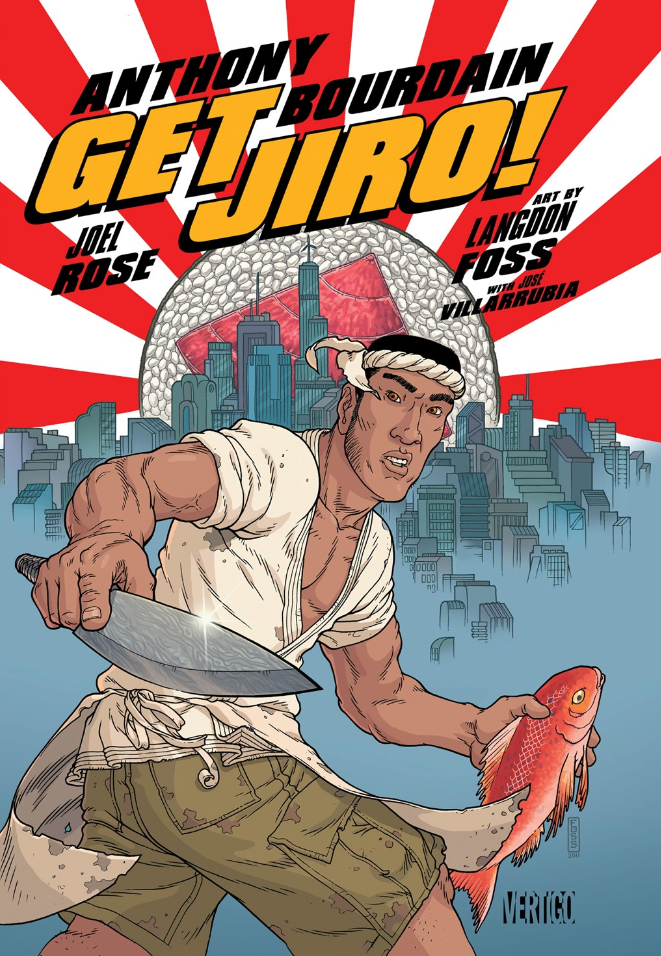 That year, Bourdain told the San Diego Comic-Con audience that his childhood dream had been to make comics. "Late in life, to have the opportunity to be a part of one, for me this was awesome and fun and a little bit scary," he said.
It's easy to see Bourdain's brilliantly twisted humor and wit in "Get Jiro!" ― much of it building off the idiosyncrasies we had witnessed on his TV shows.
In one scene, two rival cooking gangs are in an all-out brawl outside Jiro's restaurant. When he kindly tells them to leave, one gang member attacks. Jiro slices the guy's arm off at the elbow and the gang of sous chefs marvels at Jiro's incredible knife work.

In another scene, street thugs beat the living hell out of a guy until they discover he has a reservation at one of the hottest restaurants around. The thugs pick the man up, brush him off and congratulate him before moving on.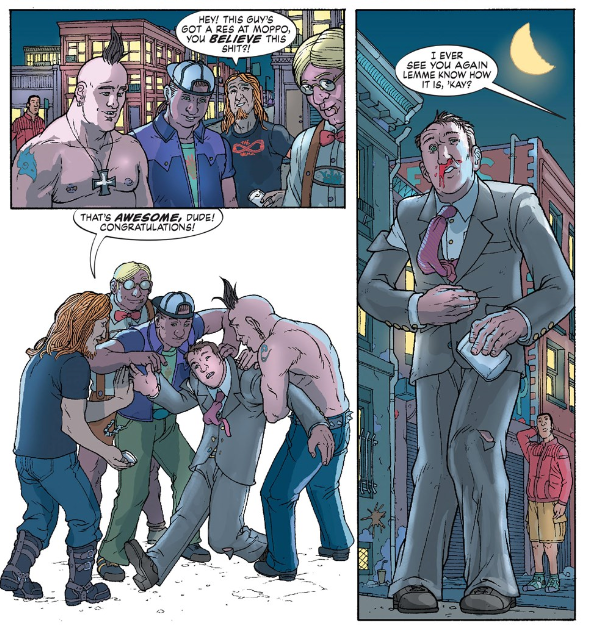 Characters talk about rice being perhaps the most important element of good sushi. A vegan food cult eats foie gras in secret because, even though it goes against their beliefs, it's just too delicious to pass up. You immediately recognize Bourdain's personality in these scenes.
Of course, we've long heard Bourdain's voice and seen his style on TV and in books, but in comics, it's like we really get to hear the man. Plus, "Get Jiro!" is immensely entertaining.
Bourdain co-wrote a sequel called "Get Jiro: Blood and Sushi" in 2015, and earlier this year he began a four-issue horror mini-series for Dark Horse called "Hungry Ghosts."
But he'd barely scratched the surface of the comic book world he clearly loved so much, and sadly we'll never know how many great creations Bourdain had in him.