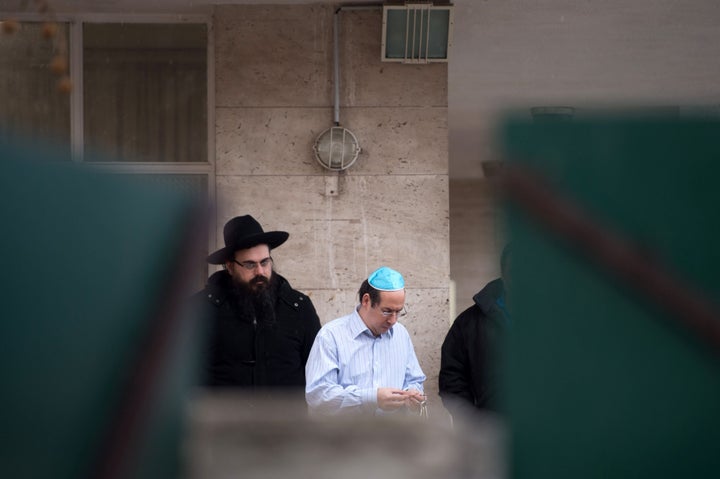 MARSEILLE, France -- After a teenager used a machete to injure a Jewish teacher wearing a kippa, or skullcap, on Monday in France, the country's Jewish community is debating whether it's safe to continue to wear this outward sign of Judaism.
Monday's assault on teacher Benjamin Amsellem, waged by a 15-year-old boy who said he did it for the Islamic State, marks the third of its kind in Marseille in the span of a few months. Three people stabbed another teacher in November 2015, and a month earlier, a drunk assailant attacked three Jews near a synagogue in the city.
In the wake of these attacks, Zvi Ammar, the president of the Jewish council of Marseille, has advised Jews to refrain from wearing their skullcaps. "Remove the kippa during this troubling period until better days," he said.
However, some have criticized Ammar's recommendation."It is unacceptable that in our country citizens feel so frightened and assaulted because of their religious choices," said French President Francois Hollande on Wednesday, adding that such incidents are leading to the "conclusion that they should hide."
"We must not give in to anything. We will continue to wear the kippa."
"We must not give in to anything. We will continue to wear the kippa," France's chief rabbi, Haïm Korsia, said Tuesday.
Meanwhile, Roger Cukierman, the president of the Representative Council of French Jewish Institutions, denounced Ammar's position as "a defeatist attitude."
From a biblical standpoint, only the kohanim, or priests serving in the Temple, had to cover their heads, according to the Jewish cultural site Lamed.fr. Yet for centuries, it was customary for Jewish men to wear kippas at all times, and the Code of Jewish Law states that "it is forbidden to walk four cubits (about 6 feet) without having one's head covered."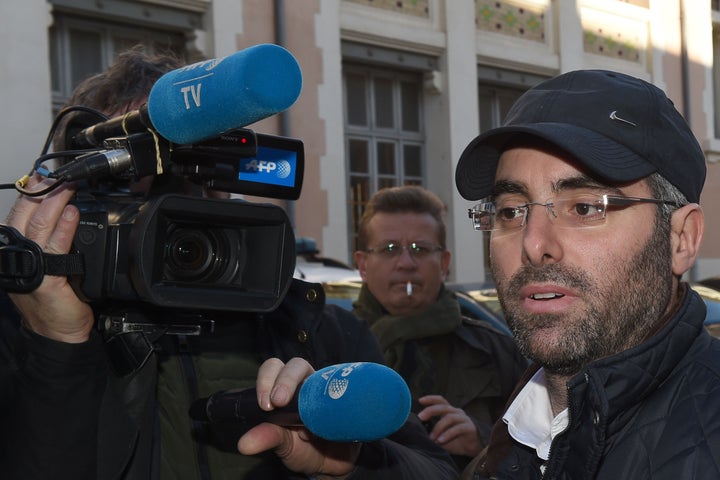 Wearing the kippa in synagogues and at Jewish festivals or ceremonies in which head coverings are required is a sign of respect. It is worth noting that non-observant Jews often wear a kippa when they travel to Israel, possibly because the country is seen as having the same degree of holiness as a synagogue.
As the digital library Akadem explains, the kippa can also be seen as "a sign of humility and awe, as the Shekhinah, the divine presence, is located above the head."
"The vast majority of religious people in France have found a good compromise: no kippa on the street, but they wear a hat or cap, as these hats, always fashionable, remain the prerogative of every citizen," Akadem states.
In 2015, an Israeli hairdresser invented "kippa hair," a skullcap that resembles natural hair, to enable men to cover their heads without attracting anti-Semitic behavior.
It remains to be seen whether the recent attacks in Marseille will encourage people to seek out such alternatives.
On social networks, many voices have chimed in, at times humorously, to defend the kippa. Some people have used the hashtags #JePorteLaKippa (#IWearAKippa), #TousEnKippa (#EveryoneInAKippa) #TousAvecUneKippa (#EveryoneWithAKippa) and have tweeted pictures of celebrities wearing the skullcap.
A Catholic priest and a Protestant pastor have donned the cap in a show of support. Two members of France's parliament, Claude Goasguen and Meyer Habib, also wore a kippa briefly on camera Wednesday in the corridors of the Assembly. "I am not Jewish, but I'm wearing a kippa to the Assembly in solidarity," Goasguen tweeted.
Solidarity with my Jewish brothers. #Kippa
And some Internet users, both Jewish and non-Jewish, have answered Rabbi Korsia's call to wear a kippa in solidarity with the Jewish community to the next soccer match in Marseille.
This post first appeared on HuffPost France. It has been translated into English and edited for clarity.
Popular in the Community