CHICAGO, Aug 19 (Reuters) - A federal appeals court denied on Wednesday a petition by former Illinois Governor Rod Blagojevich for a rehearing of the court's prior ruling that upheld most of his convictions and ordered him to remain in prison while some were retried.
Blagojevich, who is serving a 14-year sentence for attempted extortion from campaign contributers, wire fraud and other crimes, had asked for a rehearing in front of the full 7th Circuit United States Court of Appeals.
On July 21, a three-judge panel of the court vacated five of 18 of his criminal convictions. The full court has 11 active judges.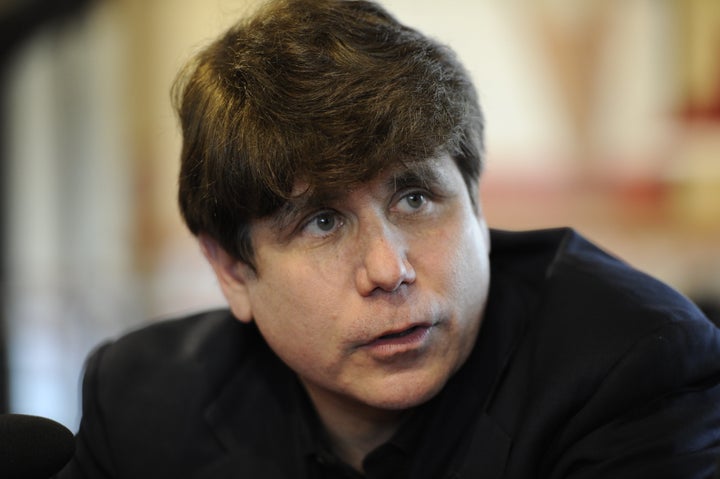 The court denied the petition in a three-sentence order that said all of the judges on the three-judge panel had voted to deny a rehearing.
Blagojevich, a Democrat, was arrested in December 2008 when he was still governor. He was impeached by the state's General Assembly in early 2009, becoming the first Illinois governor to be removed from office. He began serving his federal prison sentence in 2012.
In the July ruling, the 7th Circuit court ruled that there was overwhelming evidence against Blagojevich, who attempted in 2008 to make money out of his power to appoint a replacement for Barack Obama, who was leaving his seat in the U.S. Senate after winning the presidential election.
The court did ask for a retrial on five counts, however, after determining there was a problem with instructions to the jury on those counts. (Reporting by Fiona Ortiz; Editing by Alan Crosby)
REAL LIFE. REAL NEWS. REAL VOICES.
Help us tell more of the stories that matter from voices that too often remain unheard.