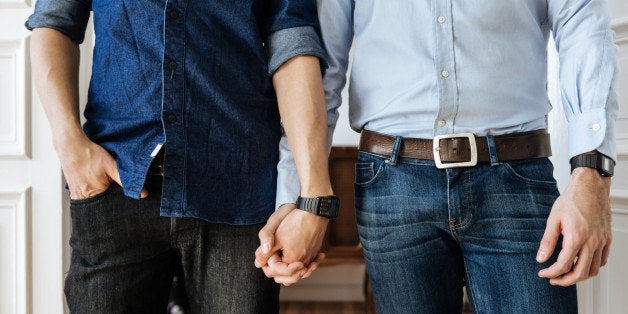 Should you hire a gay (LGBT) financial planner or at least gay-friendly one? Sometimes it's the money, honey, that speaks loudest both personally and politically.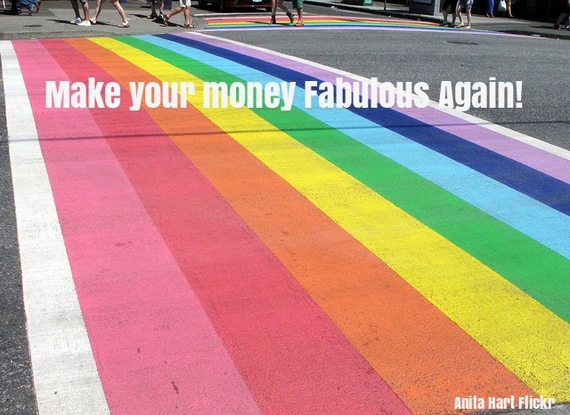 By David Rae Certified Financial Planner™ Accredited Investment Fiduciary™

As a gay man who has been working as an out and proud Certified Financial Planner™ in Los Angeles for well over a decade, I just have to come out and admit homophobia has been great for my business. Indeed, providing a safe haven for my LGBT brothers and sisters seeking sound financial advice has turned into a substantial part of my livelihood, thank you very much. For the record, my client base is full of wonderfully successful people of all races, genders and sexual orientations, all of whom are vehemently supportive of those belonging to other races, genders and sexual orientations.
Money business
Those of us who live in gay-friendly climes acknowledge that legal marriage equality notwithstanding, great swaths of this country inside and outside of our paradises still despise us, as they always have, for those we choose to love. Unfortunately, the financial sector seems to harbor way more than its share of homophobic dickheads. It may be evolving but to my mind, not nearly fast enough.
The horror stories I've heard from clients and friends about their previous advisers could fill a very sad hate-filled book. Some clients were turned away or ignored based on their sexual identity. Others received dishonest or just plain inadequate advice like "You can't have kids and you'll never be able to adopt."
This is not to mention all the fun "comments" I've personally heard from some of my industry brethren. My particular favorite was another adviser at a conference last year (that's 2015, people!) who asked me "When are you transitioning?" What make these questions really stand out is they came from an "adviser" who claimed to work heavily within the LGBT community, and was seeking my advice on how to get even more gay clients. To be clear, I am gay not transgender, and news flash, they're not the same thing. Another time I was asked how I felt about "Not being a real man, since you can't bear children." BIG SIGH. Last time I looked, dude, straight men can't bear children either.
Cash on the line
It's an election year with a bunch of candidates vying to be the most anti-gay. Donald Trump and a dispirited troop of increasingly desperate Republican stragglers are all vowing to repeal marriage equality. But what does this all have to do with your finances? Simply this; if your financial advisers are supposed to work as fiduciaries (that is, putting your interests ahead of their own), yet support presidential candidates who want to make us second class citizens again, are they really serving your best interests? Can they? The same goes for those backing officials closer to home who champion anti-gay legislation on a local level.
Would you really want a graduate of "Trump University" be responsible for the success or failure of your financial plan?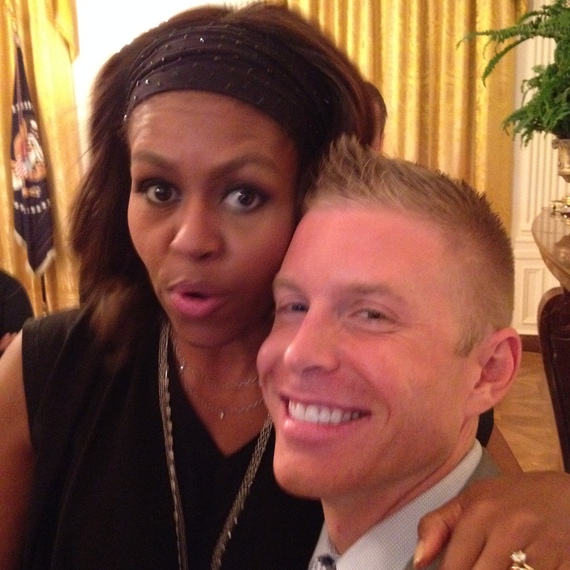 I had the pleasure of meeting Barack and Michelle Obama at an LGBT reception at the White House in 2014, and have a picture with the First Lady displayed prominently on my website. I subsequently received a few emails from prospective clients letting me know that they wouldn't hire me because I have n-words for friends. Others didn't like the Obamas and let me know it. If these messages were any indication, I probably dodged a few bullets by not ending up with clients who probably wouldn't want to take any measure of advice from the "fabulous homo" that is moi.
I'm not saying that when choosing a financial advisor you have to ask how they're voting or the specifics of their sexual orientation. But I do suggest that you stay alert for the respect, sophistication and grace that are as essential to do this job well as are financial savvy, ethics and integrity. If someone isn't accepting of your relationships, how can you truly partner with them to reach your important lifetime and financial goals?
Regardless of being straight or gay, if you don't feel comfortable being honest and open with your financial professionals, they can't give you the very best advice. And if being honest with them means they won't give you their best advice, then it is time to look for a new adviser.

Fair game
Achieving financial independence is a team effort, and if one member of your team isn't pulling their weight, or is downright not acting with your best interest in mind, you are facing a much steeper uphill climb to reach financial security. Scraping together enough money for retirement is hard enough; no reason to weight yourself down with some dead weight.
Back in the Dark Ages (i.e. up to June 2015) before we had marriage equality, the LGBT community faced a slew of financial issues our straight counterparts didn't have to deal with. Hopefully most of those tax, financial and estate tax nightmares are behind us. (If the political climate is anything to go by of course, the fight isn't over yet.) Meanwhile, closer to home, you deserve to have a financial planner - gay or gay-friendly will work just fine -- who supports the very essence of your being.
As always, surround yourself with people who help your light shine bright and Be Fiscally Fabulous!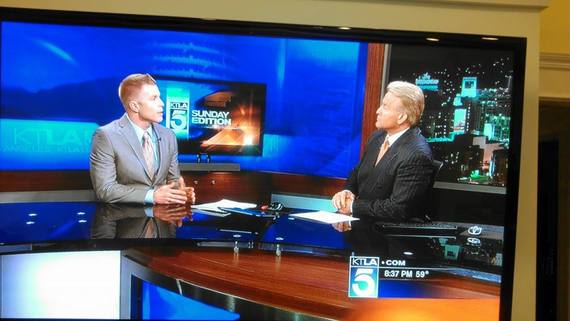 Securities and advisory services offered through National Planning Corporation (NPC), Member FINRA/SIPC, a Registered Investment Adviser. Additional advisory services offered through Trilogy Capital, a Registered Investment Adviser. Trilogy Capital and NPC are separate and unrelated companies. The opinions voiced in this article are for general informational purposes only and do not constitute and endorsement by NPC.
Popular in the Community