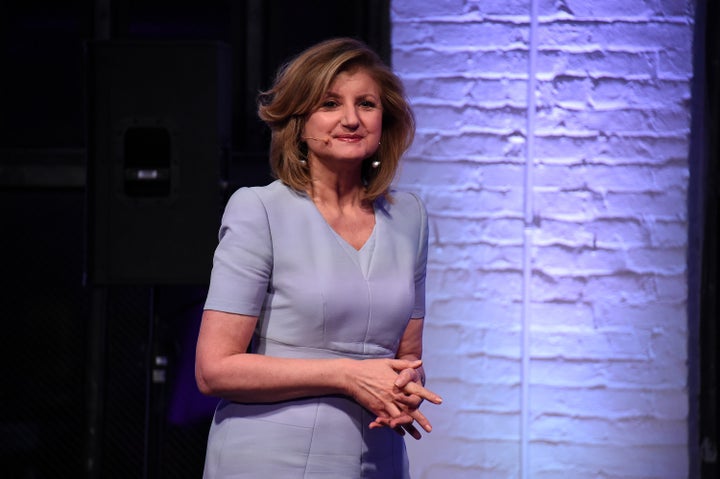 Arianna Huffington, founder and editor-in-chief of The Huffington Post, is starting a somewhat unusual book tour Friday, traveling to college campuses around the country to talk about what students are doing in their dorms. Specifically, she wants to talk about sleep.
As Huffington promotes her new book, The Sleep Revolution, she is joining The Huffington Post's Sleep Revolution College Tour. The tour rolls onto 16 campuses throughout April and into May, just as students prepare for final exams, a time when sleep may seem like the least of their worries.
Huffington is focusing on colleges because too many college students believe they must sacrifice sleep "if they want to do well academically and have a great social life," she said in a recent column.
"So colleges have in many ways become the boiler room of our burnout culture, with disastrous consequences for our students' physical and mental health. The method (or cheat code) they use is the one the rest of us use: feeling that there aren't enough hours in the day, we look for something to cut," Huffington wrote. "And sleep is an easy target. In fact, up against this unforgiving definition of success, sleep doesn't stand a chance. Indeed, in college life, going without sleep is considered a badge of honor."
"At my school, it can seem like a competition to see who can stay up longer to study, and pulling all-nighters seems like proof we are true UChicago students," admitted University of Chicago undergrad Jane Jun in a recent blog post.
"There is so much happening on college campuses, both academically and socially, that sleep and rest are very low on most students' lists of priorities," Jacqueline Baltz, a University of Southern California student, confessed in her blog post. "As a freshman, I just thought that sleep deprivation was simply one of the aspects of college culture that I would be forced to adjust to."
The first stops on the HuffPost sleep tour are Friday at the University of Denver and Georgetown University.
Up next are Dominican University, the University of Southern California, Stanford University and the University of California, Berkeley. Huffington will personally appear at campuses in Denver, Palo Alto, Las Vegas, Nashville, Chicago and the San Francisco area.
During these stops, HuffPost is hosting "sleep fairs" to teach students what changes they can make in their lives to improve their sleep habits, while Sleep Number "will demonstrate lack of sleep with a virtual reality experience at select campuses," according to a news release. The tour runs through May 13, finishing at Ohio State University.
Check out some of the free stuff being given away during the tour: