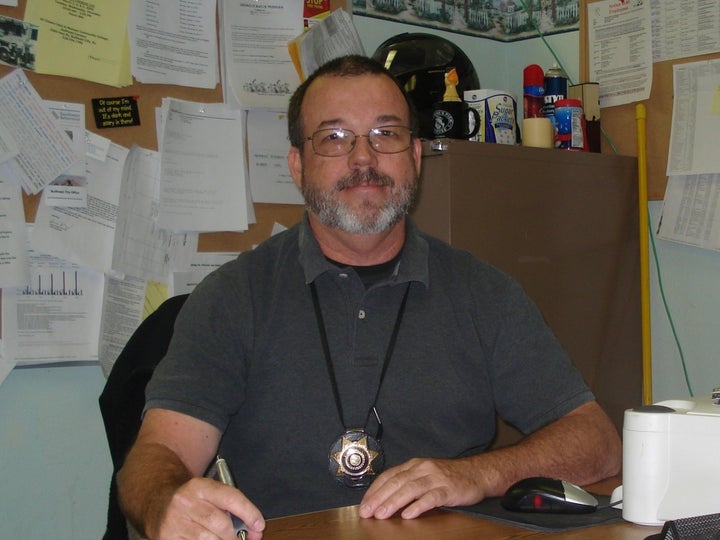 WASHINGTON -- Less than two months after signing a letter calling for the legalization, taxation, and regulation of marijuana, Joe Miller was terminated from his job as a deputy probation officer in Arizona. Miller is just one of a series of law enforcement officials to be fired for their views on drug policy, HuffPost reports.
During California's gubernatorial debates in October, GOP candidate Meg Whitman, when asked about her views on a measure calling for the legalization of recreational marijuana cultivation, said "every single law enforcement official in this entire state is against Proposition 19."
Her remarks were dismissed by former San Jose Chief of Police Joseph McNamara as "absolutely wrong."
What seemed clearer was that active-duty police officers feel unable to speak up in favor of legalizing marijuana for fear of losing their jobs.
Scores of former officials signed a letter this fall saying that marijuana prohibition fuels more dangerous crime by enriching Mexican drug cartels who put guns on U.S. streets:
As police officers, judges, prosecutors, corrections officials and others who have labored to enforce the laws that seek to prohibit cannabis (marijuana) use, and who have witnessed the abysmal failure of this current criminalization approach, we stand together in calling for new laws that will effectively control and tax cannabis.

As criminal justice professionals, we have seen with our own eyes that keeping cannabis illegal damages public safety -- for cannabis consumers and non-consumers alike. We've also seen that prohibition sometimes has tragic consequences for the law enforcers charged with putting their lives on the line to enforce it. The only groups that benefit from continuing to keep marijuana illegal are the violent gangs and cartels that control its distribution and reap immense profits from it through the black market.
The vast majority of signatories waited until after they had retired from law enforcement to express that opinion.
Joe Miller, however, did not.
On Nov. 19, 2010, Miller -- who had served as a probation officer for four years, and worked as a police officer for eight years in Needles, Calif., before that -- received notice from his department chief that he was under investigation:
1. On December 16th, 2009 you met with me, Assistant Chief Alan Palomino and your supervisor, Diann Lee. In that meeting I directed you not to use your position or affiliation with the Mohave County Probation Department when publically [sic] expressing your personal opinion unless you included a disclaimer that it was only your personal opinion and not the opinion of the Mohave County Probation Department. You stated you understood and would comply.

2. On or about September 13, 2010 you failed to obey the above-stated directive in that you did not include a disclaimer when you allegedly signed a letter in support of a political issue in California while identifying yourself as a Deputy Probation Officer with Mohave County Probation. The letter was viewed on-line at: "http://copssaylegalize.blogspot.com/2010/09/california-law-enforcers-endorse-prop.html" and a copy is attached. In that letter, you did not indicate you were voicing your own personal opinion and you did not indicate that your opinion was not the opinion of the Mohave County Probation Department.

If the allegations of misconduct are substantiated, they may result in demotion, suspension or dismissal.
Actually, the letter Miller signed on Sept. 13, 2010, did specify that "all agency affiliations are listed for identification purposes only." Nevertheless, on Dec. 10, he was terminated from his job with the Mohave County Probation Department. "He decided that the disclaimer was inadequate," Miller told HuffPost, referring to his boss.
Neill Franklin, national director of the legalization-advocacy group Law Enforcement Against Prohibition, wrote a letter to Miller's department chief, Friend Walker, arguing that the firing constituted a violation of Miller's First Amendment rights.
"It is quite clear to me that Mr. Miller's termination is in direct violation of his First Amendment rights to free speech," wrote Franklin. "Being aware of the potential challenges faced by those in law enforcement who choose to exercise their rights to free speech, the sign-on letter was drafted with the agency affiliation disclaimer at the bottom of page six. The disclaimer is used so readers clearly understand that those who endorse the letter are not representing the law enforcement agencies listed and that the agencies are listed for identification purposes only. This well established practice has been used with a wide array of petitions, has withstood legal scrutiny, and has protected the First Amendment rights of Americans across the political spectrum."
Miller says the action is about more than a disclaimer. "It's not like I was doing something that wasn't being done personally at other levels by other police officers," he said of his termination. "So it was obviously politically motivated by those who were contrary to our beliefs."
He's not the only officer to be fired for voicing his views.
In September 2009, border patrol agent Bryan Gonzalez was fired for expressing his opinions on drug legalization to a fellow agent. And in January 2009, Jonathan Wender, one of LEAP's pro-legalization advocates, successfully sued the Mountlake Terrace, Wash., police department after being fired under similar circumstances.
Gonzalez is taking his case to court, joining with the American Civil Liberties Union of New Mexico in filing a lawsuit on First Amendment grounds seeking unspecified compensatory and punitive damages.
Miller said he hopes to file a suit with the Arizona chapter of the ACLU.

Popular in the Community