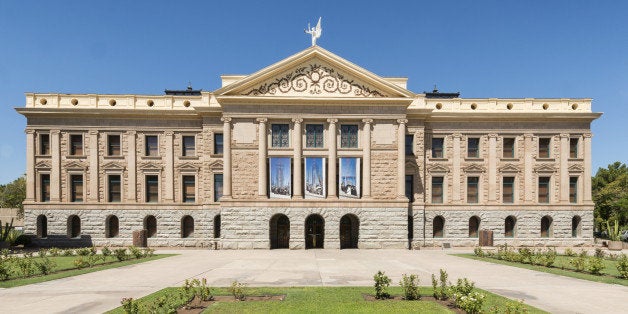 WASHINGTON -- Arizona lawmakers are pushing to provide elected officials with more privacy as they draft legislation because they say the state's requirements for open meetings make it too difficult for them to do their jobs.
The plan, proposed by state Sen. Sylvia Allen (R), would allow lawmakers to meet privately to negotiate and draft measures and would require them to have public debate only once a body takes an action, such as a vote. Arizona's current laws require that officials hold a public meeting any time a quorum discusses matters that could result in legal action.
State Sen. Carlyle Begay (D), one of the bill's co-sponsors, told The Huffington Post that the state's requirements on open meetings make it extremely difficult for lawmakers who represent rural areas, where officials have to travel hours to be in the same room, to accomplish anything. That can make it hard for officials to deal with matters that need urgent and swift attention, Begay said.
"It's a way to update how our elected officials are able to converse to associate with elected officials they sit on boards with in a way that allows them to do their business, to advocate and represent the best interests of their communities a lot easier," Begay said. "Right now it's a hardship for these officials because they have to post open meeting laws and post notice for simple discussions if they need to get together to address issues."
Begay said the bill isn't intended to give lawmakers an opportunity to discuss "unethical or immoral criminal issues behind closed doors."
"We're all held to a certain standard and I think that's the expectation that we're not trying to decrease transparency and openness but we're leaving that discretion to the elected officials themselves to ensure that when public input and public comment is needed that they do that," he said.
In fact, Allen told the Arizona Daily Sun that the state's open meetings laws produce an undemocratic law-making process. Because officials aren't allowed to meet privately to discuss legislation, officials must send staffers to serve as a go-between among colleagues to reach a consensus. That process, Allen told the Arizona Daily Sun, is undemocratic because it allows unelected staff members to play a central role in drafting laws.
"Staff wasn't elected, staff isn't accountable," Allen told the Daily Sun.
Dan Barr, a First Amendment lawyer with the firm Perkins Coie, said the time when a policy is deliberated before a measure is introduced is a critical point for public input.
"It allows you to see how your various public officials are approaching their jobs, how they view certain issues, what their thought process is, what their reasoning process is," Barr told The Huffington Post. "It allows people then to participate in that."
Barr added that open meetings laws shouldn't be weakened just because they make the lives of elected officials more difficult.
"Efficiency in government is not the primary goal of a democracy," Barr told The Huffington Post. "Our whole theory of government is that the people are the governors and that they give limited power to the government, and for the public to adequately assess what its government is doing, it needs as much transparency as possible."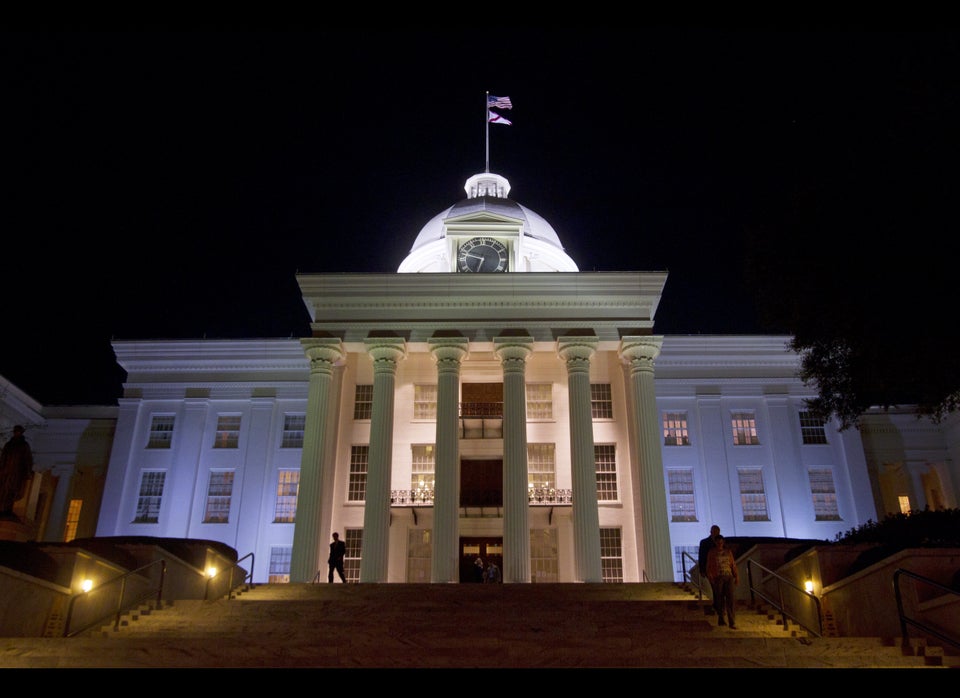 U.S. State Capitol Buildings