UPDATE (Oct.8): Ashley Benson has apologized for her offensive costume.
Yesterday's post was in poor taste and I absolutely regret all of the hurt that the photo caused. The caption that was posted was incorrect and my costume was not Cecil the Lion, when I saw that, I contacted my management who handled the post and had it immediately changed. I recognize that I am responsible for everything posted on my social accounts and this was an unfortunate oversight. I am a supporter of animal conservation and I will be donating all of the proceeds of this deal to the World Wildlife Fund. I love you all and I apologize if I let you down.
The "Pretty Little Liars" star posted an Instagram of herself wearing a lion costume and originally captioned her picture, "Help! Can't decide on my Halloween costume this year! What do you guys think of this cecil the lion costume? @yandy #thanksyandy #halloweencostume."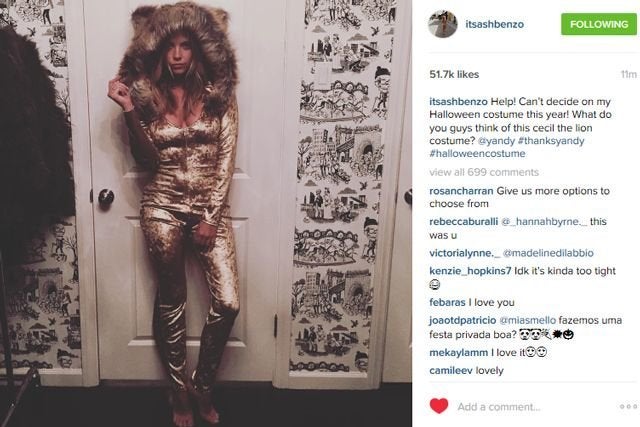 Commenters called the costume "clueless," "insensitive" and "in poor taste." Multiple media outlets quickly took notice of the offensive costume, calling out the actress' inconsiderate gaffe. Benson apparently took notice of the backlash, as she edited her post several hours later to just say "lion costume."
It turns out Benson is actually wearing the "Deluxe Lion" costume, which retails for $149.95. The "Cecil" costume sells for $118.95 and is pictured below: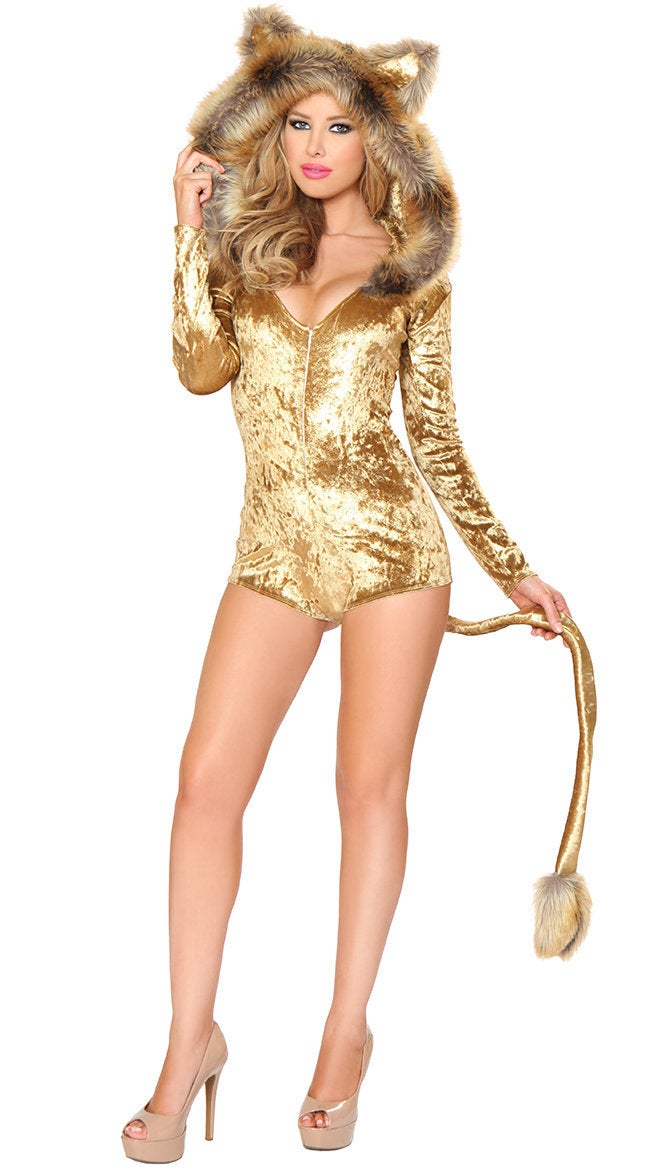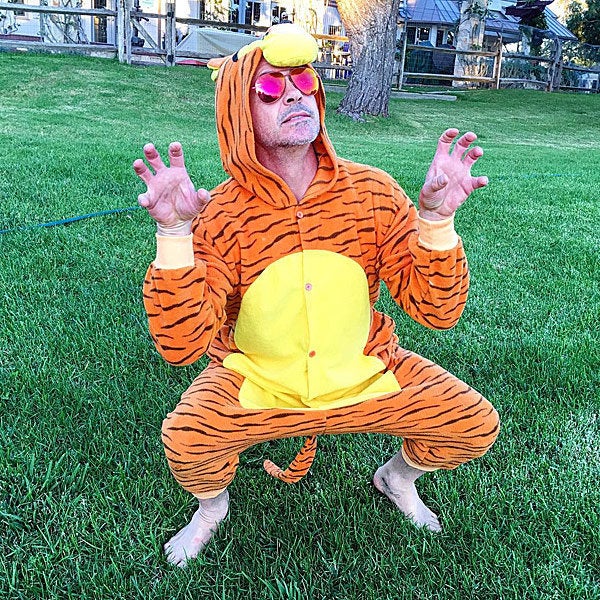 Amazing Celebrity Halloween Costumes
For a constant stream of entertainment news and discussion, follow HuffPost Entertainment on Viber.
Popular in the Community