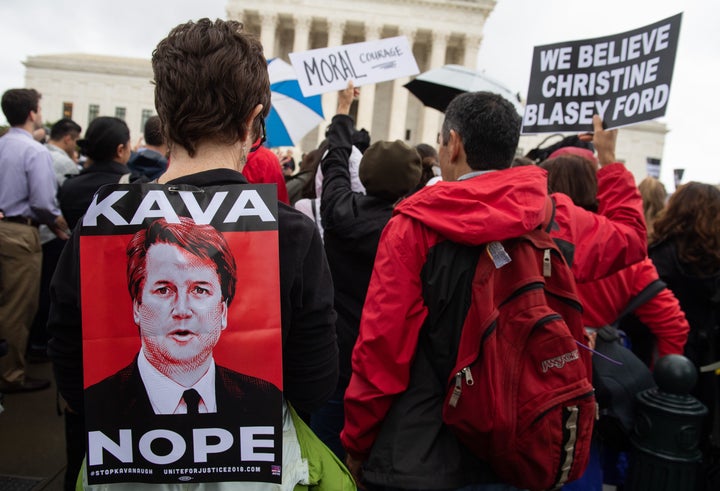 But what do you do if you're stuck at work and really want to watch it? After all, this isn't your average Supreme Court nominee televised hearing; it's a huge cultural moment, both for Kavanaugh's confirmation process and the Me Too movement at large.
There's a right way to ask your boss for permission, human resources experts say, granted you have a job where taking time to watch is possible.
"Come with solutions for your boss," said Teresa Marzolph, the founder of Culture Engineered, an HR company in Phoenix. "Ask to take your lunch early so that you can watch, or offer to clock out. Ensure your manager that your work will still get done, or perhaps, if true, remind him or her that you're ahead on your projects."
A particularly savvy boss might even see giving employees the option to watch as a way to emphasize the company's own harassment policies, said Deb Muller, the CEO of HR Acuity.
"We work with companies who are proactively using the Me Too movement as a springboard to encourage ongoing dialogue between employees and their leaders," she told HuffPost.
"They're leveraging these types of events to foster a safe and healthy work environment where inappropriate conduct is not tolerated, employees feel empowered to report and employers have processes in place to effectively manage issues if they occur," she added.
That doesn't mean the hearings should be blasted on a big screen in your office, though. If you get the OK, use your judgment in watching. Respect your work's culture and remember that you're still at work, not dinner with a bunch of politically like-minded friends.
"When history is being made, we tend to let our guard down at work," Marzolph said. "This can be a great opportunity to bond, but try to maintain healthy ground rules of respecting one another."
If you don't get the OK to watch, you can still follow along: Catch up on your Twitter feed on your lunch break or sign up for mobile push updates from news sites you trust. Optimize your breaks, too. What's a bathroom break if not an extended opportunity to sit down, relax a little and catch up on your social media feeds?
Popular in the Community