It's flu season, and Joann Pandolfi comes carrying a care package for me. Her Little Red Riding Hood basket contains homemade chicken soup, meatloaf and green beans garnished with ginger.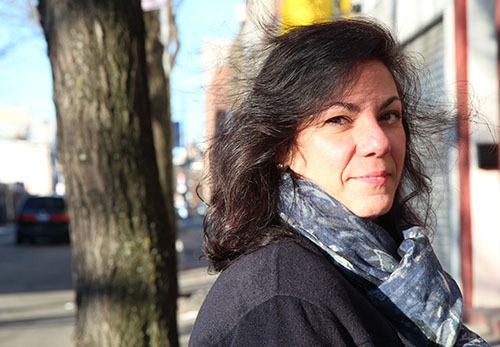 Photo by Nancy A. Ruhling
Joann grew up at the kitchen table.
"My nonna always used to make me chicken soup when I was sick," she says. "And the ginger is a great antioxidant."
Joann, a personal health coach and passionate cook, makes it her business to educate eaters.
"What you put in your mouth matters," she says. "Enjoy your food, enjoy your life."
She's proof that you can do both.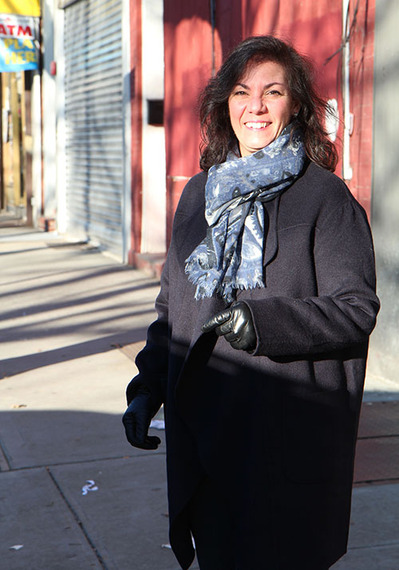 Photo by Nancy A. Ruhling
She's the founder of Eating Enrichment.
Joann, who has long black hair and deep brown eyes, was born and raised in Astoria.
"Our family life was always centered around the table," she says. "I always looked forward to meals because they were such a jovial time."
Before she entered kindergarten, Joann was homeschooled in the art of cooking.
"Both sets of my grandparents lived nearby," she says. "One of my grandmothers was a cook, the other was a baker. I used to walk to the produce market with them. And they gave me tasks to do. I tossed the salads and washed the potatoes. It wasn't work; they made it fun."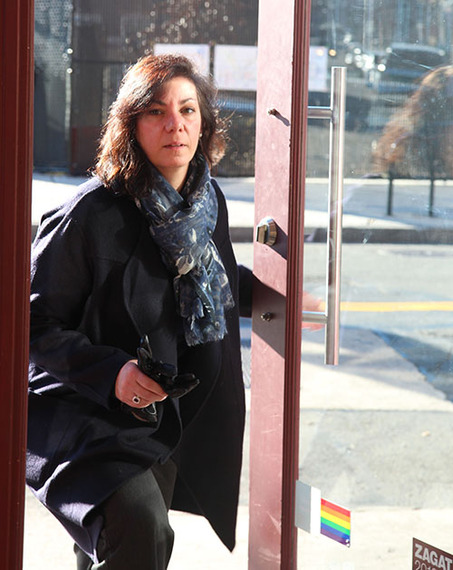 Photo by Nancy A. Ruhling
She's always on the run.
She found food so much fun that she took a job at a steak house when she was in high school and continued working there through most of her college years.
"To this day when I lay a piece of meat on the grill, I can still hear the chef say, 'Now don't play with it, let the flame do its work.' I also learned about the importance of melding flavors and allowing food to rest so the full potential of seasoning can be reached."
But it wasn't until Joann went to college that she started cooking in earnest.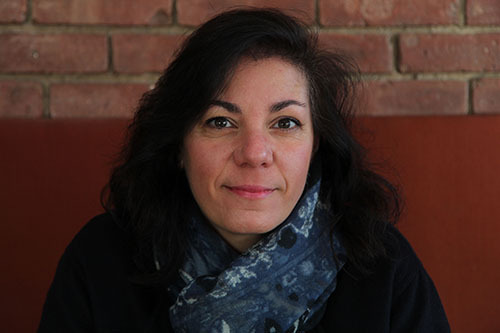 Photo by Nancy A. Ruhling
Overcoming Takeout was inspired by her commute.
"I had an empty refrigerator," she says, "and I was constantly calling my mom, asking her for recipes."
When she entered the corporate world after earning her degree -- she's the controller for an Astoria contracting firm -- she beefed up her culinary skills.
In addition to taking health coach training from the Institute for Integrative Nutrition and earning a master's degree in food and nutrition from New York University, she founded Eating Enrichment, whose mission is to teach people how to procure and prepare good food.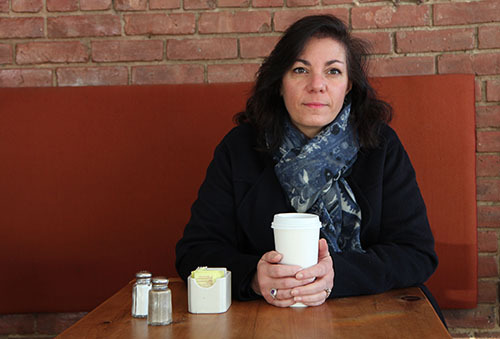 Photo by Nancy A. Ruhling
Joann promotes swift, simple recipes.
"Until recently, I never saw the food part of my life as a career," she says. "Right now, I'm a bean counter by day and a cookbook author by night."
Her first cookbook, Overcoming Takeout, was inspired by her work commute. A decade ago, she got married and moved to East Meadow, which is nearly two hours away.
"Because I was putting in 12-hour days, I didn't make time to cook," she says. "I just kept calling takeout. After about two weeks of this, I started having aches and pains. They stopped when I returned to my own kitchen."
She hopes the slim paperback, which is filled with swift, simple recipes, will help others like her who have to sandwich personal and professional pursuits.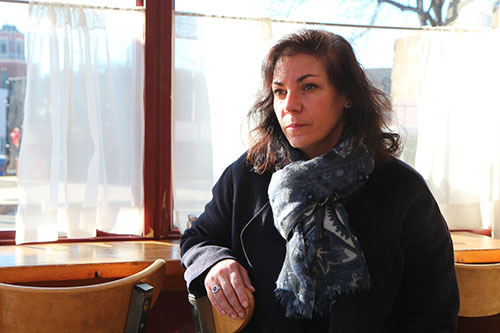 Photo by Nancy A. Ruhling
She's planning a quartet of new cookbooks.
"There's no excuse for not cooking," she says. "You have to plan ahead. Get the produce in the house and calendar it and the cooking into your schedule."
Joann doesn't say this, but you can follow her example. If you have the stamina.
When she's not in the office or the car or the kitchen, Joann is networking on the lecture circuit.
Already, her efforts are bearing fruit: In July, she will be inducted into Les Dames d'Escoffier, the exclusive worldwide philanthropic society that honors women in the food, fine beverage and hospitality fields.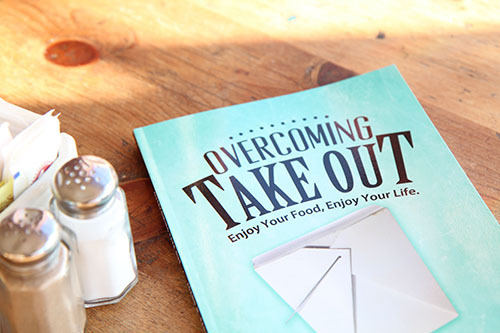 Photo by Nancy A. Ruhling
Joann's self-help cookbook.
The intense interest in Overcoming Takeout has taken her by surprise.
"I was in the supermarket the other day, and I sold four copies there," she says, adding that she's planning a quartet of cookbooks that follow the seasons.
On those rare occasions when Joann does have time to linger in the kitchen, she likes to make meatballs, which remind her of her childhood.
"They are my favorite because they are so tactile," she says, adding that she bakes them and bathes them in tomato sauce. "You form and feel them with your hands."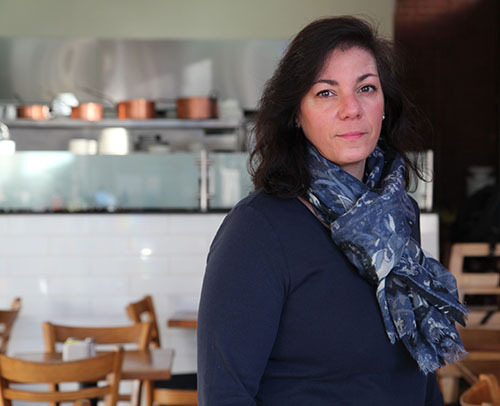 Photo by Nancy A. Ruhling
Joann: What you eat changes everything.
Everything Joann does takes her back to food. An avid traveler, she has sampled the cuisines of Italy, Spain, France, Malta and all but 13 of the United States.
"I take lots of photos," she says. "It's recharging to take a bit of the cultures back with me. Ultimately, it ends up on the plate."
And in her next cookbook.
Nancy A. Ruhling may be reached at Nruhling@gmail.com; nruhling on Instagram.
Copyright 2015 by Nancy A. Ruhling

Related
Popular in the Community