It takes a while for Violeta M. Mileo to answer the front door. She has to walk down two flights of stairs, and she's being extra careful. A couple of months ago, she fell and gouged her shoulder.
She ended up in the emergency room.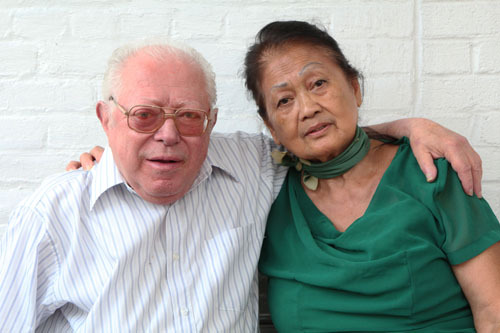 Photo by Nancy A. Ruhling
Vincent and Violeta have been together 40 years.
That time, and this, she should have taken the chair lift that was installed for her husband, Vincent, but she doesn't like to make anyone wait.
That includes Vincent, who is standing on the top landing. He's frustrated because he can't follow her.
It's been this way ever since 2008, when his kidneys failed, putting him on three-hour dialysis sessions three times a week for however much longer God is going to let him stay with Violeta on this earth.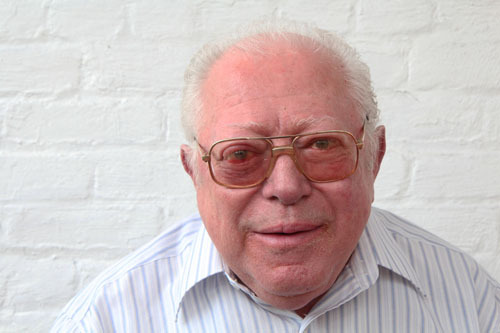 Photo by Nancy A. Ruhling
Vincent goes to dialysis three times a week.
He tries not to think about what he used to be able to do. It pains him that his vibrant Violeta has to take care of him. Through the four decades they have been together, it was always the other way around.
"I was the lion," he says. "And now Violeta is the lion, and I am the lamb."
Violeta spends a lot of time worrying about her Mr. Mileo, which is the name she calls him out of the great respect she feels for him.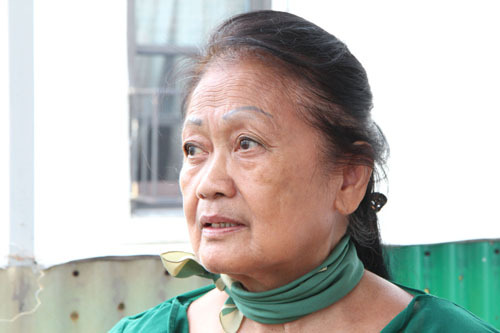 Photo by Nancy A. Ruhling
An R.N., Violeta's now Vincent's nurse.
Vincent, whose round, pink face is framed by gold spectacles that make his big, blue eyes as wide as the sky, was born in the small village of Spinoso in the boot of Italy.
When he was a boy, he dreamed of climbing the mountain at his doorstep and grabbing the globe. He came pretty close.
He decided to be a student of languages, venturing first to Naples, where he went to college, then England, Germany, France and finally New York City, where he forged a career in international finance at the Bank of America.
Violeta, an elegant woman who is always dressed in her Sunday best, comes from the big city. She was born and raised in Manila, The Philippines. Hers was a middle-class family of 11 children. Like Vincent, she longed to leave, and as soon as she became a registered nurse, she came to America.
"I heard life and salaries here were good," she says. "I only had pocket money when I arrived."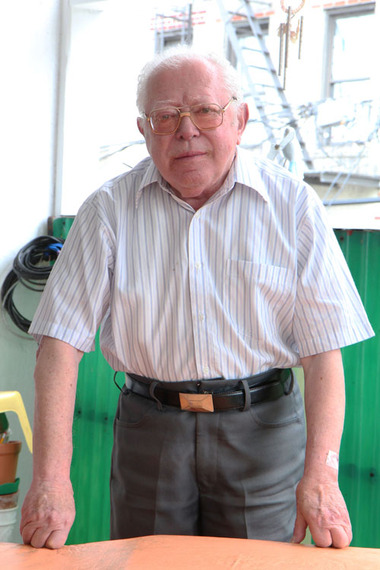 Photo by Nancy A. Ruhling
He misses the old times.
After her two-year job contract ended, she went home, gladly. "I didn't like it in the U.S.," she says. "But once I was home two days, I was ready to come back."
Instead, she became a private nurse for a well-to-do-woman who introduced her to then-First Lady Imelda Marcos and international figures like Richard Nixon and Ronald Reagan.
All the while, Violeta was dreaming of America. After four years, she was able to return, eventually getting a job at Sloan Kettering, where she worked for a quarter century.
Vincent and Violeta met at a party.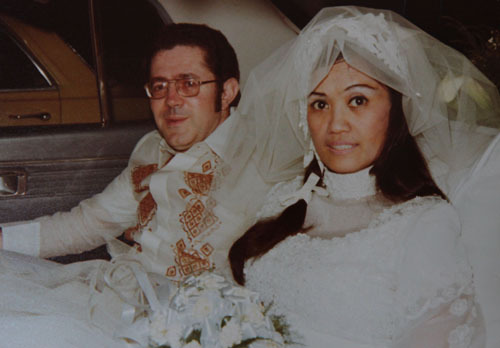 Photo by Nancy A. Ruhling
Vincent and Violeta on their wedding day.
"She was a delicate flower -- Violeta, a violet -- and she was sending out a soft, sweet fragrance like a flower that got my attention," Vincent says.
Under a full moon in Central Park, Vincent proposed. Six months later, they were man and wife. They settled into married life and eventually bought a two-family house. They longed for children, but it was not to be.
"I was 37 when we got married," Violeta says. "I wasn't young any more."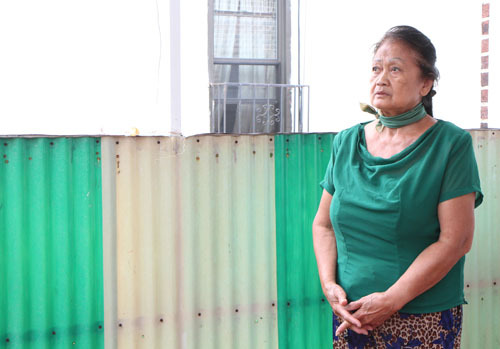 Photo by Nancy A. Ruhling
She loves caring for her Mr. Mileo.
They traveled to China, Russia and even Australia, and they were surprised when age caught up with them. Vincent is 79. And Violeta is 77. The number startles her. She thought she was only 74.
"I really miss our trips," she says as she flips through a pile of old photos in a plastic bag.
Vincent looks guilty; it is, after all, his bad health that keeps them homebound.
"I feel very sad because I love New York City and can't get out to see it," he says. "But my New York is here in my house."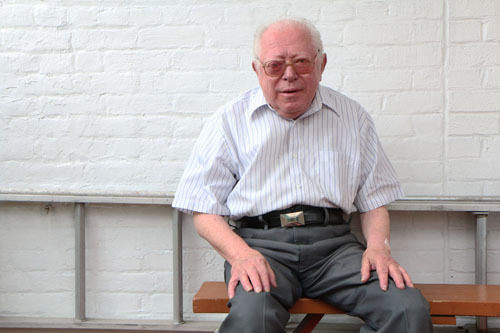 Photo by Nancy A. Ruhling
Vincent wishes he could still travel.
He looks at his Violeta when he says this, and a smile brightens his misty eyes.
They're making the best of things. Violeta has learned to go to mass by herself. Immaculate Conception is only five blocks away, but for Vincent it might as well be a million miles.
Vincent worries that he's become a burden to Violeta. She doesn't have the strength and stamina that she used to have.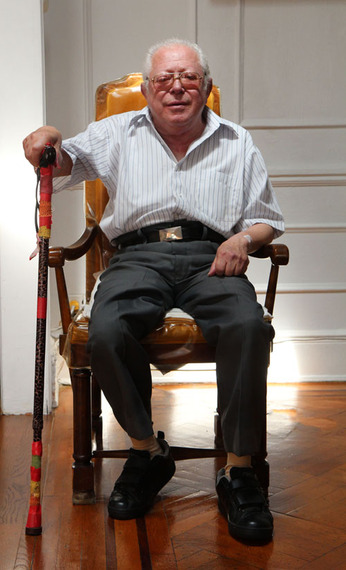 Photo by Nancy A. Ruhling
He'll be waiting in heaven for Violeta.
"She's too good for me," he says. "If I didn't have her for my nurse, I wouldn't be here."
Violeta goes out to work in the front-yard garden.
Nancy A. Ruhling may be reached at Nruhling@gmail.com.
Copyright 2014 by Nancy A. Ruhling

Related
Popular in the Community