Being a pro athlete is tough work. Lots of acting macho. Lots of pretending you're superhuman in front of the cameras. 
So when athletes need to chill out and get in touch with their gentler sides, it's no surprise to see them turn to the companionship of small animals. Sometimes larger-than-life figures need to get down and hang out with our world's tiniest and most cuddly life forms. 
And you know what? Animals and athletes go great together, because of course they do. The truly amazing thing is that they photograph together even better.  
1. Just check out LeBron James holding a hungry panda.
2. Delonte West holding a penguin, and Lamar Odom wishing he was.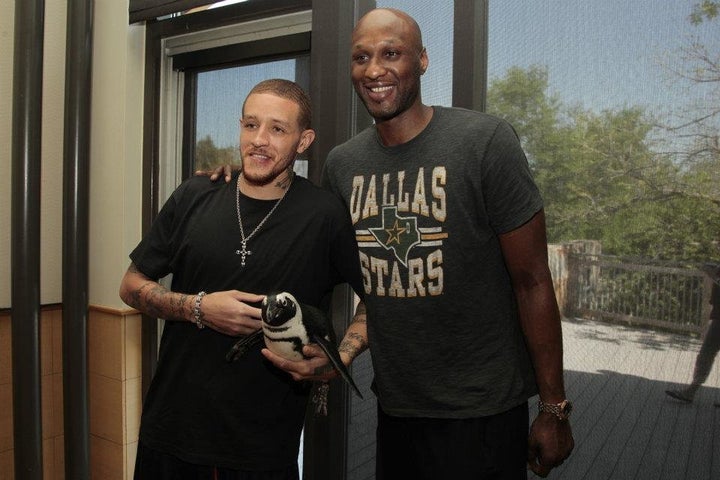 3. What about Delonte West holding a tortoise?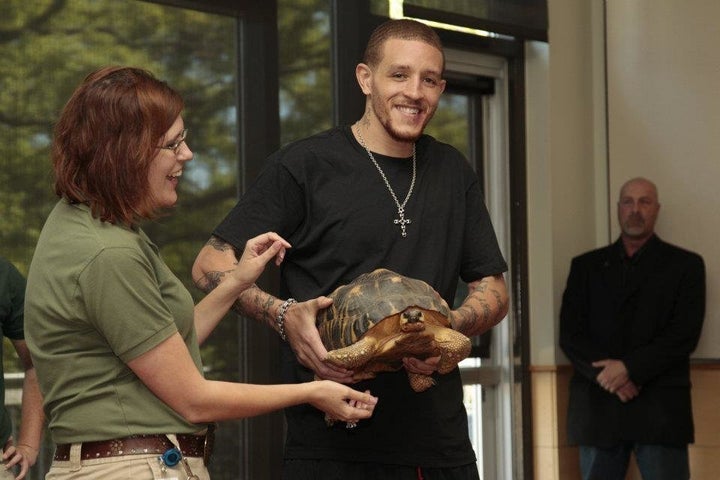 5. Dan Marino and Torrey Smith proudly hold pups.  

6. And because one dog isn't enough for one person, here's Torrey Smith holding two dogs.

8. And here's Yovani Gallardo with the Brewers' official pup, Hank, who's dressed in people clothes because why not?
 
9. Dogs are the best, aren't they? Sydney Leroux holding her dog makes for a wonderful shot.

10. And so does Serena Williams with her dog.

11. Want another? Here's Megan Rapinoe and her lil dog. 

12. But let's go back to seeing two dogs. Just two dogs lounging with Mesut Özil.

13. Care for one more another dog? Vernon Davis has a Frenchie for you. 
14. Okay, enough K-9 action. Vernon Davis wants to let the people know: SLOTHS CAN HANG TOO. 

15. And so can other exotic animals. Justin Verlander holding a baby tiger doesn't look dangerous at all. Right?
16. And here's Visanthe Shiancoe holding his two pet ferrets while they attempt to eat him.
17. Mario Balotelli's adorable piglet named "Super" rests comfortably.

19. David Ortiz loves America's pastime and Falcons, but did he show love to that lonely eagle? Who knows. 

20. Mamadou Sakho lets a koala chill like in its element. 

21. Colin Kaepernick's 17-year-old tortoise is still small enough to hold (at least, he can do it), even though it weighs in at 115 pounds.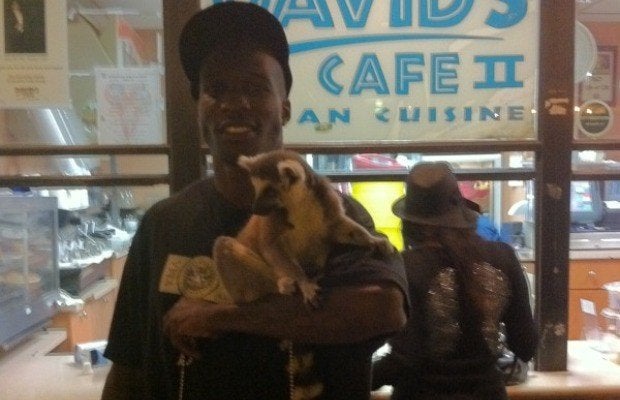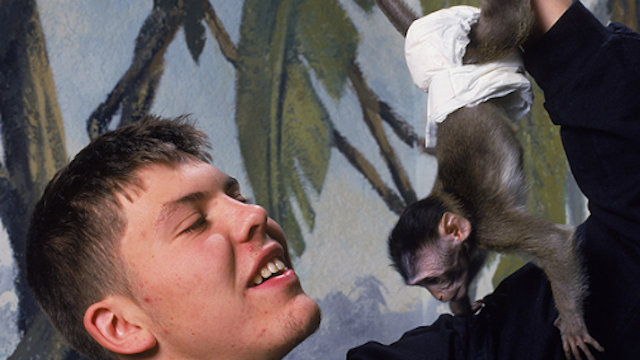 25. Live on, small animals. We're better for your existence.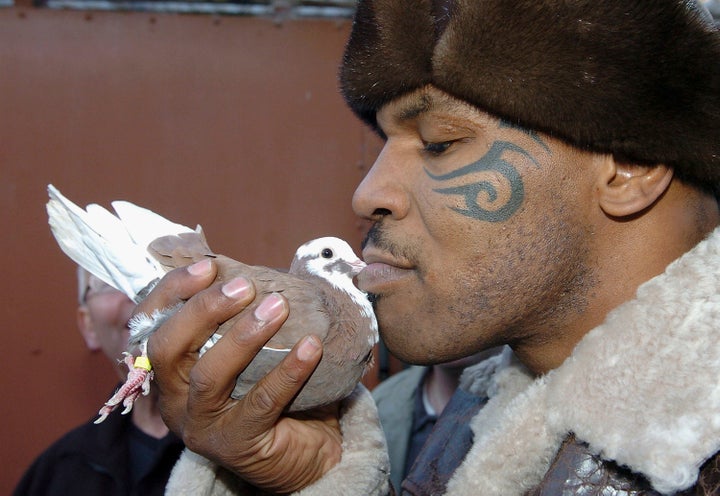 PHOTO GALLERY
Animals Doing People Things
Calling all HuffPost superfans!
Sign up for membership to become a founding member and help shape HuffPost's next chapter