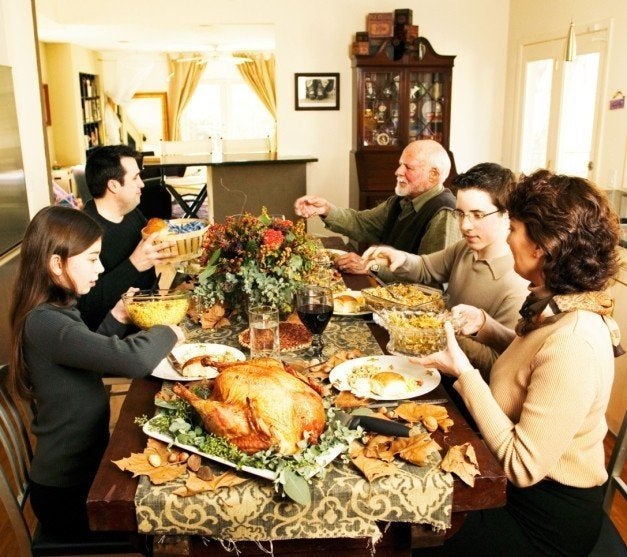 Tis the season to be... what? Grateful, Gluttonous, Generous, Greedy, Gregarious, Good?
The bombardment of messages, and yes I have heard my first Christmas song, "Silver Bells" ("ring a ling"), the messages tell us to -- charge and want, bigger and flatter is better, buy and eat. Buy and eat. Buy and eat. It feels like a lean holiday a comin'. Buy with WHAT? The country is on a financial diet and credit has lost its street cred, and we are all cutting back and rethinking our lives and how to change the patterns that brought us here.

I listened to an on-air conversation about reusable grocery bags and an upcoming ban on the thin, plastic ones that markets offer. I hear a lot about environmental impact on one side and job losses on another, but nowhere did I hear someone say, changing anything is HARD, messy and complicated, be it on a manufacturing level, corporate and consumer. To change is to think, and we don't like to do so.

I'm grateful and thankful that we can think. That we live in a country where we can think and not necessarily be put in prison, tortured or killed because we THINK DIFFERENTLY than others. We ALL think differently. No two minds or hearts are the same. The holidays are a time for family and friends to gather and talk and collectively think about what we can do to change. Change our spending, our eating habits our addictions to media and electronics and talk about where we can shift our attitudes and actions and make some change for our own lives and then, in doing so, the lives of others.

This Thanksgiving I am mostly grateful for my own mind's ability to change my attitude and the message. Act not distract. Give not get. Talk and listen. Talk and listen. Talk and listen.