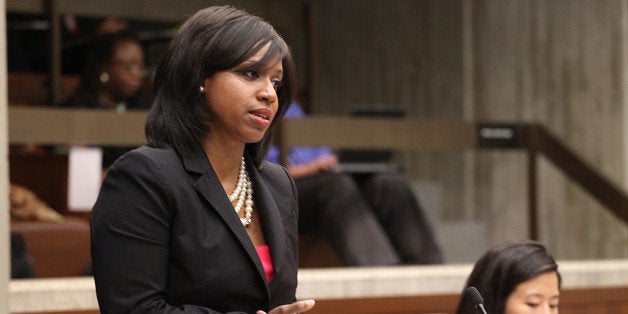 WASHINGTON -- EMILY's List, a group dedicated to electing Democratic women to office, will announce Thursday that Boston City Councilwoman Ayanna Pressley, the first woman of color elected to the council, is the winner of its 2015 Gabrielle Giffords Rising Star Award.
"As the first woman of color elected to Boston City Council, Ayanna Pressley has worked to be a voice for all Bostonians. She has demonstrated a deep commitment to promoting healthy, safe communities where all women and families have a fair shot," Stephanie Schriock, the president of EMILY's List, said in a statement. "She works tirelessly to identify and create opportunities to make a positive impact on the city and the people she serves."
Pressley was one of six nominees, along with California Assemblywoman Cristina Garcia, Virginia Del. Charniele Herring, Minneapolis Mayor Betsy Hodges, Oregon House Speaker Tina Kotek and New York Assemblywoman Michaelle Solages.
After being elected to the Boston City Council in 2009, Pressley founded the Committee on Women & Healthy Communities, which works to combat community destabilization and poverty. She is also known for her advocacy on behalf of survivors of sexual assault and for sexual health education.
Sen. Elizabeth Warren (D-Mass.) had sent an email encouraging her supporters to vote online for Pressley, as the winner was chosen with community input. EMILY's List has been active in Massachusetts politics, supporting Warren, state Attorney General Maura Healey and U.S. Rep. Katherine Clark, among others.
"This is a humbling and extraordinary honor, particularly because of the profound respect I have for Gabrielle Giffords and for the steadfast efforts of EMILY's List to support pro-choice women," Pressley said in a statement.
In a phone call with The Huffington Post, Pressley said in her gala speech she plans to talk about her journey to public office, which started with her mother, who died of leukemia three years ago.
"She remains my hero and my biggest influence, she laid the foundation for my activism and planted the seed of civic engagement in my consciousness," she said. "She saw in her baby girl someone who would make contributions to society well before anyone else did."
Pressley wouldn't name a specific higher office she'd consider running for in the future.
"I'm very ambitious about this agenda, and I think if I continue to do this work, I will be well-positioned for whatever," she said. "Right now I'm running for re-election for a fourth term, and the greatest reward is the work. That is what inspires me and fuels me."
The group, which has 3 million members, has trained thousands of candidates for public office. It also provides funds to its endorsees, who must support abortion rights.
Former Secretary of State Hillary Clinton, who is widely expected to run for the Democratic presidential nomination in 2016, will also be presented with the "We Are EMILY" award at the March gala. In 2013, EMILY's List rolled out its "Madam President" campaign to elect a woman president, so a Clinton bid would make strides toward that goal.
Before You Go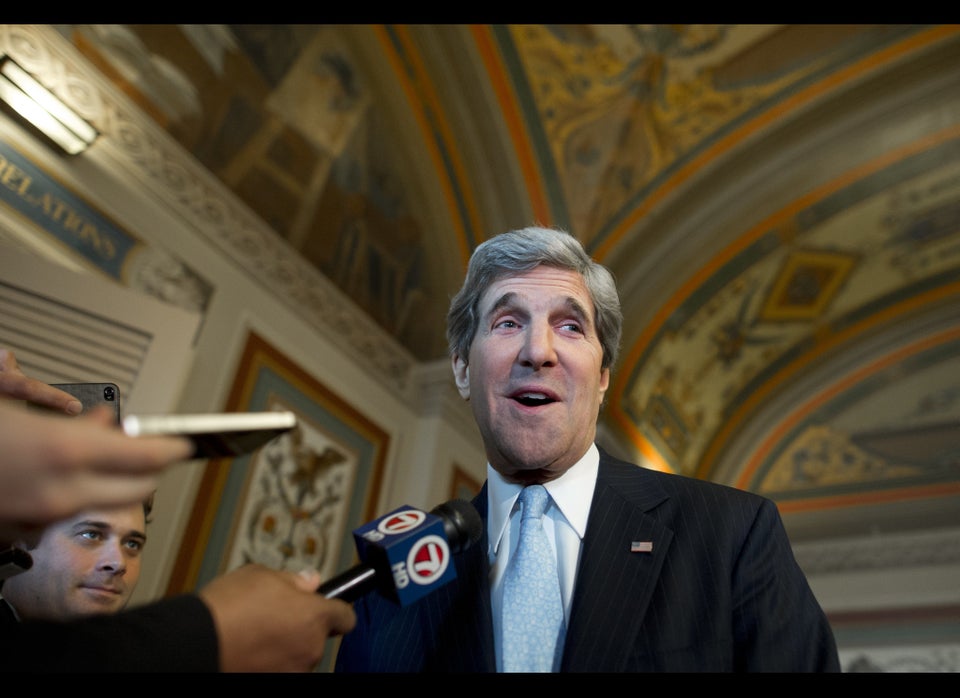 Secretaries Of State
Popular in the Community