Iranian Supreme Leader Ayatollah Ali Khamenei took aim at both the United States and Israel in a speech this week, referring to the U.S. as the "Great Satan" and predicting the end of the state of Israel.
"You will not be around in 25 years' time, and God willing, there will be no Zionist regime in 25 years," Khamenei said in his address Wednesday at the Imam Khomeini Mosque.
The Iranian leader claimed Israel's "Zionist regime" had praised the nuclear accord by saying it would save the country from an Iranian threat for the next 25 years, but Israeli Prime Minister Benjamin Netanyahu has actually denounced the deal as a "historic mistake."
The Ayatollah also said he would refuse any additional negotiating prospects with the U.S. beyond the nuclear deal. "America, in a way, has divided its duties with Iran and behaves in a twofold way; some smile while others are busy producing legislation against Iran," he said in his speech.
Khamenei is reacting in part to fiery rhetoric on U.S. soil, according to the Atlantic Council's Barbara Slavin. Hillary Clinton, for example, dubbed Iran a "ruthless, brutal regime" in a speech on Wednesday.
But while Khamenei's anti-Israeli and anti-American rhetoric may not come as a shock, Slavin explained, his comments do serve a dual political purpose: they appeal both to domestic audiences, including hard-liner clerics, as well as regional ones, including Iranian allies that are hostile toward the U.S. Both audiences are paying close attention to the U.S. congressional debate over the nuclear deal, she said.
"The main audience for Ayatollah Khamenei's remarks is not in Washington, London or Tel Aviv; it's in Tehran, Damascus and Beirut," explained Ali Vaez, the International Crisis Group's Senior Analyst on Iran. "He is trying to reassure his core constituents at home and in the region that the nuclear agreement is a narrow transaction, not a transformation that will come at their expense."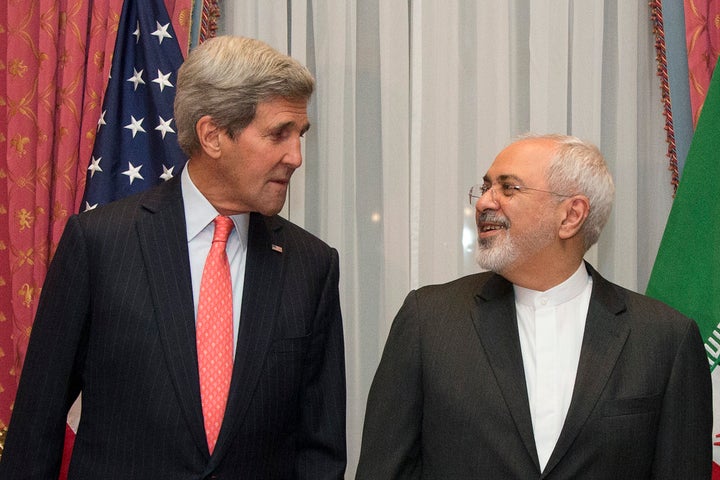 Last week, the Ayatollah ordered Iran's parliament to review the deal, providing an opportunity for hard-liners to bare their teeth. Congress will vote on the nuclear agreement next week. As long as the bill survives, Slavin doesn't expect Iranian parliament to stand in the way.
"The deal with the U.S. makes sense for [Khamenei] because it benefits the Iranian regime," but it should remain "largely transactional in nature," said Ali Nader, a Rand Corporation senior international policy analyst.
According to Negar Mortazavi, an Iranian analyst, Khamenei's remarks were strategically timed. On Thursday, Senate Democrats essentially ensured a victory for the nuclear deal when a procedural vote narrowly avoided a veto showdown, successfully eliminating the possibility of a filibuster.
"He was strategically waiting for this deal to pass Congress and once that's ensured, it was time to make these comments,"Mortazavi said. "This is the rhetoric of the hard-liners."