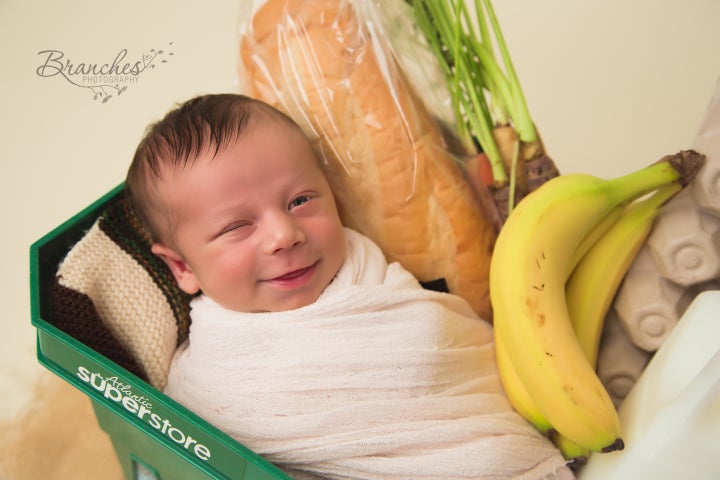 After making headlines for her surprise grocery store birth, a Canadian mom celebrated her baby's arrival with an aptly themed newborn photo shoot.
On April 28, Ashleigh Miller-Cross of Halifax, Nova Scotia, gave birth to her son Ezra in her local Atlantic Superstore. The mom, who had given birth to a daughter just 10 months earlier, had no idea she was pregnant, but fortunately, the store's assistant manager sprang into action and retrieved a doctor from the store's medical clinic to help with the delivery.
Photographer Jen Matchett of Branches Photography told HuffPost she saw the story of Ezra's birth in the local news. When she came across a Facebook post requesting donations for the family and their surprise baby, she immediately offered a free newborn session.
Naturally, Matchett had a theme in mind.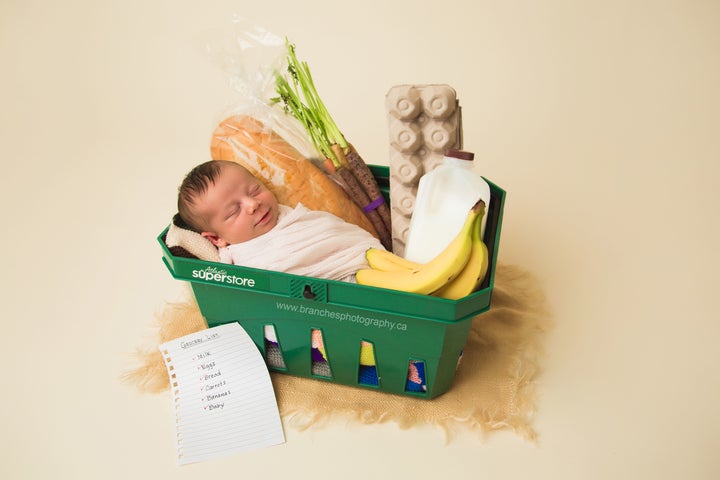 "The idea for the grocery basket shot came to mind right away!" the photographer explained. "As soon as I heard from the mother, we booked the session, and I went to the store to borrow a basket!"
"Everyone thought I was crazy! Newborn photographers will put a baby in some strange things," she joked.
When Ezra was just 2 weeks old, his mom, grandma and sister brought him to Matchett's studio for the photo shoot. The photographer wasn't sure what the family would think of her grocery basket idea, but thankfully, they were game.
"I was so excited to get him in that basket," Matchett recalled.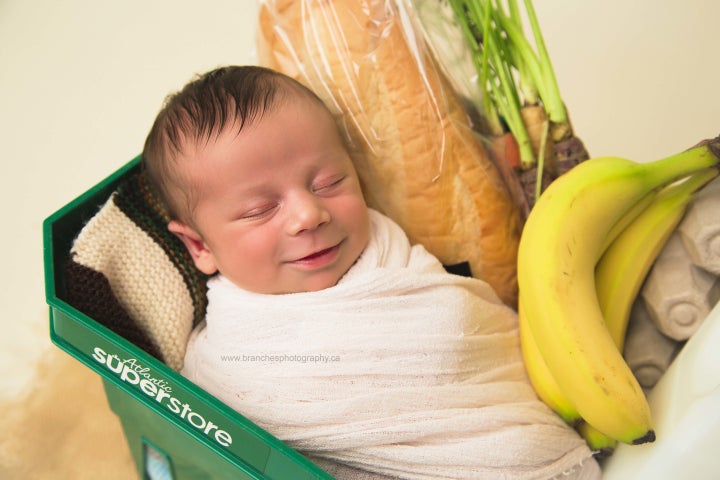 Baby Ezra was "a dream" to photograph, she said, adding that he was already sleeping and smiling when he arrived.
"He was a very content baby, with dreamy smiles when sleeping, and happy alert eyes when awake!" she said, adding, "Even when Ezra woke up, he wasn't cranky like most babies."
In addition to the solo shots, Matchett also took photos of the newborn with his big sister, Mia, who was 11 months old at the time.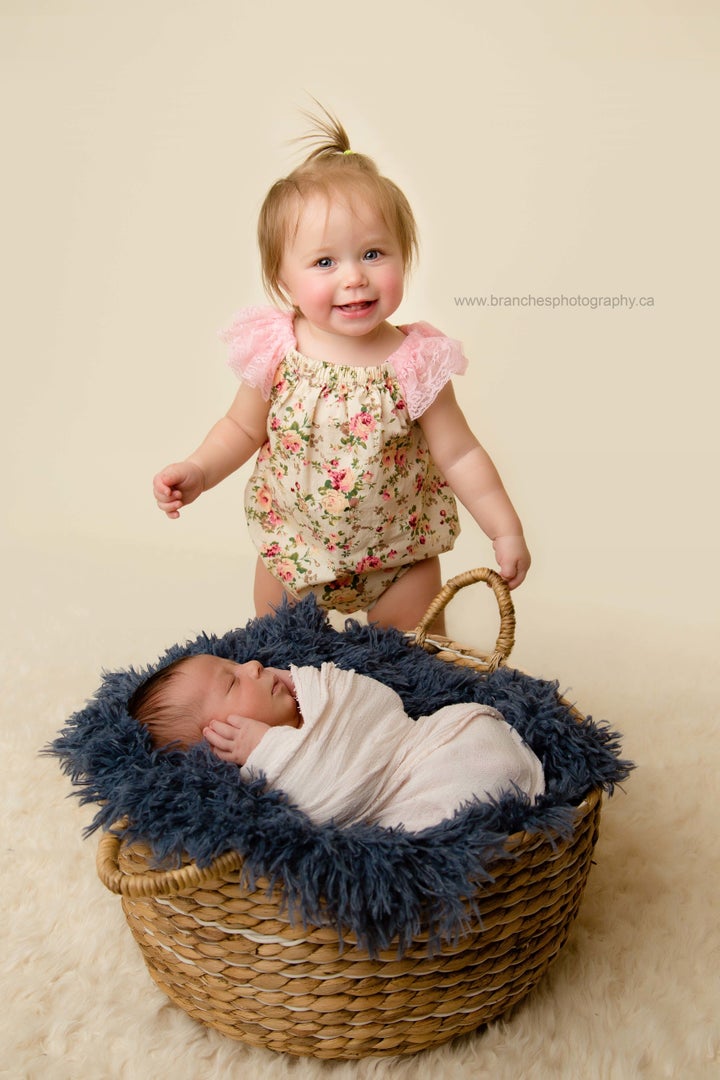 "Mia is pretty young to be a big sister, so I had to be careful posing them together, so she didn't accidentally hurt him," the photographer explained. "She is also a little young to understand the whole situation, but she gave him a few kisses for me. She's a very happy little girl. They're both adorable!"
Matchett and the Cross family were very pleased with how the pictures turned out.
Said the photographer, "I hope people smile when they see the photos, and wish the family well when they hear the story."
Popular in the Community