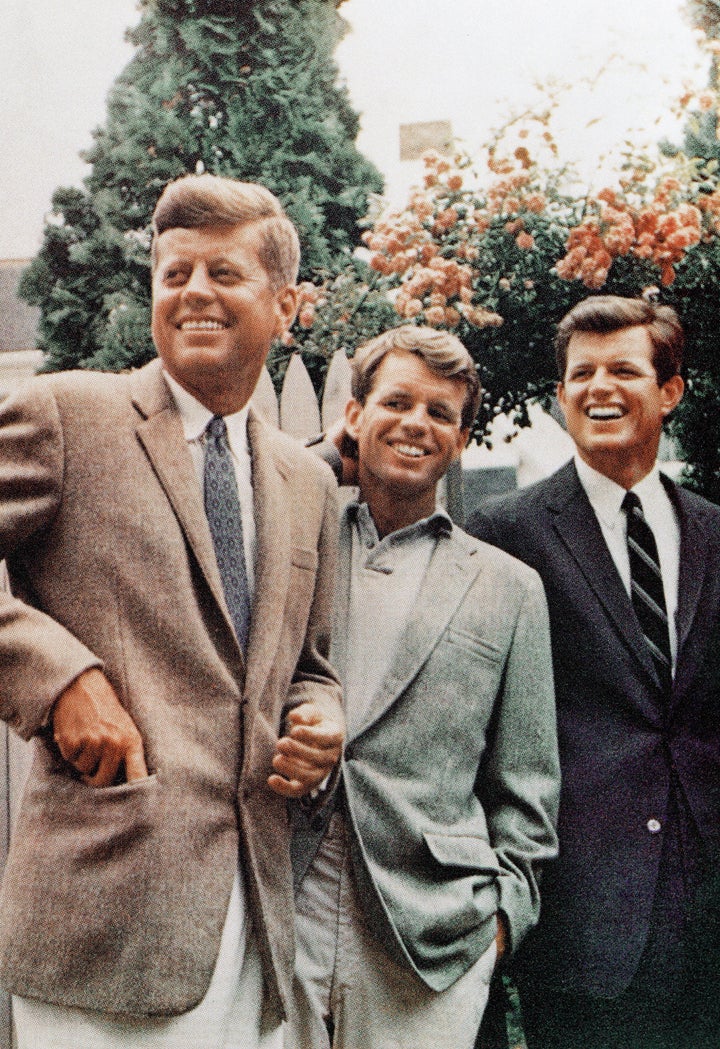 Gwyneth Paltrow had Apple, Madonna had Lourdes and now a new name may be trending for the daughters of the nation's young elected officials.
The name Kennedy may have just cracked the top 100 in the U.S., but three young elected officials from around the country have embraced the name for their daughters in recent years, including two within the last three months. Niagara County, N.Y., Treasurer Kyle Andrews and his wife, Jamie, were the latest to join the group with their daughter, who was born last week. The Andrews join Bismarck, N.D., City Commissioner Josh Askvig and his wife, Crystal, whose daughter was born in May, and pioneering Kansas State Rep. Sean Gatewood and his wife, Terica, whose daughter was born in 2009. Andrews, Askvig and Gatewood don't know each other.
"I think they're making good choices," Gatewood told HuffPost of the naming coincidence.
While all three officials are Democrats, the nation's 35th president, John F. Kennedy, and his famous Democratic family were not the direct reason for most of these names. In the one case where the political family inspired the choice, the former president was not the Kennedy in question. Gatewood said that ethnic pride -- Kennedy is a Gaelic name -- had more to do with it than politics.
"She's an Irish girl, she's a redhead and her Dad's named Sean," Gatewood said of his daughter. "We had three names when she was born and we saw her red hair and we were sold."
Andrews said that when he and his wife were looking for names for their second child, they wanted something unique. While they knew people would assume the name was a political theme, said Andrews, who won a county legislature seat while a college student in 2001, a main factor was that the name was "strong." Kennedy Andrews joins her 1-year-old brother, Theodore.
"I guess we thought it was a unique name," Andrews said. "A strong name for a little girl. One that I think that represents a great part of the nation's past and 20 years from now one resume that will jump out."
Askvig said that after he and his wife named their 2-year-old son McKale -- after the McKale Center in Tucson, home of his favorite sports team, the University of Arizona -- he let Crystal pick their daughter's name.
"She admires Jackie Kennedy as first lady and afterwards," Askvig said of his wife. "She came up with the name Kennedy. I was merely a bystander in this."
Pamela Redmond Satran, the co-creator of NameBerry.com and expert on baby names, said the name has been on the rise, first cracking the top 1,000 baby names in 1994 and reaching number 90 last year, with 3,225 baby girls being born in the U.S. and named Kennedy. She noted that the Askvigs' reason for the name is part of a larger trend of people naming their child after heroes, noting a rise in names like Jeter and Presley.
Redmond Satran can see perks and pitfalls for politicians picking the name.
"When a politician chooses the name Kennedy for their daughter, they are consciously sending a powerful message and they are identifying with the Kennedy family," she said. "It is a a lot more powerful than a Kennedy haircut or a speech or having eight kids in a Kennedy way. You are hitching your star to the Kennedys, and if voters don't like them, they won't vote for you."
The trio had different reasons for the name and take different approaches to office. While all are Democrats, Andrews -- who has not had a Republican opponent in over a decade -- takes a more bipartisan approach and identifies himself as a "Jack Kennedy/Bill Clinton moderate," while Askvig operates in a city government that stresses a nonpartisan approach, and Gatewood has established himself as a vocal opposition leader in a Tea Party-dominated legislature.
Whatever the reason or political belief, Askvig found it to be a fun coincidence.
"We all have great taste," he said.
Before You Go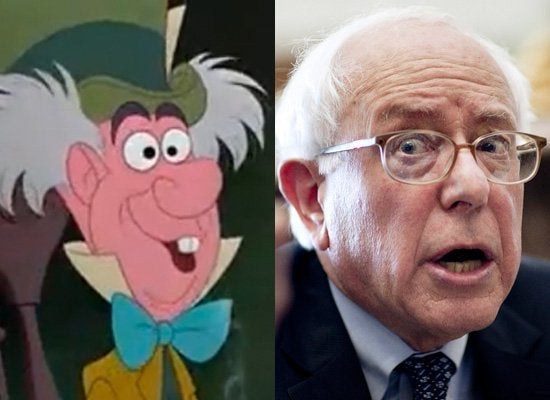 Politicians Who Look Like Disney Characters
Popular in the Community