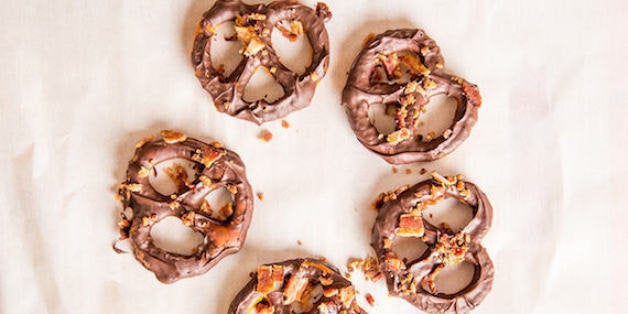 Father's Day is quickly approaching (have you thought about how you'll show dear ol' dad you care?). While there are plenty of solid gift ideas sure to please, sometimes the simplest presents are the most appreciated -- and no, we're not talking about your hand-print cast in cement.
This June 15th, give the old man something sweet and equally delicious: Bacon-dusted chocolate-covered pretzels. Simple to make and easy to eat WAY too many, these delish treats make the perfect gift for dads and loved ones (and yourself). Wrap 'em up with the feeling superlative glass set for a unique pairing that won't be soon forgotten.
Bacon-Dusted Chocolate-Covered Pretzels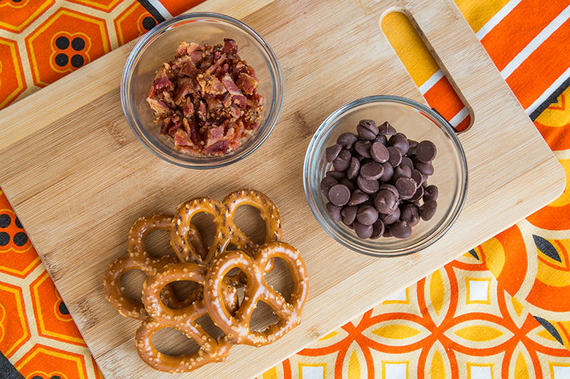 Large salted pretzels
1 cup dark chocolate chips
5 strips bacon, cooked & crumbled
Double boiler or a glass bowl nested within a pot of water
Parchment-lined baking sheet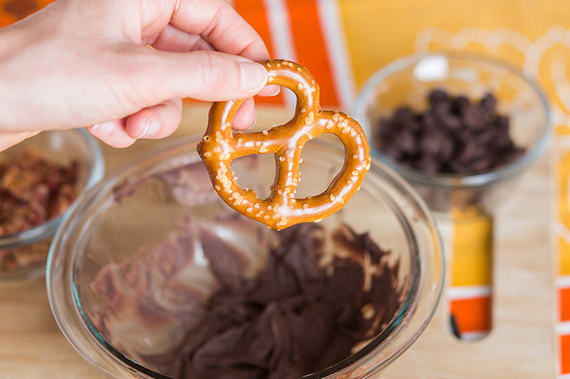 Set your stove-top to medium-low heat and use the double boiler (or glass bowl and pot of water) to slowly melt the chocolate, stirring frequently. Once the chocolate has melted, remove from heat. Carefully dip each pretzel into the chocolate and place onto the parchment-lined baking sheet.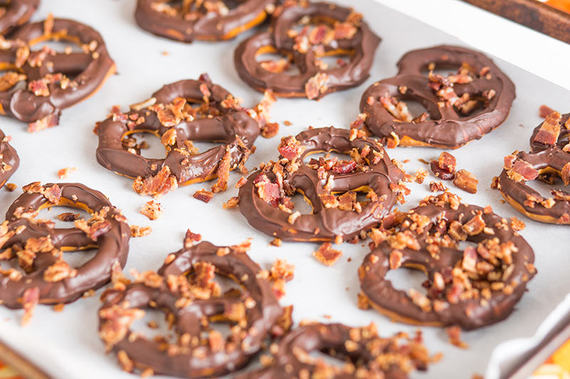 Allow the pretzels to cool slightly -- but not completely -- before sprinkling the bits of bacon over top. Allow to cool completely before wrapping. To speed up this process, place the baking sheet in the freezer for 10 minutes.