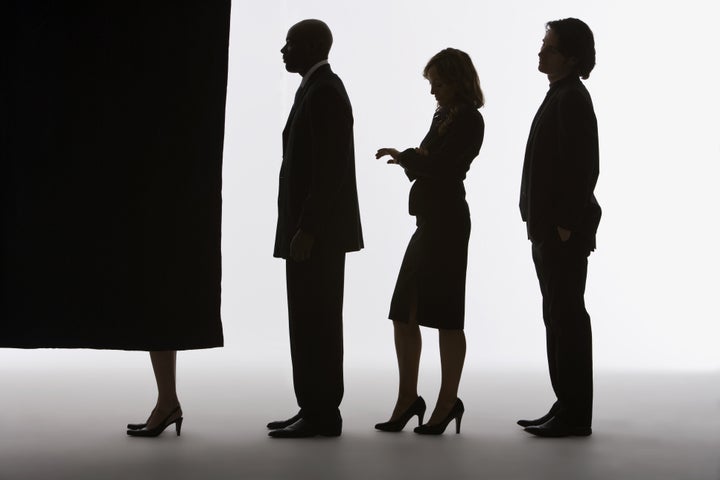 Have you ever entered the voting booth on Election Day and discovered, to your horror, that there are names on the ballot you've never seen before? You're not alone.
A new startup is trying to solve this common problem by giving voters access to the precise information they need about the candidates running in their district. It's called BallotReady, and it boasts a group of supporters that includes David Axelrod, the chief strategist for President Obama's campaigns. 
The creators of the site know how hard it is to be a fully informed voter. While it can be easy to learn about the Hillary Clintons and Donald Trumps of the world, information about local candidates is often harder to come by. 
BallotReady is available only in select areas for now, but its ultimate goal is to help voters across the country consider the big names and the lesser-knowns -- the people running for a seat in the state legislature or city council -- and what responsibilities they'll ultimately have in office. 
"We learned that everybody has this problem," Alex Niemczewski, BallotReady's CEO, told The Huffington Post in a recent interview. "Even political reporters for certain newspapers didn't know who to vote for in local elections. We talked to political science professors who said they voted on names or parties."
BallotReady helps you compare candidates on specific issues, like energy and the environment. The site summarizes a candidate's stance and includes links for further reading.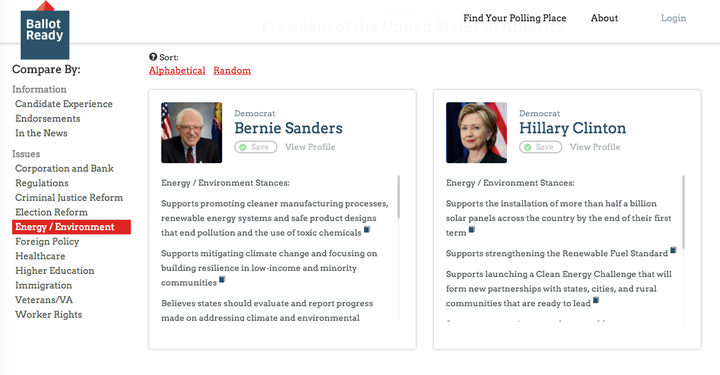 "Especially for local candidates, there's nowhere for people to find this information. Or if they did [find it], then it would take them hours and hours," Niemczewski said. 
When you create an account on BallotReady, you'll be able to save the information that's most relevant to you and simply pull it up on your phone when it's time to vote. If you don't want to do research ahead of time, you could also just use the service's website on Election Day. (But be careful about pulling your phone out in the voting booth.)
For now, the information on BallotReady is collected by college students local to the regions the site covers. In the future, Niemczewski hopes to tap into algorithms that could automatically find this information and surface it to users.
And, in a nice twist for a tech startup, there's already a plan for the service to generate revenue -- though you might not like it if you're touchy about your data. BallotReady reserves the right to sell information to third parties, allowing them to target direct mailing campaigns and online advertising.
That said, Niemczewski suggests even that could be a win-win.
"We will know what issues voters in a given district care about because of how they use our site, and we can go to campaigns and say, these are the political issues that matter to people," she told HuffPost. In other words, that information should help campaigns focus on things that matter to you.