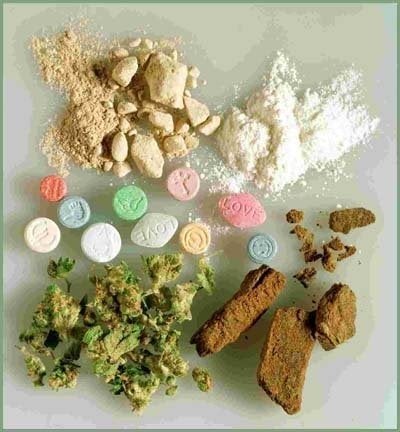 How many female crack addicts with health insurance do you know? Not too long ago, my son Ricky called me. For three straight mornings, he had called every drug rehabilitation center in a 200-mile radius of his home in Massachusetts. Not one had a bed available for his mother -- unless, of course, she had insurance.
My ex-wife had decided enough was enough. She had made a sober, clear, conscious decision to end a vicious cycle. At that specific instant, she no longer wanted to wake up and have the most important moment of her day be on the end of a crack pipe.
My son asked for my help. I made about a dozen calls. He was right, there were no "free beds" anywhere available in New England. Finally, a woman who sounded like she was painting her fingernails told me "there were unlimited beds available for female crack addicts with insurance."
Every morning across America, hundreds of addicts reach out to end the madness of their disease. Unfortunately, because of the magnitude denied immediate care, the "new war" against drugs within the United States borders will fail. America will never be safe from the gigantic ramifications of illegal drug use unless the Obama administration mounts a major campaign to rehabilitate drug addicts.
Recently, after meeting with Mexican President Felipe Calderon, President Obama announced an urgent coordinated effort to battle the drug cartels in Mexico. Calderon said his country's neighbors are "the largest market of consumption of drugs in the world." They both agreed that as long as Americans are buying, the cartels will supply.
Earlier this month, Obama created a four-point plan of attack. First on his agenda will be an all-out effort to crack down on drug use in cities and towns. Next he'll be sending an increased, unspecified amount of US Border Patrol agents to facilitate his third point of action. For the first time ever, the US Border Patrol will inspect all trains and cars exiting the United States. And finally, Obama released $59 million to Homeland Security for immediate execution in the war against drugs.
On paper it appears to be a comprehensive attack. But the goal of reducing drug use in America and thereby decreasing demand of illegal drugs entering from Mexico will not be effective without an emergency healthcare plan that allows access to rehabilitation hospitals for drug addicts seeking recovery. There simply are not enough jails in America to hold the mounting numbers of drug addicts. Those suffering from this addiction have only two choices every morning: repeat or recover.
Ricky's mother has gone back to the pipe. She moved back in with the crack-addict boyfriend who beats her on a regular basis. Most addicts return to crime. Once the chance for recovering is gone, they will go to any extreme to accommodate the gorilla inside them.
Don't be fooled by the argument that drug addicts are scumbags who make a choice every day to use illegal drugs. I'm a heroin addict. Although I shot my last bag of heroin on April 1, 1987, I'm as close to the bag of heroin as my ex-wife is to the end of the crack pipe.
I was lucky. After nearly 20 failed attempts to recover from addictions, I got it right. There was a free bed available and I received the opportunity to become a contributing member of society. In 1996, as I climbed the stairs at Columbia University to accept the DuPont-Columbia University Award for excellence in broadcast journalism, I remembered that free bed.
Mr. President, every American should be entitled to affordable, comprehensive health insurance that allows immediate access for individuals seeking an end to the insidious disease of addiction. If you forget about us, you will fail.
Calling all HuffPost superfans!
Sign up for membership to become a founding member and help shape HuffPost's next chapter