Republican presidential candidate Ben Carson on Wednesday denied that voter identification laws and other voter suppression laws are racist, calling such restrictions necessary because voting should be "done by the appropriate people."
"I've made it my personal project, every time I visit a country outside the U.S., to ask what do they do to ensure the integrity of voting? There's not one single country anywhere -- first world, second world, it doesn't matter -- that doesn't have official requirements for voting," Carson told The Topeka Capital-Journal.
"My question to those people who say we're racist because we apply those standards: Are all the other countries of the world racist?" he asked. "I don't think so. Voting is an important thing. Obviously, you want to make sure that it's done by the appropriate people."
While visiting Kansas to promote his new book, the retired neurosurgeon was specifically asked about the state's restrictive law that requires residents to submit a proof of their citizenship, like a birth certificate or a passport, when they register to vote.
Championed by Kansas Secretary of State Kris Kobach (R), the 2013 law prevented about 36,000 people from completing the voter registration process because they did not have the necessary documentation. Last month, Kobach authorized state officials to purge them from the voter rolls.
Voting rights activists note the provision is one of the most stringent in the nation -- only three other states require voters to prove their citizenship. And there is overwhelming evidence that voter ID laws discriminate against minority voters, many of whom do not have the money and resources to obtain the proper identification demanded by these laws.
One prominent critic of Kansas' voter registration process is Democratic presidential candidate Hillary Clinton. In August, she characterized the law as a "targeted attack on voting rights," and last week, after The New York Times reported the law has also restricted young people from voting, she tweeted that "we should be doing everything we can to get young people more engaged in our democracy, not putting up obstacles."
Kobach has continued to defend the law, claiming it does more good than harm.
"The Hillary Clinton campaign is unhappy with the fact that Kansas has the most secure election system in the country," he said last week.
Sparring with Clinton on Twitter, he wrote that the law prevents noncitizen "aliens" from voting.
Under conservative stalwart Gov. Sam Brownback (R), Kansas is one of a growing number of GOP-led states that have cited voter fraud as a reason to ramp up voter restrictions, despite little evidence of that problem.
Requiring residents to show photo ID before voting reduced Kansas' voter turnout by about 34,000 in 2012, the Government Accountability Office estimates. Most of the voters denied access to the polls were young or black, two demographics that typically vote for Democrats.
Carson is inconsistent on the issue of voting rights. Earlier this month, he broke from many of his GOP presidential opponents by indicating he
supports restoring the Voting Rights Act
. In 2013, the Supreme Court gutted a key provision of the landmark civil rights law.
Also on HuffPost: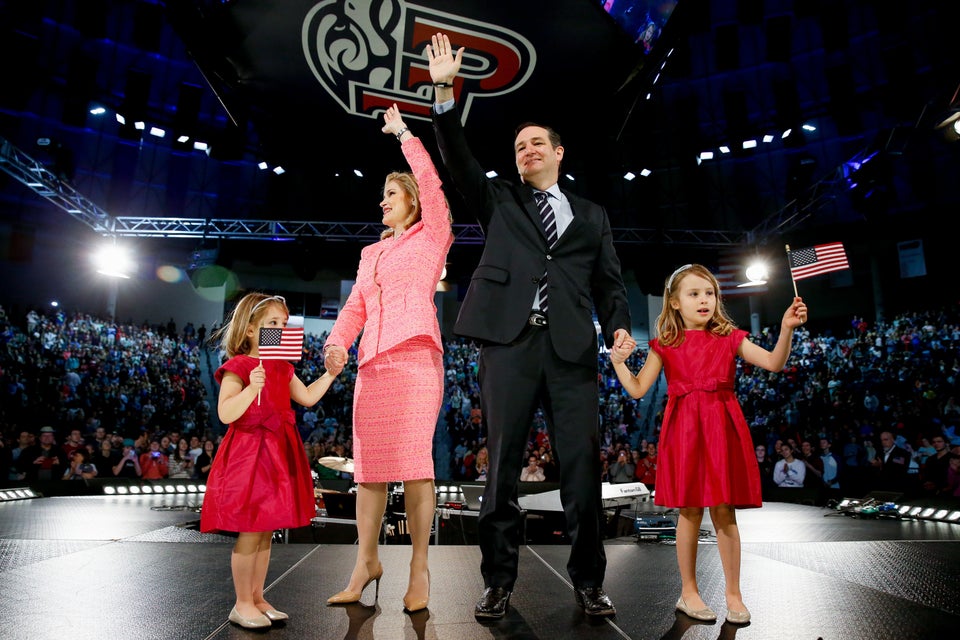 Declared 2016 Presidential Candidates
Popular in the Community