Veterans from New Jersey have good reason to feel pride for the Garden State.
Bergen County became the first county in New Jersey to end chronic veteran homelessness, according to the Department of Housing and Urban Development. That means that if a veteran becomes homeless, he'll get temporary housing within 30 days and permanent housing within three months.
That's a marked improvement from what veterans faced just a few years ago.
When Denise O'Brien, a U.S. Air Force veteran, left her manual labor job due to an injury, she and her wife lived in the woods in Bergen County. They then secured a spot at a shelter in Hackensack where they remained for nearly year, according to NorthJersey.com.
Only then was the couple able to get a subsidized apartment in Garfield where they've been living for the past six years, a place their daughter is able to visit.
O'Brien was the first veteran housed by the Housing, Health and Human Services Center in Hackensack.
Getting homeless veterans places to live has become a much more seamless operation, both in Bergen County and nationwide.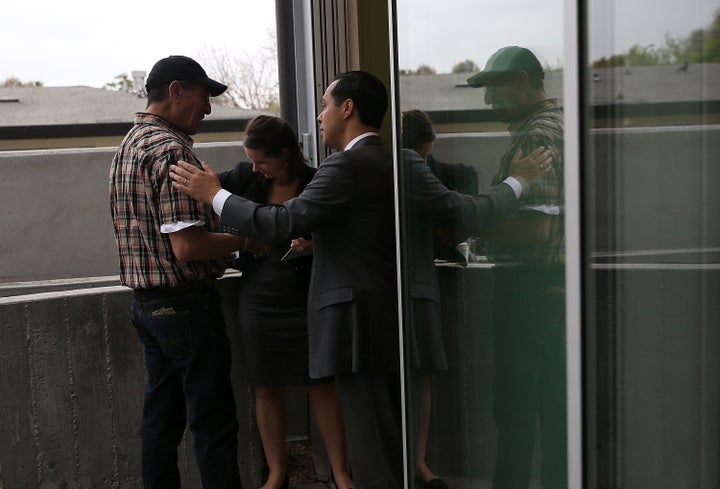 The White House's first-ever strategic plan to end veteran homelessness brought together HUD and the VA to tackle the issue together. HUD provides rental assistance, while the VA offers supportive services.
Last year, there were 17 veterans living in shelters in Bergen County and five without. 
This year, the area has 10 veterans living in shelters, and zero living on the streets, according to HUD. 
"The men and women who have so bravely served our country deserve more than just our deepest gratitude," Jim Tedesco, Bergen County executive, said in a statement. "They deserve to live securely and prosperously in our communities. That security starts with a roof over their heads."
Bergen County has looked to service providers to help find housing for vets. Those partnerships is what helped Vincent Weston, 52, secure housing last year more swiftly than O'Brien.
Last year, the Army veteran was injured while working as a cook, a position he had for more than 30 years. After he had a falling out with a family member, Weston had nowhere to go, so he moved into a shelter. Three weeks later, Weston had an apartment to call his own, according to NorthJersey.com
"It feels great," Weston told N.J.com. "I get to relax more and my blood pressure is down."
REAL LIFE. REAL NEWS. REAL VOICES.
Help us tell more of the stories that matter from voices that too often remain unheard.