There are thousands of things to do in Berlin as it's one of the few cities in the world where you can spend the day appreciating historical monuments, the evening getting drunk off the world's most famous beer, and the night dancing till you can no longer feel your feet. In fact, the nightlife in Berlin is so legendary you may be tempted to skip the sightseeing and save your energy for the 12 am door opening at the city's best clubs. Germany's capital is quickly sneaking up on Amsterdam as the most liberal city in Europe, so there is no limit on what you can find in terms of electronic dance venues. Whether you're into the ultra exclusive velvet rope joints or more casual spots to chill with Berlin's famous alternative youth, this city has a club for you.
Leave the lederhosen at home as Party Earth shows you the wilder side of German culture. Berlin likes to party till sunrise so all you need to do is pace your Jägermeister consumption and prepare yourself for that blinding exit from a dark dance den into the morning light.
In the city that is widely accredited with skyrocketing the popularity of techno/electro club music across Europe, Berghain/Panorama Bar stands out as the premier dance club in Berlin. The massive downstairs nightclub, Berghain, boasts an 18-meter high dance floor, space for 1,500 guests, and is considered by many Berliners to be a reincarnation of the legendary club Ostgut that was open from 1998 to 2003. Like Ostgut, Berghain has a reputation for being hedonistic and even has dark rooms set aside for club goers to participate in some very playful flirtation. Berghain/Panorama Bar attracts the hottest DJs on the music scene and is notorious for its long musical sets; Carl Craig once started his set at three o'clock on a Sunday afternoon and didn't stop until the club closed early the next morning. The Panorama Bar upstairs offers more laid-back music and casual vibes but is still by no means a calm spot. Prospective patrons be warned, Berghain/Panorama Bar takes its incognito image very seriously and will confiscate all cameras at the door.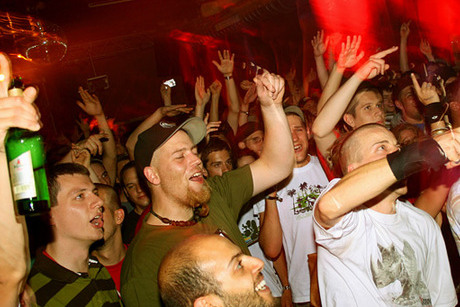 Cassiopeia might just be the most versatile club in all of Europe; by day the former factory offers activities like rock climbing, skateboarding, dining, and outdoor movie screenings. By night Cassiopeia transforms into a stylish alternative club that retains the old industrial rusticity of East Berlin. Guests can enjoy drinks in the outdoor beer garden, kick back on a deck overlooking the venue's enormous sand pit, or dance the night away on one of the two levels of dance floors where DJs spin a variety of music styles late into the night. Cassiopeia also offers a Freiluft Kino (outdoor theater) where you can catch an independent film or join in with the crowd of alternative moviegoers.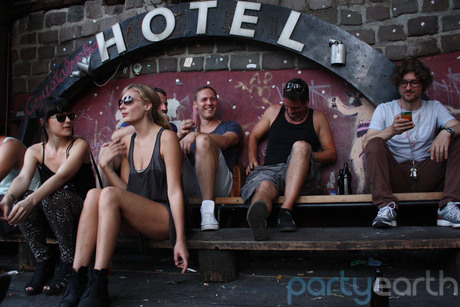 If you're tired of hot, cramped nightclubs, the unpretentious outdoor experience at Club der Visionaere is the place for you. The sprawling multilevel space offers a floating dance floor in the middle of a river, as well as a labyrinth of docks and cabins where visitors can relax and grab a drink. Club der Visionaere is the quintessential riverside experience; a short walk through a canal will lead patrons to the club's pizzeria, which offers an excellent selection of delicious brick-oven pizzas and (of course) beer to be enjoyed while sitting dockside with toes in the water. The mostly outdoor venue accommodates the winter weather by offering guests seats on soft sofas next to large fireplaces.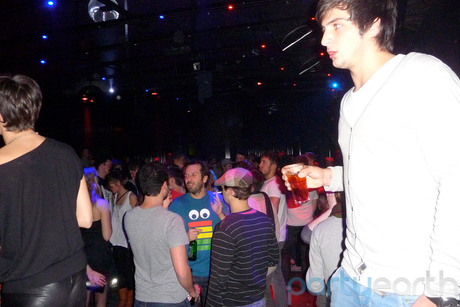 Although you might think that Cookies is the kind of place you could pick up some strudel, this posh venue is actually one of the most exclusive clubs in Berlin. The only marking to the entrance of Cookies is a velvet rope and a few doormen waiting to wave a trendy, upscale crowd into the converted warehouse. If you're feeling indecisive and can't choose between hip-hop or house, Cookies offers the best of both worlds. Immediately upon entering, club goers will find a hip-hop and rap room to the right and a larger main room playing house and EDM to the left. The venue's décor is almost as attractive as its crowd; red and blue lighting is reflected around the room by crystal chandeliers and a large lounge area is sectioned off for patrons who want to get off their feet and engage in some actual conversation. Cookies is only open for two nights each week but you can sign up for their newsletter online to stay up-to-date on their events.
Week End, one of Berlin's most popular night clubs, is located on the twelfth, fifteenth, and rooftop terrace floors of the Haus Des Reisens building in Alexanderplatz. The club keeps a classic feel with flashing colored lights and raised white sofas lining the walls of the main dance floor. The terrace, which is only open in the summer, boasts a chic bar overlooking incredible views of the Berlin skyline, making it the perfect spot for a late night drink in warm weather. Week End opens the dance floor on the twelfth for its larger events where huge windows allow the diverse international crowd to gaze out over panoramic views of the city.