All the Democratic candidates for president were asked during Tuesday's debate to list what they consider the biggest national security threat to the United States. While most focused on the Middle East or China -- anticipated responses -- Sen. Bernie Sanders (I-Vt.) chose climate change.
"The scientific community is telling us if we do not address the global crisis of climate change, transform our energy system away from fossil fuel to sustainable energy, the planet that we're going to be leaving our kids and our grandchildren may well not be habitable," Sanders said. "That is a major crisis."
Martin O'Malley, the former Maryland governor, mentioned the unrest in the Middle East, but also pointed to climate change as an issue that exacerbates existing concerns about resources and migration.
"Climate change makes cascading threats even worse," O'Malley said. He has specifically discussed how it may be influencing the Syrian crisis on the campaign trail.
The Pentagon has said that the effects of climate change act as "threat multipliers." Climate, the Department of Defense said last year, aggravates the conditions of "poverty, environmental degradation, political instability and social tensions — conditions that can enable terrorist activity and other forms of violence."
For the latest updates on tonight's debate, visit our liveblog.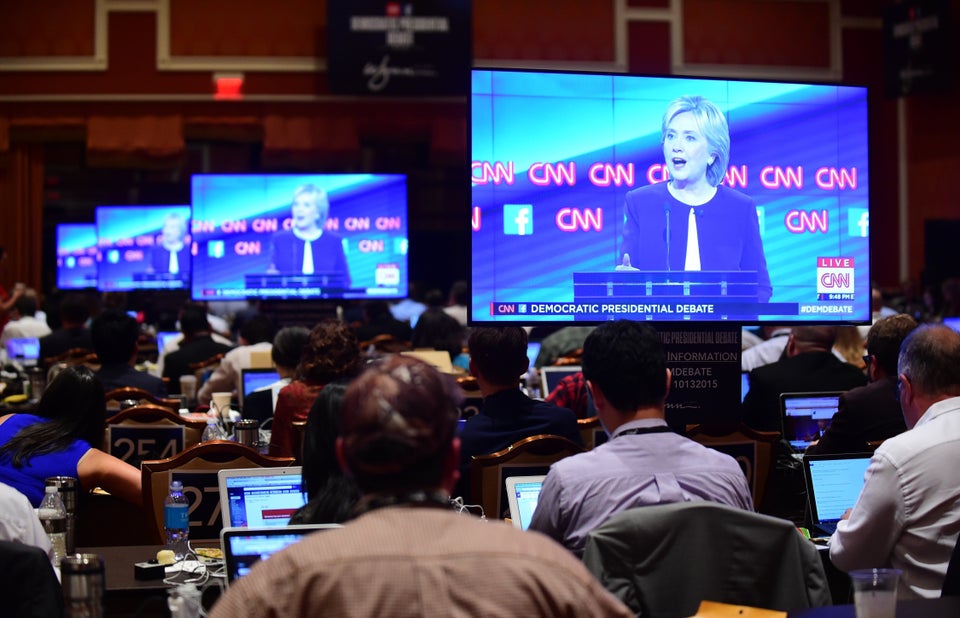 Democratic Debate 2016
Popular in the Community