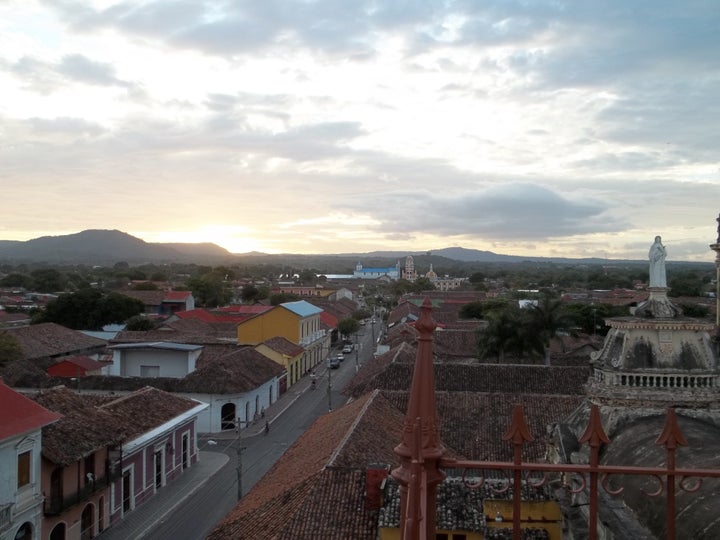 If you could retire anywhere in the world, where would you go?
As we find ourselves today at the start of a brand-new year, that's a question worth asking yourself -- it's not only possible but easier today than you might ever imagine to launch the retirement adventure of your fondest day dreams almost anywhere on earth that appeals to you.
#6: Puerto Vallarta, Mexico
Monthly budget: $2,000
Monthly rent: $700
Mexico is a big place with a bad reputation. The reputation isn't altogether undeserved, as drug cartels do control parts of this country but not all of it, and some of the most appealing regions for both living and investing sit outside the war zones. Mexico offers two long coasts, mountain towns and colonial cities, plus Mayan ruins, jungle, rain forest, rivers and lakes. It's also the most accessible "overseas" haven from the United States. You could drive back and forth if you wanted.
For all these reasons, Mexico is home to the biggest established populations of American expats in the world, making it a great choice if you seek adventure with the comforts of home. Mexico is no longer a super-cheap option, but it is my top pick for enjoying a luxury coastal lifestyle on a budget, in Puerto Vallarta. Puerto Vallarta is more expensive than other places where you might consider living or retiring overseas, but in Puerto Vallarta that's not the point. This isn't developing-world living. This stretch of Mexico's Pacific coastline has already been developed to a high level. Life here can be not only comfortable but easy and fully appointed, with world-class golf courses, marinas, restaurants and shopping. This is a lifestyle that is available only on a limited basis worldwide, a lifestyle that is truly (not metaphorically) comparable to the best you could enjoy in southern California if you could afford it. Here you can afford it even on an average budget.
#7: County Kerry, Ireland
Monthly budget: $2,200
Monthly rent: $600
When I moved to Ireland some 15 years ago, I arrived on the Emerald Isle with my family and my business expecting to plug into the kind of infrastructure I was used to back in the States. That didn't happen because the kind of infrastructure that we Americans take for granted in the States (transportation, telecommunications, banking, credit, etc.) didn't and still doesn't exist in Ireland. But that doesn't have to be the point.
I lived in this country during the apex of the Celtic Tiger, which generated great amounts of wealth, more money than this island had ever known. As a result, the Irish were distracted from what was right in front of them. They were busy covering their ancient green land with suburban track homes, shopping malls and fast-food franchises. I watched as pubs were replaced by nightclubs and as car dealerships eventually kept Saturday business hours and banks finally remained open through lunch. Ireland wanted so badly to compete on the global business stage. In that regard, it failed completely.
But now, when I think of my family's time in Waterford, the things that come to mind have nothing to do with business. I remember the owner of the corner shop across the street from our office and how he and his wife sent us a small gift when Jack was born and inquired after both Jack and his big sister Kaitlin every time we saw them. I remember the cabinet-maker who helped to restore our big old Georgian house to its original glories, shutter by shutter, wood plank by wood plank. I think of the castles and the gardens we explored on weekends. I think of the few times we braved the beaches at Tramore, sitting on the sand in sweaters, shivering and shaking our heads, while, out in the cold Irish Sea, the Irish swam and surfed. I think of cows blocking the roads and of sheep dotting the green fields. These are the pictures of Ireland I carry with me now.
By the time we left, Ireland had gotten very expensive. Today it's more affordable than it has been in more than a decade, its property market on par, more or less, with where it stood when we arrived 15 years ago. As a result, this country makes more sense as a place to think about living and investing than it has in a long time.
The surest bets for real estate purchase are the tourist trails -- the Ring of Kerry, the southwest coast, Galway and Dublin. Pay attention to proximity to amenities that are important to you -- the ocean, a nearby airport so you can hop around Europe or a town so you can walk where you want to go rather than driving (remember they drive on the left).
Monthly budget: $1,300
Monthly rent: $500
Geographically, Nicaragua is blessed, with two long coastlines and two big lakes, plus volcanoes, highlands, rain forest and rivers. In this regard, it's got everything Costa Rica and Panama have got, all less discovered and developed and available for the adventurer and eco-traveler at bargain rates. Architecturally, too, Nicaragua is notable. Its two sister colonial cities, Granada and Leon, vie for the title of Oldest City in the Americas. Whichever story you believe (that the Spanish conquistadores settled first on the shores of Lake Nicaragua at Granada or, perhaps, a few months earlier in Old Leon), Nicaragua is the big winner, with impressive colonial-era churches, public buildings and parks to her credit.
Property values have fallen significantly in this country over the past several years, thanks to the re-election of Sandinista President Daniel Ortega and the global recession, which has hit this country hard. As a result, you can buy a house on Nicaragua's Pacific coast for less than $100,000.
Monthly budget: $1,800
Monthly rent: $500
Years ago, I sat around a table in a just-opened restaurant in a little-known mountain town in Panama called Boquete with a group of investors and businesspeople, in the country, just as I was, to scout opportunity. "I believe that the potential in this place for retirees is enormous," one of the gentlemen in the group (the one who had just invested in opening the restaurant where we were having dinner) theorized. "Right now, the opportunity here is for the investor and the speculator. Property prices are so under-valued. Apartments in Panama City are a screaming bargain on a global scale. Pacific beachfront, Caribbean, farmland, river-front, this country has it all, and it's all cheap.
"Panama is still misunderstood, suffering from a lingering case of bad press," my host for the evening continued. "When you say 'Panama' to an American today, he thinks: Noriega...drug cartels...CIA intrigue. It won't be too many years before those perceptions are flipped on their head. I predict that, five, seven years from now, when you say 'Panama' to the average American, he'll think: retirement. Because that's what this country is gearing up to offer -- a very appealing retirement option."
That was 1999. In August 2010, the AARP named Boquete, Panama, one of the top five places in the world to retire.
In 2011, I sat around a table in a just-opened restaurant in a little-known mountain town in Colombia called Medellin with a group of investors and businesspeople, in the country, just as I was, to explore current opportunity. "Property values in this city are so under-valued," one of the gentlemen having dinner with me remarked. "I believe that apartment costs here are the lowest for any cosmopolitan city in the world on a per-square-meter basis. This is because Colombia, including Medellin, is still misunderstood. When you say 'Medellin' to the average American, he thinks: Drugs...gangs...Pablo Escobar. It's such a misperception. The current reality of this city is so far removed from all that."
As in Panama years ago, the opportunity today in Medellin is for the investor and the speculator. Prices are an absolute, global bargain. Right now, in this city, you could buy almost anything and feel comfortable that you could make money from the purchase.
The coming opportunity in Medellin is for the retiree. I predict that, five, seven years from now, when you say 'Medellin' to the average American, he'll think: retirement. Because that's what this City of Flowers and Eternal Springtime is on track to offer -- a very appealing and competitive retirement option. Medellin is a city with strong Euro-undertones, meaning it's a chance to embrace a sophisticated, cosmopolitan retirement lifestyle on a very modest budget.
#10: Kuala Lumpur, Malaysia
Monthly budget: $1,250
Monthly rent: $500
Showing the bias of my perspective, I refer to Malaysia as Asia's Panama. That is to say, this country is a regional and a global hub, for trade, for business and for culture. The cost of living is affordable, though elsewhere in Asia (Thailand, Vietnam, China) can be cheaper. Kuala Lumpur (KL), Malaysia's capital, is clean, efficient, and well-functioning, with shopping, restaurants and all the other trappings of a modern metropolis. It's also (again like Panama) an expat melting pot with big numbers of expats both from all over Asia and, to a lesser extent, the West. Malaysia is more welcoming of foreigners than any other country in Asia. Its My Second Home program makes retiree residency easy to obtain, meaning you don't have to worry about regular "border runs," as many expats in this part of the world do. Because it is a former British colony, English is widely spoken, so you don't have to worry about trying to learn to speak Malay either.
Kuala Lumpur, located in the heart of the Malaysian peninsula, is a city of contrasts. The shining stainless steel Petronas Towers, two of the tallest skyscrapers in the world, anchor a startlingly beautiful and unique skyline. Modern, air-conditioned malls flourish, selling everything from batik clothing to genuine Rolex watches and Tiffany jewelry. In the shadows of these ultra-modern buildings, the ancient Malay village of Kampung Baru still thrives, with free-roaming roosters and a slow pace of life generally found in rural villages. Less than a 20-minute walk from the city center, you can find yourself in the company of monkeys.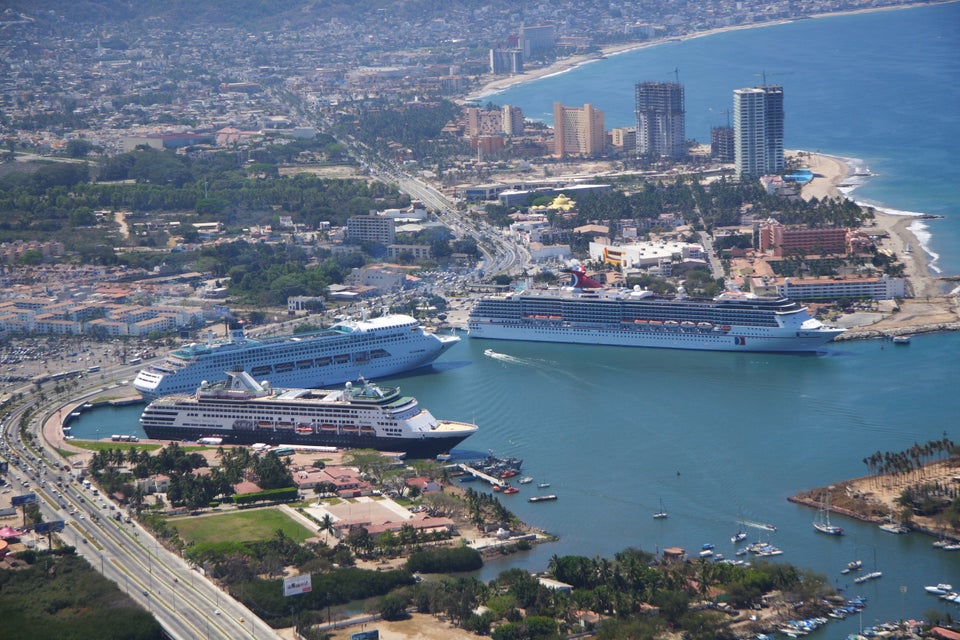 The World's Top 10 Retirement Havens For 2013, Part 2
Related
Popular in the Community