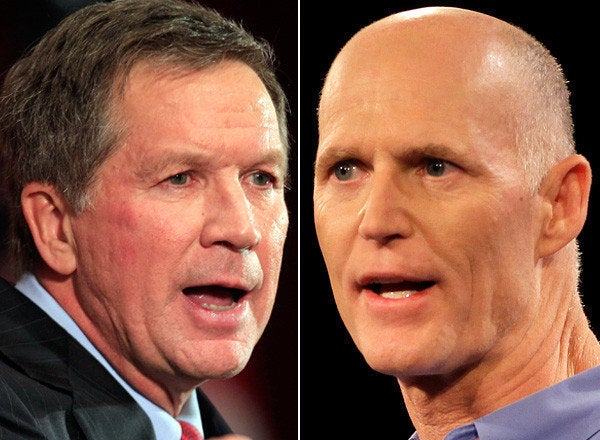 North Carolina Gov. Bev Perdue (D) took the undesirable title of nation's least popular governor this week, according to a poll from Public Policy Polling.
A survey from the Democratic-leaning pollster finds Perdue's approval rating plummeting since her announcement earlier this year that she wouldn't seek reelection. According to the latest survey, 59 percent of voters are unhappy with her job performance, while only 30 percent approve. PPP reports that foundering support among Democrats is the primary reason for the drop in approval.
Perdue's new title puts her in territory frequently occupied by high-profile Republican governors over the past months. While Hawaii Gov. Neal Abercrombie made a brief appearance last fall, governors such as Florida's Rick Scott (R) and Ohio's John Kasich (R), have also held the dishonor.
Scott, who is currently engaged in a contentious battle over efforts to purge supposed non-citizen voters from the election rolls, had maintained a rather tight grip on the title. While he bottomed out at a 26 percent approval rating last year, his latest 31 percent approval rating has now made him more popular than Perdue.
PPP surveyed 810 North Carolina voters between June 7-10. The poll had a margin of error of plus or minus 3.4 percent.
Popular in the Community