With four legs, two wheels and a future on TV, Norman the bicycling sheepdog is ready for stardom.
To his owner-coach, Karen Cobb, this was bound to happen. While other pups were being house-broken, Norman was roaming the streets of Atlanta by scooter.
"He just jumped on the kids' scooter and learned how to balance. He was born a natural," Cobb told the Huffington Post.
Norman makes his pedaling premiere tonight on the Hallmark Channel's "Who Let The Dogs Out," wherein he and his skateboarding pal Tillman the bulldog take a road trip across the country.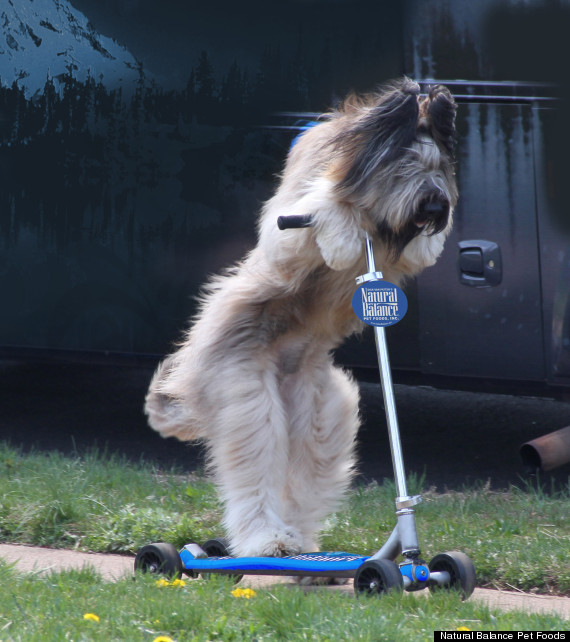 From puppy-hood, 3-year-old Norman quickly learned how to balance his weight and hold on to the handlebars. It took about a month for him to develop the muscles to put the pedal to metal, Cobb said.
"The kids just think it's normal to have a pet like this. They grew up with him biking with them. He's probably the best pet you could have," said Cobb.
Keep an eye out for the Cobb family's most recent addition, a Pomeranian rescue dog who is the learning the art of the handstand, or should we say paw-stand.
Check out Norman's YouTube page for more footage of his incredible talents.
Related
Before You Go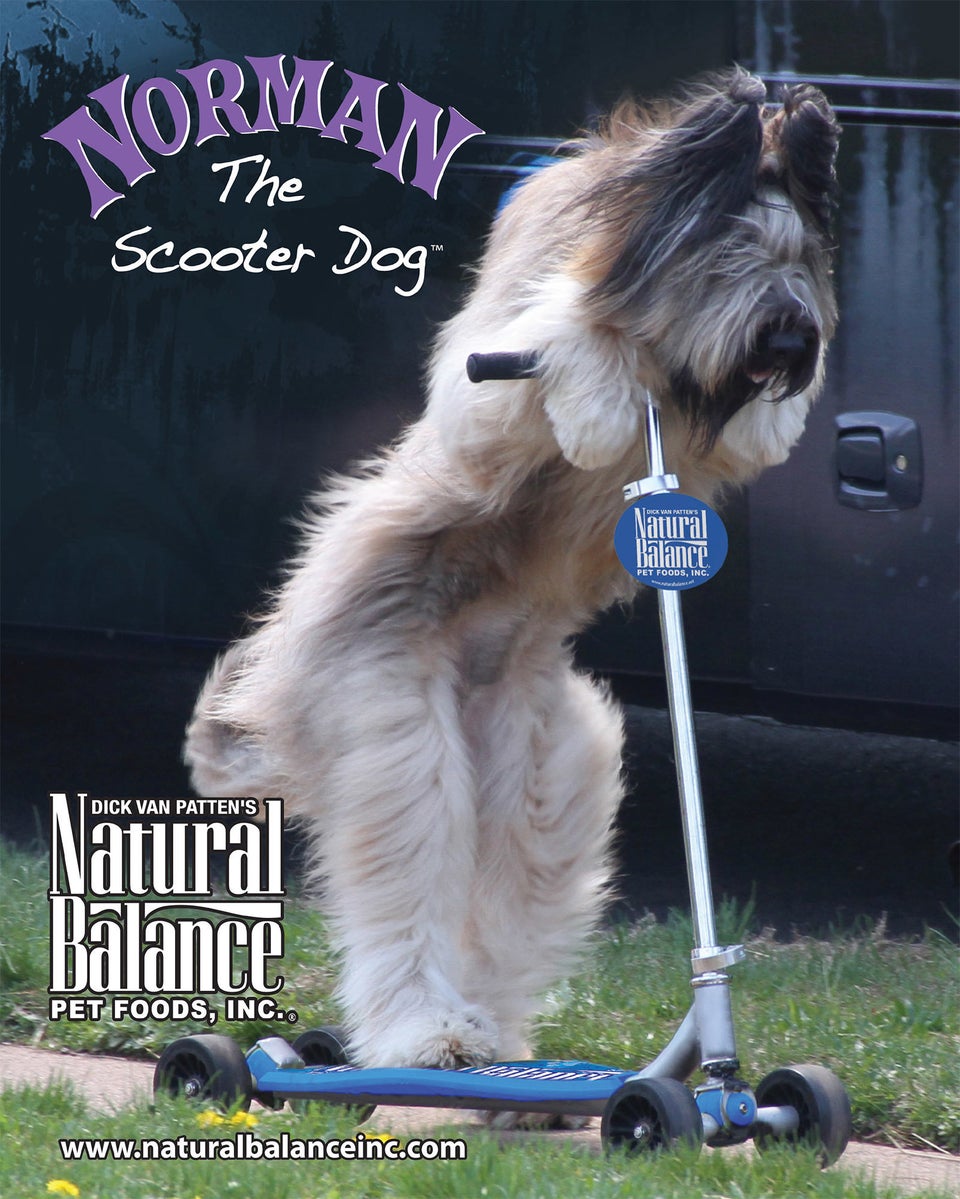 Bike-Riding Dog
Popular in the Community