Bill O'Reilly went on a rant against the Supreme Court's rulings on gay marriage cases Monday night on "The O'Reilly Factor," culminating in a shouting match with two Fox analysts.
O'Reilly tied the court's decision to overturn the Defense of Marriage Act and vacate California's Proposition 8 with with last year's decision to uphold President Obama's healthcare law, claiming that both cases were evidence that "the Supreme Court has morphed into a political organization, not a body that seeks to uphold the Constitution."
O'Reilly added that he did not aim to discriminate, but that "the gay marriage issue should be decided by each state."
Analysts Juan Williams and Mary Katharine Ham joined to discuss the issue, and Williams incurred O'Reilly's wrath when he argued that Roberts "made a decision based on what he thought was in the political best interest of the court." That drew table-banging response from the Fox host, who shouted, "But that's not his job! That's not his job, Juan!"
Before You Go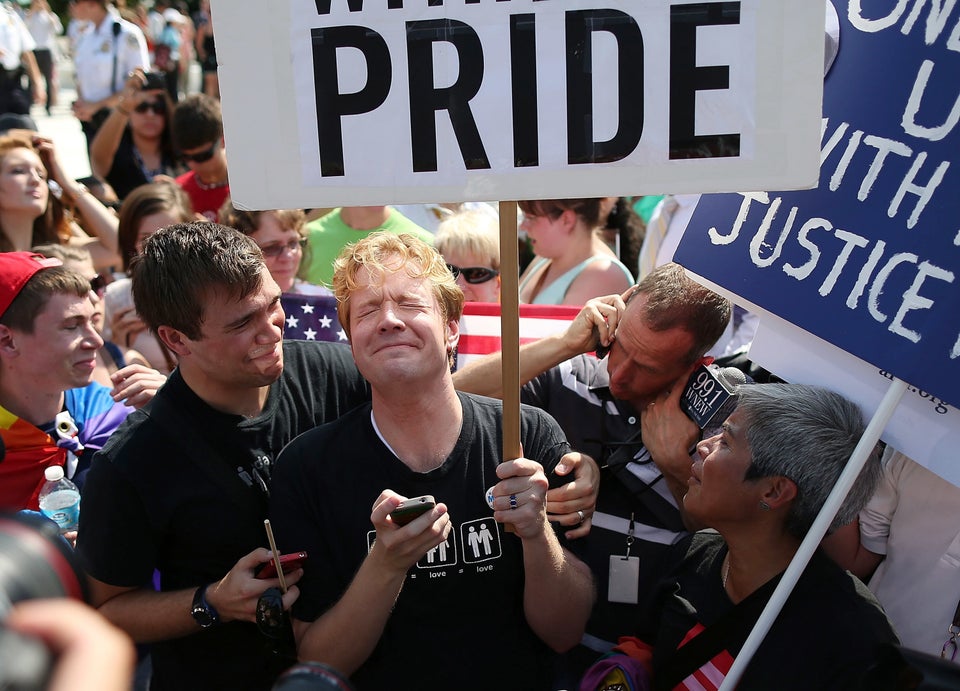 SCOTUS Decisions On Prop 8, Defense Of Marriage Act
Popular in the Community