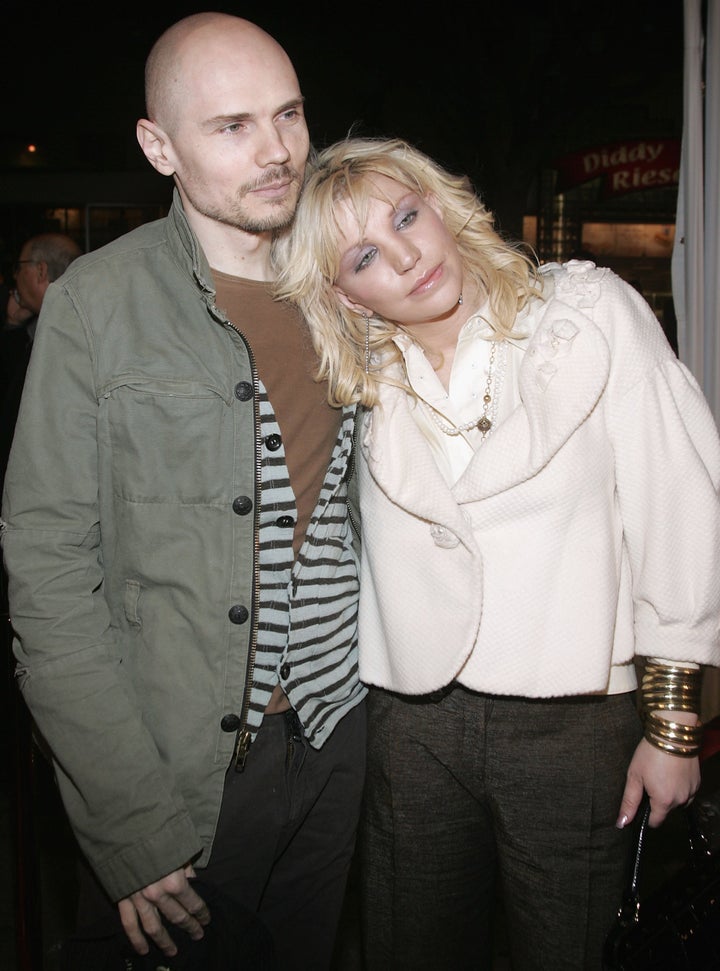 Billy Corgan has launched a vicious attack on Courtney Love via his Twitter page, calling her an artistic mooch, terrible parent and worse.
The war started brewing last month when the former 'Smashing Pumpkins' frontman criticized Courtney for using songs they had recorded together in her new album, 'Nobody's Daughter,' her first album released under the name Hole since 1998.
"It would be a real big problem," he told Rolling Stone. "I haven't given my permission. I have no interest in supporting her in any way, shape or form. You can't throw enough things down the abyss with a person like that."

I love you, I love your strong and eternal heart, even love the fucked up gnarly amazing magnificent bigger-than-god louder-than-love karma of the songs you write and allow me to fly with. We have again created beauty from the agony between us, all the buried and unburied anguish, all that is true, that is gold, that is meant to be is within this endless and somehow eternal cycle of Billy & Courtney.I hope you will take my sincerest apologies for all the thousand ways I sometimes offend you, because I know you are a king, a prince, and my beautiful noble boy.
The Billy & Courtney cycle has taken another dip as Monday after her appearance on the Howard Stern show he unleashed the following rant on Twitter: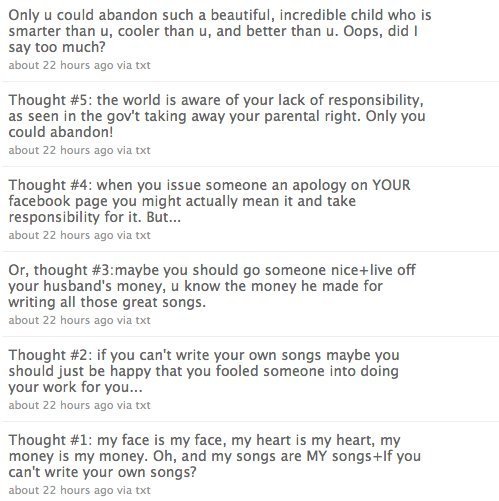 Courtney's Twitter response was uncharacteristically concise and levelheaded.
"@billy all i am is nice about you so if you wanna be mean be mean i dont feel anything," she wrote.
Hole's 'Nobody's daughter' dropped Tuesday. Pitchfork gave it a rating of 2.9.
Support HuffPost
The Stakes Have Never Been Higher
Popular in the Community