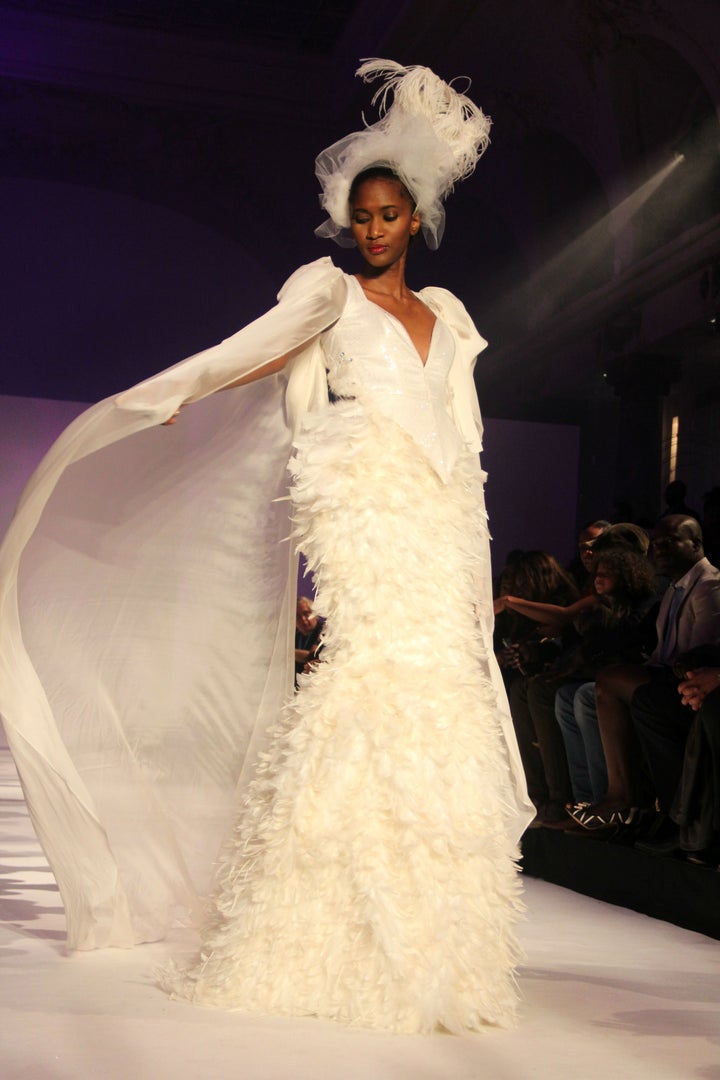 After ten years of leading the hugely successful Dakar Fashion Week, Senegalese designer Adama Ndiaye, founder of the Adama Paris line, knows a good opportunity when she sees one.
"Paris is the capital of fashion. It is so important for designers to show here," she said.
However, recognizing the rarity for an African designer to be shown in the mainstream Paris fashion week, Ndiaye took matters into her own hands. For the first time ever, Paris welcomed Black Fashion Week.
"It's a mix of everything. Over fifteen designers from Egypt, Martinique, Senegal, the United States... That's what I like about fashion," Ndiaye said.
Five years ago, any event with the moniker "Black" preceding it would have been hushed away in Paris. But now, after a successful Miss Black France, the introduction of new "urban" television networks and dozens of new blogs, Black has become the new crème du jour.
"For me, this is something normal."
Haute Couture designer Aphadi, originally from Mali, agrees.
"It's time for the Black people to be here. Everyone has this interest in Africa now. Petrol, precious minerals. Now, fashion. Africa is making its mark," he said.
Hundreds of fashion enthusiasts, supporters and buyers squeezed into the sold out event to see Africa's response to what should be watched this upcoming season. Senegalese cultural minister and renowned musician, Youssou N'Dour was one of the VIPs in attendance.
In many of the collections, an ongoing "princess" trend was noted. Corsets were constructed with Dutch wax fabrics. Intricate piping intersected bold prints. It was clear, though, that most of the designers agreed that it was metallics that were going to make an inroad this season.
This fashion event highlighted more traditional, cherished African assets. Martinique designer, Olivier Couturier, took photoshopped images of lightening in order to print his own fabric, right above heart shaped sheer nylon that delicately exposed the derriere.
Jamaica met space in New York designer LaQuan Smith's mind. Smith, 24, marched his models down the runway in his latest resort line, replete with sheer plastic skirts, overlaid with bold colors and netted tops. Rude gal worthy sheer bodysuits were united successfully with neon synthetic fabric.
Ndiaye's latest collection featured almost only carefully constructed black dresses, coordinated dramatically with golden and burnt orange woven hoops underneath hair turbans.
"It's an African fabric called Bazan. It's made with cotton, and I work with women in the village to make it shine and look like leather almost. I use earrings from my ethnic group [Fulani] that we'd usually use in weddings," Ndiaye said. "I wanted to do something to show that the dress is minimalist and European, but mixed with African earrings and turbans."
Cherif, a model who worked previously at the Dakar Fashion Week, said, "I adore Adama. She's so ambitious."
"This is so different than European events. There's actually warmth and the audience participates. I love it."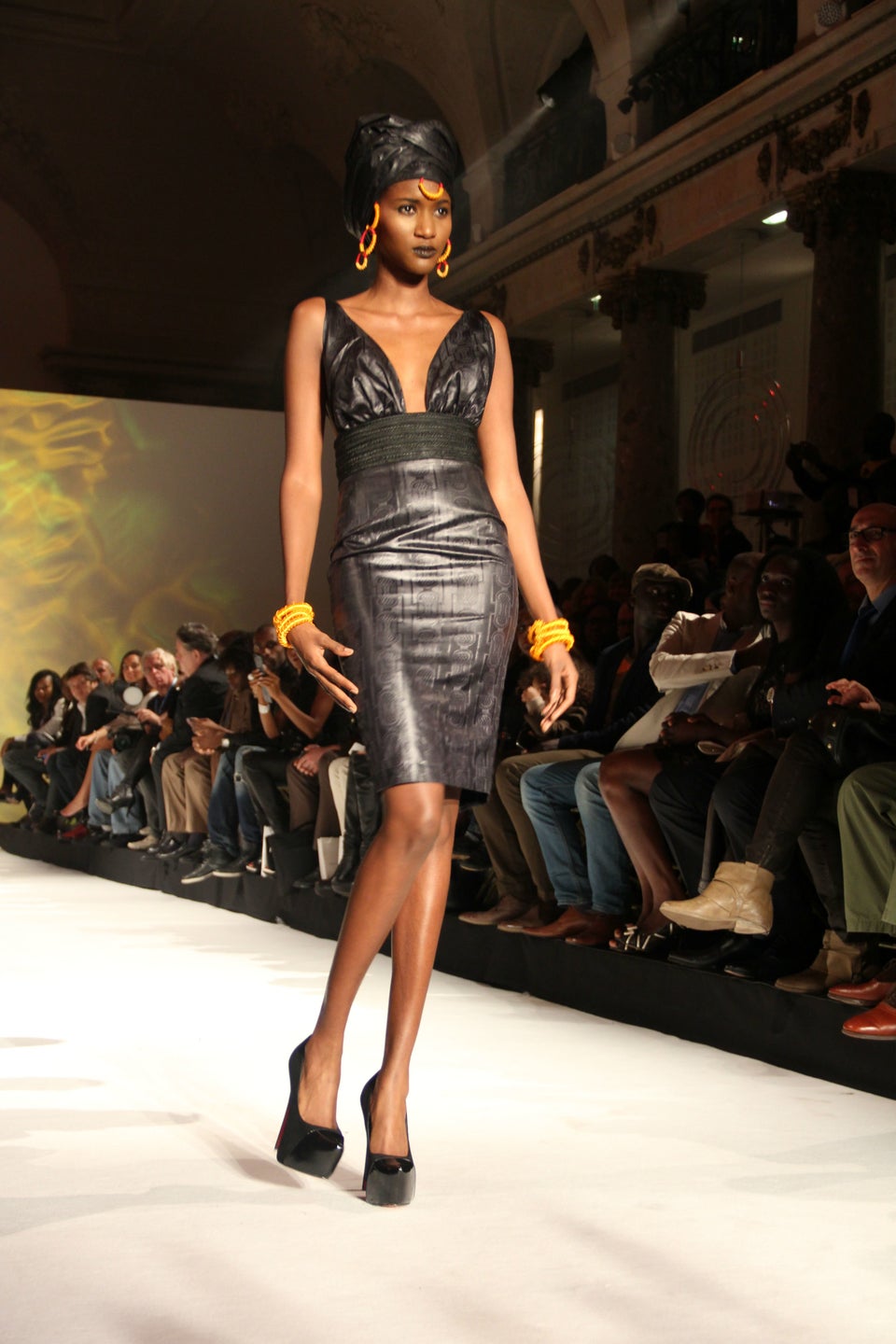 Black Fashion Week Paris
Popular in the Community