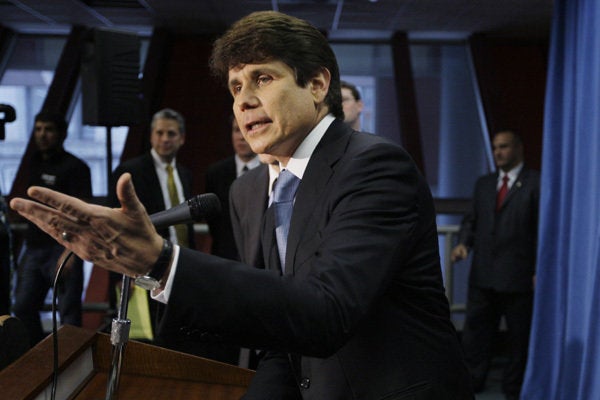 A three-year federal corruption investigation of pay-to-play politics in Gov. Rod Blagojevich's administration has expanded to include his impending selection of a new U.S. senator to succeed President-elect Barack Obama, the Tribune has learned.
Federal authorities got approval from a judge before the November general election to secretly record the governor, sources told the Tribune, and among their concerns was whether the selection process might be tainted. That possibility has become a focus in an intensifying investigation that has included recordings of the governor and the cooperation of one of his closest friends.
The governor has not been accused of any wrongdoing. The specific contents of the recent recordings have not been disclosed. Blagojevich has said the appointment of a Senate successor, which is his choice alone, could come in a matter of weeks.
Speaking to reporters Monday for the first time since the Tribune revealed federal investigators had recorded him and others as part of their corruption probe, Blagojevich said his discussions were "always lawful." He also defended close confidant John Wyma, whose cooperation with federal agents helped lead to the recordings, as "an honest person who's conducted himself in an honest way."

Related
Popular in the Community