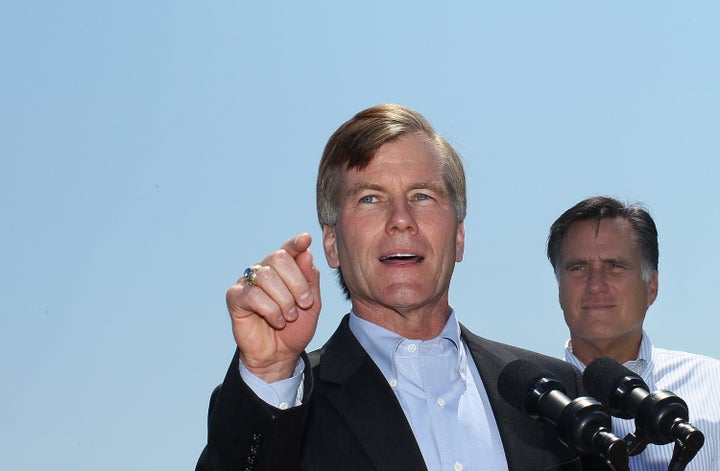 Or rather, since drones are good for fighting insurgents in Afghanistan, they must be good for policing Virginia.
That was the message Republican Gov. Bob McDonnell told WTOP Radio on Tuesday, when he praised drone technology as "great" and urged its use domestically for the same reasons it is deployed overseas.
"I think we ought to be using technology to make law enforcement more productive; it cuts down on manpower in the air -- and more safe," he said. "That's why we use it on the battlefield."
Civil liberties "like privacy" need to be addressed, but if drones keep police officers safe and save money, using them was "absolutely the right thing to do," McDonnell said.
The Department of Homeland Security recently launched a $4 million program to accelerate the adoption of unmanned drones by police and other public safety agencies.
As DCist.com pointed out, law enforcement officials in Virginia's Fairfax County have already received authorization to operate unmanned aerial drones, according to the Federal Aviation Administration.
Privacy advocates have been vocal about how easily the surveillance capability of drones could be abused. A 2011 American Civil Liberties Union report warned that aerial surveillance would "profoundly change the character of public life in the United States" and urged legislators to put rules in place to ensure that drones would be used without infringing on Americans' right to privacy.
Lobbyists for drone developers and manufacturers have also been ratcheting up their presence on Capitol Hill. "This is one of the few areas where the government is still spending money and investing," said Alex Bronstein-Moffly, an analyst at First Street Research, earlier told The Huffington Post's Andrea Stone.
Lobbyists are pushing on legislation, regulations and appropriations, Bronstein-Moffly said. "This is the trifecta of lobbying."
Popular in the Community