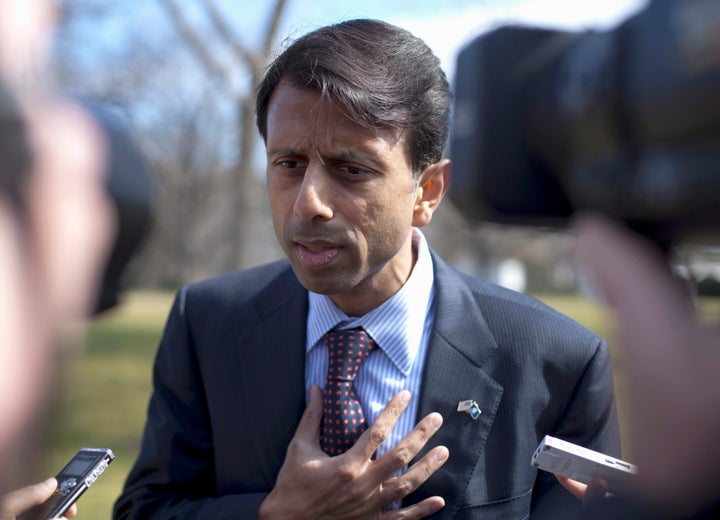 CHICAGO -- Louisiana Gov. Bobby Jindal said Friday he is not commenting on Mitt Romney's vice presidential search process, avoiding a direct question about whether he is currently being vetted by the Romney campaign.
"How did I know that that would be the first question you would ask?" Jindal asked when The Huffington Post quizzed him on whether his record and his personal life are being examined by aides to the presumptive Republican nominee for president.
He filibustered for a moment, talking about the choice between President Barack Obama and Romney, the former governor of Massachusetts. And then he addressed the issue.
"When it comes to the whole VP question, look, I've got the job that I want. I'm not going to speculate on what Governor Romney's going to do," Jindal said. "I'm not going to comment on his process, the same way four years ago I didn't comment on any of the speculation back then."
"All I'm going to say is I look forward to supporting whoever Governor Romney selects to be on his ticket. But this election, it's not about the vice president. It's not about Joe Biden. This is about two different visions for American," he said.
Jindal spoke at the Conservative Political Action Conference hosted by the American Conservative Union, and signed copies of his book, "Leadership and Crisis." He then headlined a fundraiser for the Romney campaign in Chicago.