 You can applaud the Riverhead Town board, but you can't boo. At least, not at its meetings in Town Hall.
The town board voted, 4-1, Tuesday to adopt a code of public behavior ruling out actions considered disruptive -- including booing -- but not before members deleted the part that would have banned applause.
Councilman James Wooten, the only town board member to vote against the change, said he saw no need for it. "We're all adults," he said.
The four pages of rules cover most aspects of a town board meeting, from specifying when the Pledge of Allegiance is recited to limiting public debate by board members. "No member shall speak more than once on any question until every member choosing to speak shall have spoken, nor more than twice," it states.
There are no penalties for not following the rules. Supervisor Sean Walter said they were copied from guidelines in other towns and are designed to let meetings run more smoothly.
The rules say people may address the board during a public comment period, but not "engage in any demonstration, booing or otherwise disrupt the formality of a town board meeting."
Councilman John Dunleavy cited meetings where succeeding speakers were alternately applauded and booed by people in attendance. "We have to have order," agreed town board member Jodi Giglio.
Dominique Mendez of the Riverhead Neighborhood Preservation Coalition said she understood the new ban on large protest signs, but said people should be allowed to wave small signs showing how they feel. She said a person's discomfort with public speaking should not restrict their freedom of expression. ___
Distributed by MCT Information Services
Related
Before You Go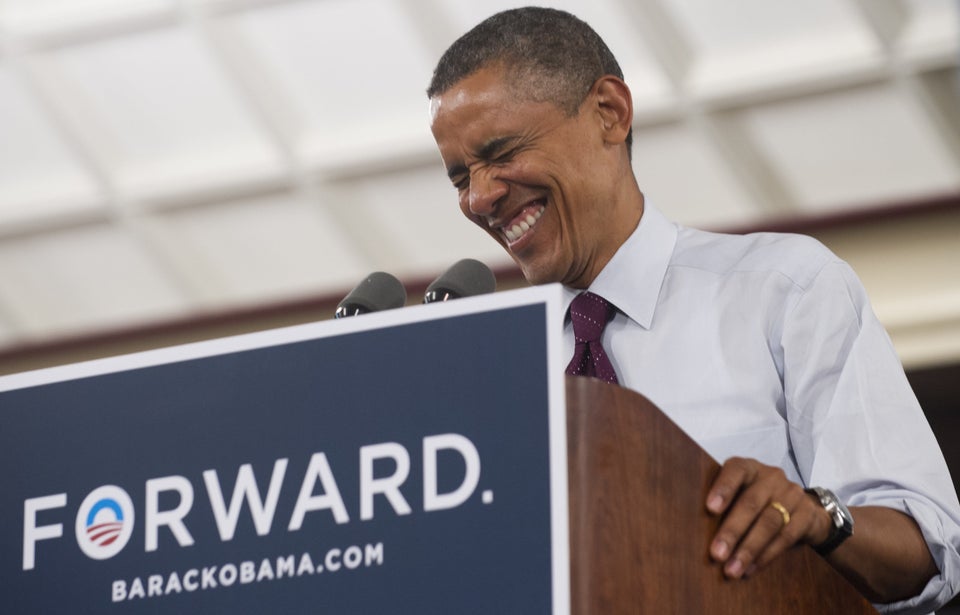 HAHA: Politicians Cracking Up
Popular in the Community