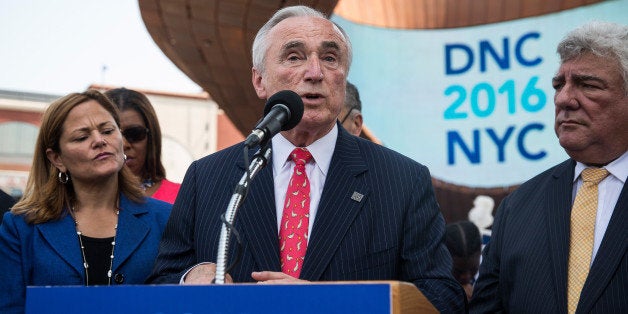 NYPD Commissioner Bill Bratton said the reason black and Hispanic New Yorkers are arrested at much higher rates than their white peers for minor offenses is because minorities are the ones committing the crimes.
The News' analysis found that "81 percent of the 7.3 million people hit with violations between 2001 and 2013 were black and Hispanic."
The police chief told a crowd of businesspeople that his department had mapped its enforcement of low-level crimes and found that most of the arrests took place in poorer, minority neighborhoods.
"So the idea is, from a policing standpoint, to put police resources into those areas to try and bring to them at least a level of security to raise their families," Bratton said. "And by making it more secure, do what we've done in the rest of the city -- where you'll come in and invest, where you will commit to areas of the city that years ago people thought you would've been crazy."
The News published an analysis on Tuesday that showed minorities are also disproportionately targeted for arrest in wealthy neighborhoods, not just low-income ones.
New York Civil Liberties Union Executive Director Donna Lieberman said there's more to the NYPD's enforcement than cops going after whomever commits low-level offenses.
"The NYPD's targeting of New Yorkers of color for broken windows policing even in white neighborhoods exactly mirrors how the police department abuses stop-and-frisk," Lieberman said in a statement sent to The Huffington Post. "Even in white neighborhoods, black and Latino New Yorkers are more likely to get stopped and interrogated than their white counterparts, and now we see the same thing is happening with summonses. This data confirms that there are two kinds of policing in New York City – one for white people, and one for everyone else."
Bratton is one of the forefathers of "broken windows" policing, a crime fighting strategy in which police aggressively go after low-level offenders, in the belief that this also cuts down on the number of more serious infractions.
There are many criminologists who question whether broken windows is responsible for the drop in crime New York has experienced over the last 20-plus years.
Stop and frisk, a procedure in which police stop and pat down people they reasonably suspect could be carrying something illegal, like a gun or drugs, was the subject of a recently settled lawsuit in which a judge found that minorities were being unfairly targeted.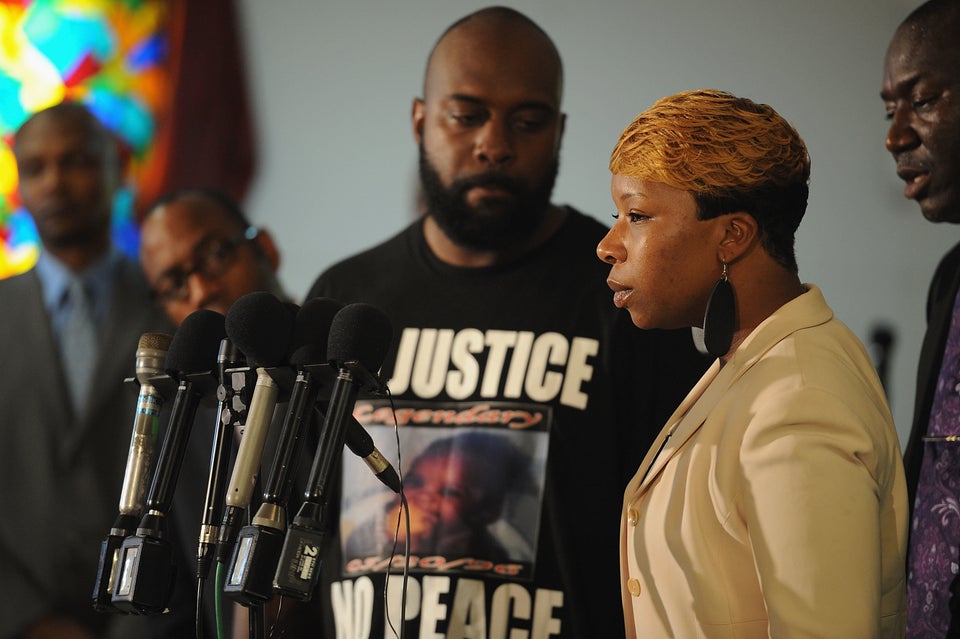 Michael Brown Protests In Missouri
Popular in the Community