I had two skin biopsies today. This is not very unusual in the scope of medicine; the dermatologist has 117 offices in my state alone. But for me, it was a fairly traumatic occurrence. Not the biopsies themselves, which were painless, but rather the experience of reliving the melanoma I had removed several years ago.
The doctor told me the biopsies were optional, because there was a good chance both spots were benign. I said yes, checking in with my intuition first because I need to pay attention to that small voice of higher reason. Even as I did so, I could hear, "YES, yes, you need to have this done." So I spoke the words aloud that would allow the doctor to inject me with a numbing agent and cut into my skin, removing freckles I've seen on my body for years, miniscule, seemingly insignificant pieces of me.
Then I realized, as I was lying on the table with my flimsy paper clothing waiting for her to start, that I was crying. The last time I had a freckle removed, it turned out to be early stage cancer. And then I had to have a second procedure, called an excision, which basically means they cut a big swath around the tiny original spot, which left a large, lightning bolt-shaped scar on my leg. My ex used to call me,"Halle Potter, the Girl Who Lived."
The funny thing was that, though the doctors warned me I could never go in the sun again, I really never had. I have always been careful because my skin is so fair. But they don't really know what causes melanomas anyway, they say with or without a family history, with or without a history of sun damage, you can still have the resulting skin cancer and I am example of a person who is a head-scratcher for doctors. I eat healthy, this doesn't occur in my family and I never spend time in the sun. So how could I guard against a recurrence of something so unlikely to have happened in the first place?
I became conscious suddenly of an underlying pressure that I have felt for the last four years since this melanoma was removed, instilled inadvertently by the dermatologist who found the melanoma and said to me, "You're now a time bomb." At the time, I remember thinking, "That's a really stupid thing to tell a patient because it creates a powerful negative image in your mind," and I promptly agreed with myself to put that image out of my head forever. But today, when I was searching for how and why these deep sensations were resurfacing, that was the image that popped up -- that I am waiting for something to happen again, maybe something worse.
I also realized that this is an opportunity for me to grieve properly over the thing that happened to me, honoring this pain, stress and fear cutting of my body and the scare that I received before and after. I know I'm one of the lucky ones. It was relatively small incident, and I can go right back to living my otherwise stellar life. I know that for some people it changes everything irrevocably and their lives are never what they hoped they would be again. I know that for a thankfully smaller minority, it is a death sentence.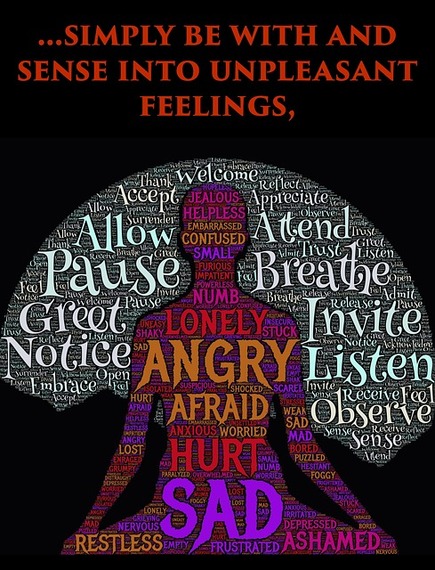 So yes, I will celebrate every aspect of my life, but I want to remember, just for this moment, to break down and cry or wail or sob (or whatever else I normally talk myself out of with perpetual positivity). When we go through things that are painful, when we experience things that are unpleasant, or hard, or unexpected like a slap across the face, we need to give ourselves permission to experience those moments fully, to live through the sadness, the anger, the frustration, the fear -- even if it hurts -- so that we can go forward with open hearts and minds again, and not carry the pain tucked away into our bodies for years, to fester and possibly make us sick.
I thought I came through the first time with no residual, but this morning taught me that was absolutely not true. I'm going to go break down now. I'm going to give myself permission to fully feel whatever feelings I have about these experiences. Then I'm going wash my face, smile my biggest smile and be grateful for every breath.
(image Creative Commons, thanks to artist John Hain)