I go around and around about classical music and opera not being popular, especially with younger audiences. It really bugs me. How do you get them to enjoy it and not make it feel so foreign?
For years, arts organizations have done outreach to schools in their towns. This exposes the students to the art forms, but does it build an audience? Most average families cannot afford tickets to most classical events, so I doubt that many kids go home and beg their parents to take them. And when they are out of college, what happens? Did we build an audience?
What the exposure might do is open their world to the possibility of being a classical musician. I remember a theater troupe coming to my high school. Seeing them made me want to be an actor. Later, as a 16-year-old usher at the Santa Fe Opera, I realized what the singers were doing was possibly a way to match my unwieldy voice with the acting. I ended up being an actor who sings, or vice versa. I followed the dream. However, It did not make me want to be an audience member. I was into the doing and not the seeing. Of course, as an adult, this has changed.
How do we break the barrier?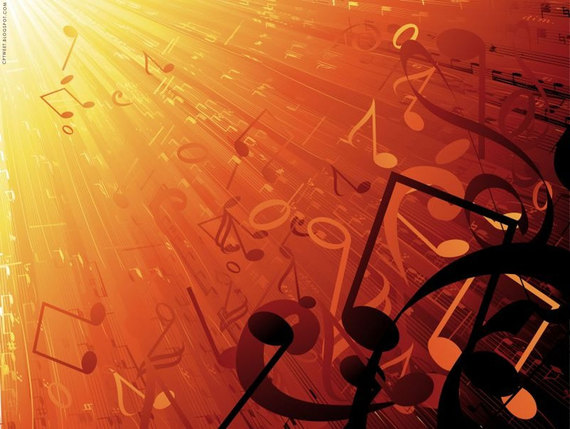 Last week, I was driving home the two hours from San Francisco after a day of teaching private voice lessons when I found the NPR show From the Top on the dial. If you do not know about this show, you should. (Go to their website: fromthetop.org) The show focuses on young classical musicians -- all instruments -- highlighting their performances by going around the country looking for America's top classical talent and showcasing them before a live audience. It is pretty stunning and exciting to hear these young people and their mind-blowing talent. An added bonus is their YouTube channel, which shows some interviews and human interest stories a la the Olympics. The charming host, Christopher O' Riley, has a great way with the participants and seems to make them comfortable enough to be open and honest.
On Facebook, I saw an announcement from Backstage, the trade publication for the TV and film industry, that a Pilgrim Studios casting director is "seeking young, dynamic, New York-based opera singers to star in their own unscripted TV show intended for a major cable network." It goes on to say that:
This is from the award-winning producers of Oprah Winfrey's Lindsay. The site says that this series will follow the lives of established and up-and coming performers both on and off the stage. From navigating auditions to preparing for the next big role, they will document the lives, loves, careers, trials and joys of real rising stars in the big city.
All I can say is IT IS ABOUT TIME.
Our world is focused on media, film, television and streaming. Anything popular has to be available easily and affordable on these mediums, not to mention immediate. What I would really like to see is From the Top being aired on mainstream television and not only on public television, as great as I feel that network is. It will be very interesting to see if the reality show about opera singers takes off. I have often thought the opera world would make a great reality show because some of the goings-ons are not to be believed. Even though the experience of live sound cannot really be adequately replicated, the training and the preparation as well as the subjectivity will be fascinating to people who are unfamiliar with what it takes.
If the various forms of classical music can be mainstreamed, then you have an audience.
We need to encourage participants but we also need to grow an audience.
If you have an audience, then you have sponsors, and you have exposure and a buzz.
There has been a barrier that need to go. Kudos to all the dedicated artists and presenters who are fighting the good fight of arts education. I am hoping that mainstreaming the art form will only make their job easier. Maybe it will even make it more affordable. Eventually, some folks should be willing to leave the comfort of their living rooms and get to the live performances.
Calling all HuffPost superfans!
Sign up for membership to become a founding member and help shape HuffPost's next chapter