An Arizona Republican state lawmaker refuses to resign or apologize after likening President Barack Obama to Nazi dictator Adolf Hitler and now denies she ever made the comparison.
Rep. Brenda Barton (R-Payson) said in a statement Wednesday that her Facebook post on Monday calling Obama "De Fuhrer" wasn't meant to compare Obama with Hitler. She said she used "fuhrer" because it means "a leader exercising tyrannical authority."
Arizona state House Minority Leader Chad Campbell (D-Phoenix) on Wednesday called on Barton to resign or apologize. Campbell wrote on Facebook:
Rep. Brenda Barton is an embarrassment. Disgraceful doesn't begin to describe her statements comparing our President to Hitler. Her ignorance is not only appalling from a logical sense, it's a slap in the face to people who actually fought to stop the Nazis and the millions of people who were systematically degraded, tortured and killed or forced into slave labor. I'm not sure if she's just completely ignorant about the reality of the Nazi regime and Adolf Hitler, or if she is just trying to score political points with radical extremists. My guess is it's both. Honestly, it doesn't matter either way. The only thing that matters is Rep. Barton should apologize immediately or resign from office.
Campbell told The Huffington Post that Barton's comments were offensive to survivors of the Holocaust and to World War II veterans.
"It is hideous what she is doing," Campbell said. "I can't fathom it."
Barton was not at her Payson home and could not be reached for comment. Her husband, Bruce Barton, told HuffPost his wife was attending meetings in Tucson and would not heed Campbell's call.
"She'll do neither," Bruce Barton said.
Rep. Barton's statement didn't address Campbell's demands, and blamed the Arizona Capitol Times newspaper for distorting her "fuhrer" post on Facebook.
"Let me clarify that I never used the word or said that President Obama was 'Hitler,'" Barton said. "That was a creative assumption of the Capitol Times reporter, who also reported that I referred to our government as a 'Constitutional Democracy.' I would never say use that description because, we are in fact -- through law and history -- a Constitutional Republic."
Barton said in her statement that she believes Obama is overstepping his authority by closing national parks during the government shutdown and claimed he is personally arresting veterans for visiting closed monuments. She complained Obama has rewritten the health care law, which she said is unconstitutional despite the Supreme Court opinion that upheld it.
"And tell me, how many times in eight years did the progressive left and the media depict President Bush with a funny little black mustache, or worse?" she said. "Yet there was no indignant outrage shown by those who are today outraged at my choice of words," Barton said. "Actions speak louder than words; President Obama's actions are what I have to base my observation of 'tyrannical authority' on."
Before You Go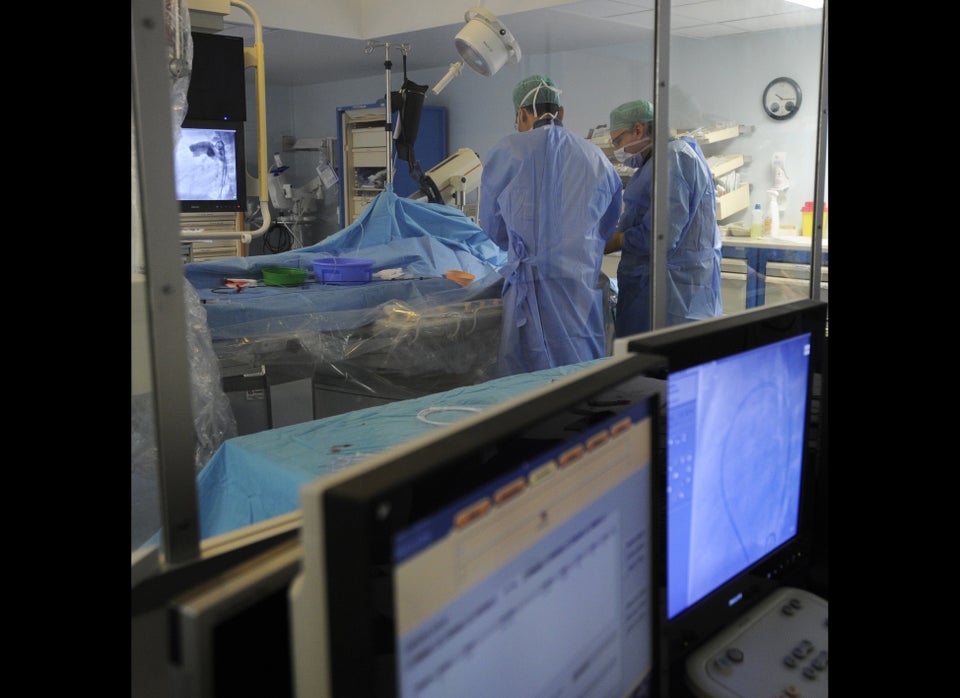 Lies And Distortions Of The Health Care Debate
Popular in the Community