CHARLOTTESVILLE, Va. ― When he found out about A Concert For Charlottesville, Brett Ratner decided he couldn't just stand by and watch. The acclaimed filmmaker said he felt instantly compelled to get involved, opting to direct and film the show taking place Sunday night at the University of Virginia's Scott Stadium.
HuffPost spoke with Ratner in Charlottesville ahead of the concert on Sunday.
On what he hopes people take from the concert:
"It's benefiting a great plight and a great mission and a great theme ... Hopefully there's a lesson learned. When something happens in history and it's tragic or it's sad, it's always complex. One of the best ways to make sure it doesn't happen again is to remind people of it. And coming back to Charlottesville and doing [the concert] in Charlottesville is huge."
On why he got involved:
"It's such an important time right now in America and what's going on. And when you have artists like this who step up and give their time and make such a huge effort, you want to capture it for historical purposes, if anything. All of these great artists are stepping up and trying to make a difference. At one point they weren't going to actually film this or stream it. But I threw my hand up in the air ... and I said I just wanted to capture it and said I wanted to do it. Not only for the people here ... but to do it live ... so people can share it. And people can watch, participate and be a part of ... and somehow in a small way be part of such a great cause."
On the timeliness of the event:
"I think the important thing is positivity and kindness and love and respect for other people — especially right now when there's this whole controversy over the national anthem. It's making this event and this thing that's happening right now even more profound, if you see what's going on in America and around the world, the impact of what's going on is so strong ... I think there's a synergy and the connection to what's happening now with football and what's happening in Charlottesville. There's a reason why it's all happening, because I think the positivity and the love are becoming viral. People want to make a change. There's strong opinions, there's strong feelings, there's strong emotions about all of it."
Although tickets for the unity concert, streaming live on HuffPost, were free, people are encouraged to donate to the Concert for Charlottesville Fund, which benefits victims of the Aug. 11 and 12 protests. Funds will also go to their families, first responders and organizations dedicated to unity and justice.
This interview has been edited and condensed for clarity.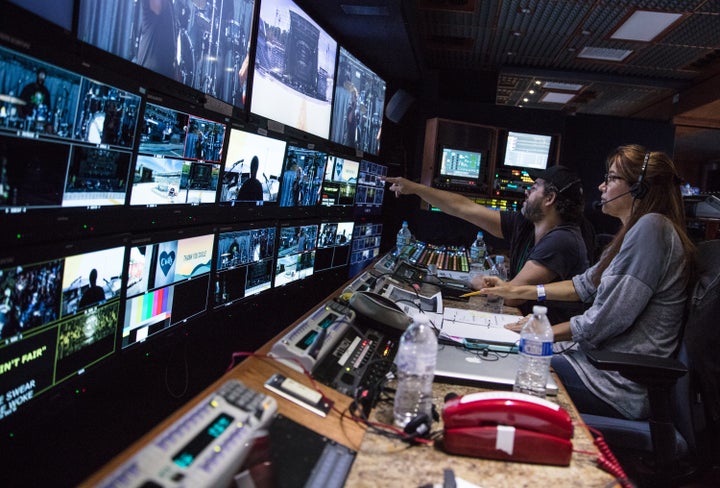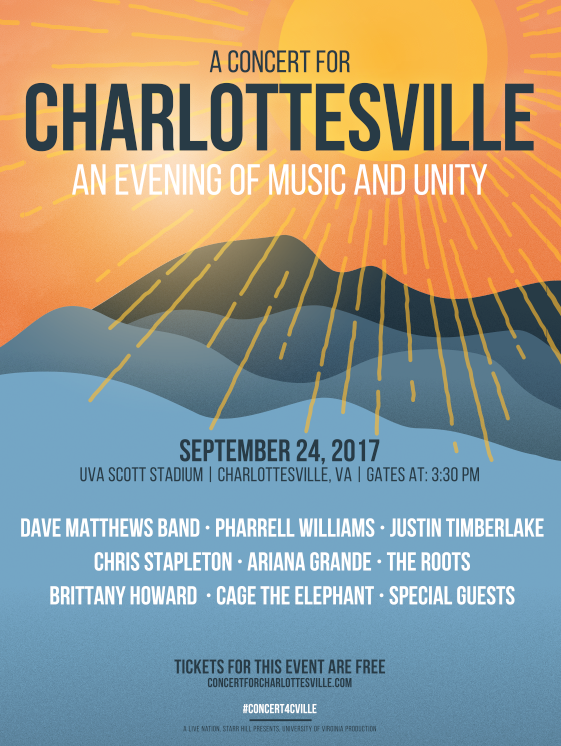 Popular in the Community