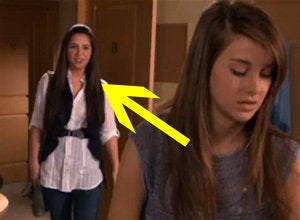 Bristol Palin's acting debut on 'The Secret Life of the American Teenage' airs next Monday night on ABC Family.
Below is an advance clip.
Bristol plays herself. Spoiler alert! Amy, the lead character is a band camp that turns out to be exclusively for single moms, and Bristol is one of them.
WATCH:
Popular in the Community