WASHINGTON ― Three days after one of the deadliest mass shooting in modern U.S. history, lawmakers in Congress are calling for a new, narrowly-tailored regulation aimed at helping prevent such a massacre from occurring in the future.
Sen. Dianne Feinstein (D-Calif.), a long-time advocate of the assault weapons ban, on Wednesday introduced a bill that would ban the sale and possession of bump stock equipment that was used by the shooter in Las Vegas, Nevada, who killed at least 58 people and injured over 500 others at a country music festival on Sunday.
So-called "bump stocks" essentially turn a semiautomatic weapon into an automatic one, allowing one to circumvent the federal laws that strictly regulate automatic firearms. The Bureau of Alcohol, Tobacco, Firearms and Explosives said the shooter in Las Vegas had supplemented 12 firearms with bump stocks, allowing him to fire into the crowd of 22,000 people at a faster rate.
"I know what guns can do. This is taking it into war," Feinstein told reporters on Wednesday.
The California Democrat revealed that her daughter had initially planned on attending the Route 91 country music festival with her friends, but that she had ultimately changed her mind.
"That's how close it came to me," Feinstein said at a press conference.
The bill, titled the Automatic Gunfire Prevention Act, would go into effect 180 days after its passage. It currently has 26 co-sponsors, but no Republican support. Feinstein said Wednesday she planned on speaking to her GOP colleagues about the legislation this week.
""I know what guns can do. This is taking it into war.""
Republicans have generally resisted legislative efforts on gun control, with some even arguing there was no point in government making the attempt. Senate Majority Leader Mitch McConnell (R-Ky.) on Tuesday said it was "inappropriate to politicize" an event like the Las Vegas shooting, arguing it is "entirely premature to be discussing legislative solutions, if any," while an investigation is still underway.
The effort to ban bump stocks gained steam Wednesday, however, after Senate Majority Whip John Cornyn (R-Texas) also said Congress ought to hold a hearing to examine bump stocks.
Many Senate GOPers on Wednesday said they were unfamiliar with bump stocks and needed more time to research their use and effects. Some senators, however, said they were interested in at least considering legislation seeking to regulate the firearm modifications.
"I'll look at it for sure," Sen. David Perdue (R-Ga.) said. "You can't buy a chain-fed machine gun in the United States today. There's a reason for that. And I want to make sure that nobody has access to that if that's the law of the land."
Sen. John Thune (R-S.D.) said the issue of bump stocks is "something we need to take a look at." He did not, however, say whether he would support Feinstein's bill.
Even some House Republicans said they'd be willing to talk about banning bump stocks. Rep. Mark Meadows (R-N.C.) told The Wall Street Journal, for example, that "anything that would try to make it an automatic weapon would need greater scrutiny."
Sen. Ron Johnson (R-Wis.) went further than most of his GOP colleagues on Wednesday, telling reporters he would be in favor of banning bump stocks.
"I have no problem banning those," he said.
Still, any effort at regulating guns would face tough odds in a Republican-controlled Congress. Some GOP senators say they oppose any efforts to regulate guns ― even narrowly tailored legislation banning bump stocks.
"I'm a Second Amendment man, I'm not for any gun control, OK? None," Sen. Richard Shelby (R-Ala.) said Wednesday, when asked if he could support legislation regulating bump stocks.
Sen. John Kennedy (R-La.) was even more adamant about the effort.
"I don't think we ought to punish 80 to 90 million gun owners who have a right to own a weapon under the Constitution because of the act of one idiot," he said. "Just like I don't think we ought to condemn all Muslims because of the act of one jihadist."
Feinstein said Wednesday at her press conference that she was undaunted by the lack of congressional action after multiple mass shootings over the years.
"Why can't we stop this?" she asked. "Why can't we keep a weapon from becoming a military battlefield weapon? I have to stand up. I have to fight."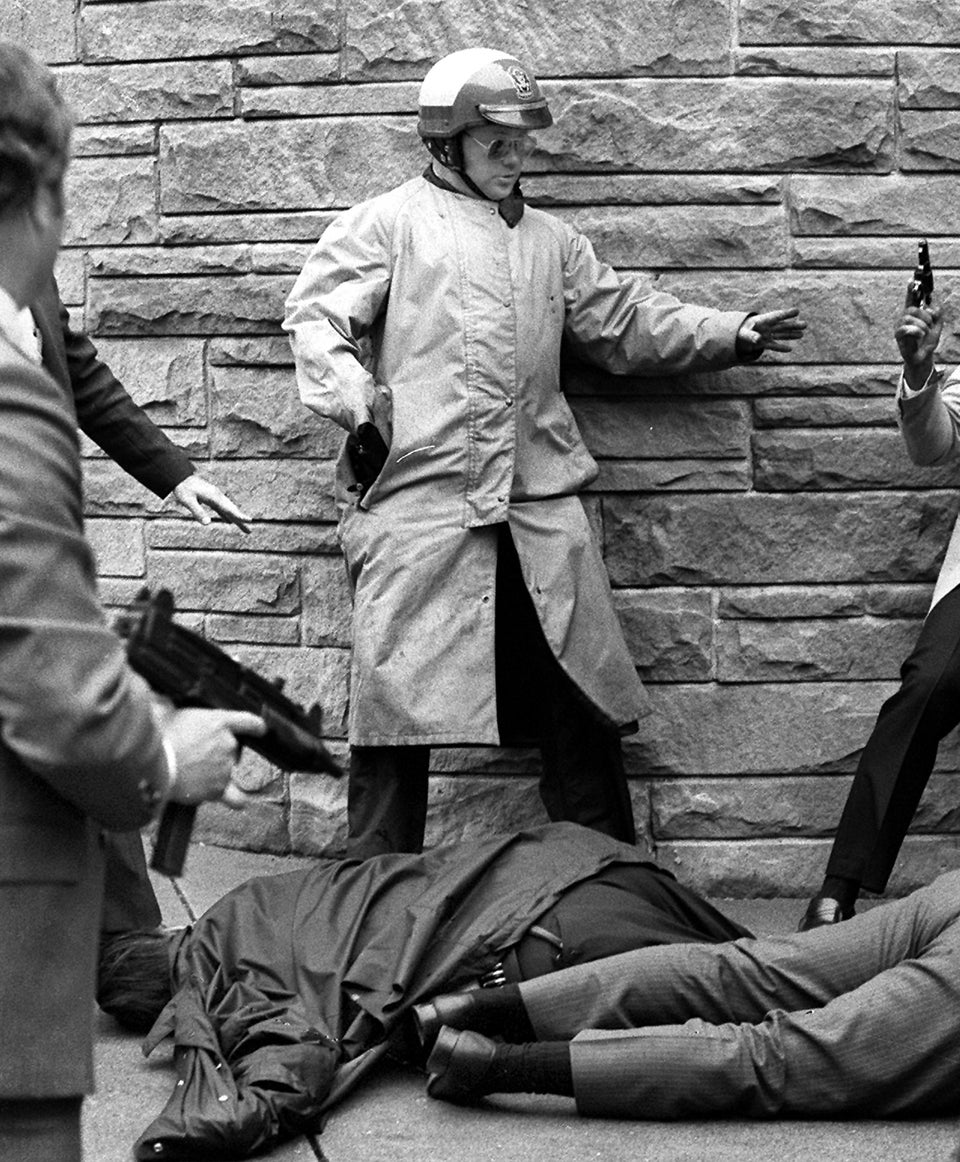 Pivotal Moments In The U.S. Gun Control Debate
Popular in the Community