Busy Philipps is an authority on many things — Instagram Stories, those trampoline workout classes that make us sweat just from watching and, of course, her best friend, Michelle Williams.
Philipps, whose late-night talk show premieres on E! this month, has been fiercely protective of the "Venom" star ever since their "Dawson's Creek" days but is now opening up about their friendship in a new memoir, This Will Only Hurt a Little.
While Williams has been reluctant to speak about her relationship with Heath Ledger, Philipps has shed some light on their romance, revealing that she always believed they would end up together, even after splitting up.
"He and Michelle were in the process of separating at that point, and I felt sad for both of them but weirdly like something would be figured out and it wasn't the end of the story for them," Philipps wrote in her memoir, according to People.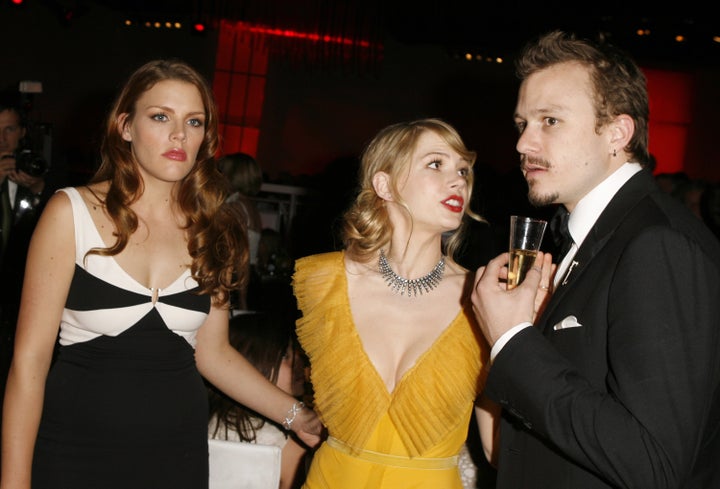 "They were so young and that baby was the light of both of their lives," she continues. "They were just working all the time and it was complicated."
Williams and Ledger met on the set of "Brokeback Mountain" and dated for three years, welcoming daughter Matilda Rose in 2005. But they amicably split in September 2007, four months before Ledger died of an accidental drug overdose.
"S— is always complicated. Especially when you're twenty-eight. And movie stars. With a baby," added Philipps, who is godmother to their daughter.
While Williams once remarked that having "a storybook family life" wasn't in the cards for her after Ledger's death, she has since found love with musician Phil Elverum.
The two secretly tied the knot in an intimate ceremony this summer, she revealed in a moving Vanity Fair profile about finding love after loss.
"I never gave up on love," Williams said. "I always say to Matilda, 'Your dad loved me before anybody thought I was talented, or pretty, or had nice clothes.'"
The four-time Academy Award nominee has taken on sharing her story in hopes that it may provide some comfort to others having trouble moving on after the death of a loved one.
"I don't really want to talk about any of it," she told Vanity Fair. "But there's that tease, that lure, that's like, 'What if this helps somebody? What if somebody who has always journeyed in this way, who has struggled as much as I struggled, and looked as much as I looked, finds something that helps them?'"
Before You Go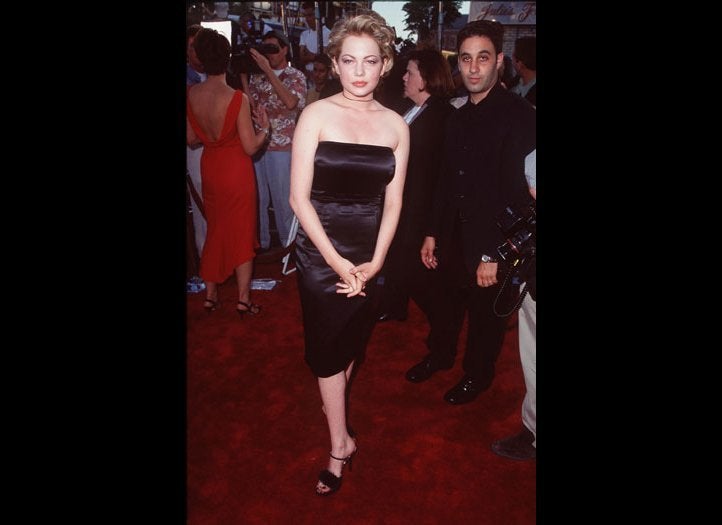 Style Evolution: Michelle Williams
Popular in the Community